Volunteer "Links" Learning and Volunteerism to Help Immigrant Students in Community
Meet Daily Point of Light Award honoree Lily Deitelzweig. Read her story and nominate an outstanding volunteer or family as a Daily Point of Light.
Lily Deitelzweig's dedication to volunteerism has grown through the years, as has her commitment to fostering learning opportunities in her community.
Starting first as a volunteer with Neighbors Link, an organization dedicated to strengthening community through the healthy integration of immigrants, the 18-year-old Armonk, New York student founded Learning Links Club in 2018 along with a classmate. Through Learning Links, which is a student-run club that operates under Neighbors Link to facilitate educational projects with students, Lily has connected with close to 100 people in her community, empowering the youngest in her community through inclusion and care.
What inspires you to volunteer?
When I first started volunteering with Learning Links Club it was an amazing feeling. That feeling made me want to go back every week. Volunteering is contagious because I know how important the work I am doing is and how it makes everyone feel, including myself.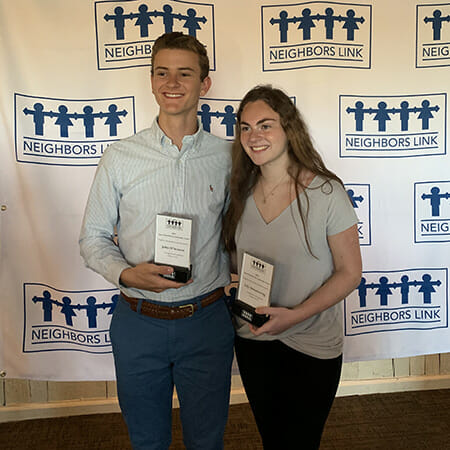 Describe your volunteerism with Learning Links Club.
As co-founder and co-president I organize, host and fundraise for our annual holiday party for the students, which we call the Holiday Mercado. We'll use this money to purchase all their favorite foods and then celebrate. I also create science lesson plans and organize when we visit the students to do these projects, along with our high school student volunteers. Our club operates under the Neighbors Link organization, which serves immigrants within our community, many from Guatemala.
Share one personal story with me from your volunteerism.
The first time I brought volunteers from my high school to visit the students, we did a science experiment making kazoos with toilet paper rolls. I didn't expect the students to have as much fun as they did, and they asked when we were going to come back. I was overjoyed that a project so simple and small could make a huge difference.
Why do you think it's important for others to give back?
I know that no matter how big or small, if everyone works together, service can really make a huge impact on the community.
What's been the most rewarding part of your service?
It's been rewarding getting to know these kids really personally. Through the past four years of service with Neighbors Link, I've really been able to see these students grow in their math and English skills and proficiency. It's rewarding knowing I've made really close relationships with these students through volunteerism that I wouldn't have otherwise.
How have you continued to volunteer throughout the pandemic?
Learning Links is now offering virtual projects. It's much harder to be hands on but we are still successful in connecting with students.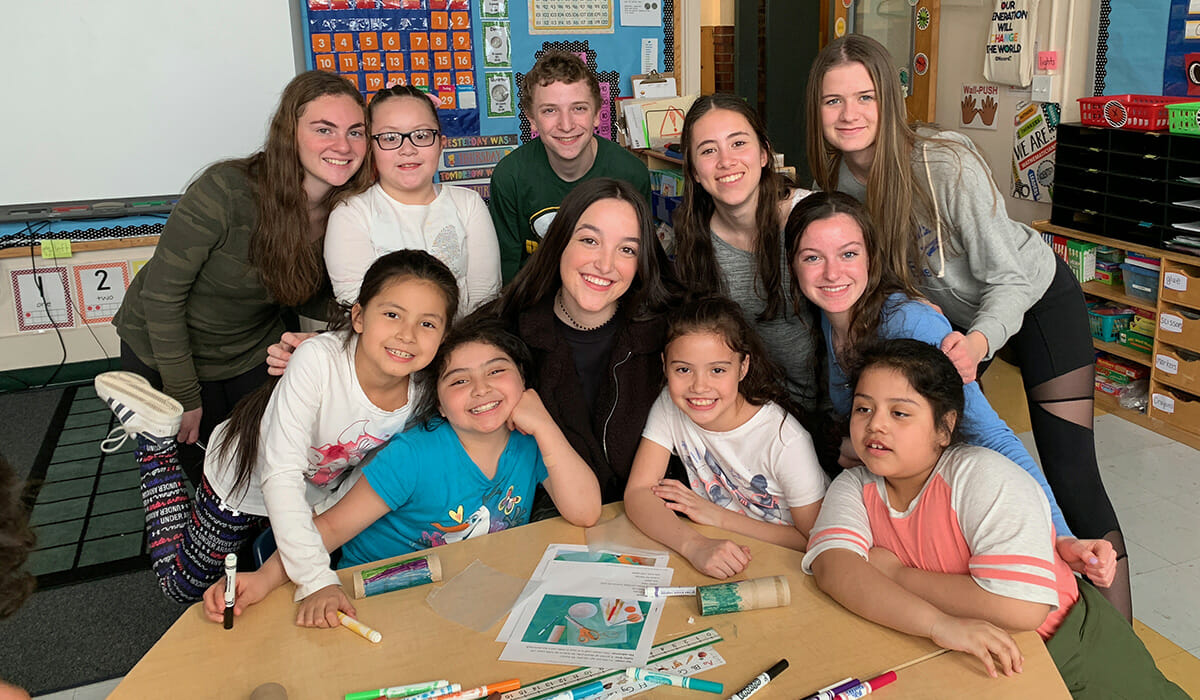 In one word, what does volunteering mean to you?
Gratifying.
When you're not busy with school or volunteering, what do you do for fun?
I love playing tennis with my friends.
How can readers help?
Please visit the Neighbors Link website for more information about how you can give back.
Do you want to make a difference in your community like Lily Deitelzweig? Find local volunteer opportunities.
Share this post