Volunteer Offers Support to Homeless and Community Grappling with Addiction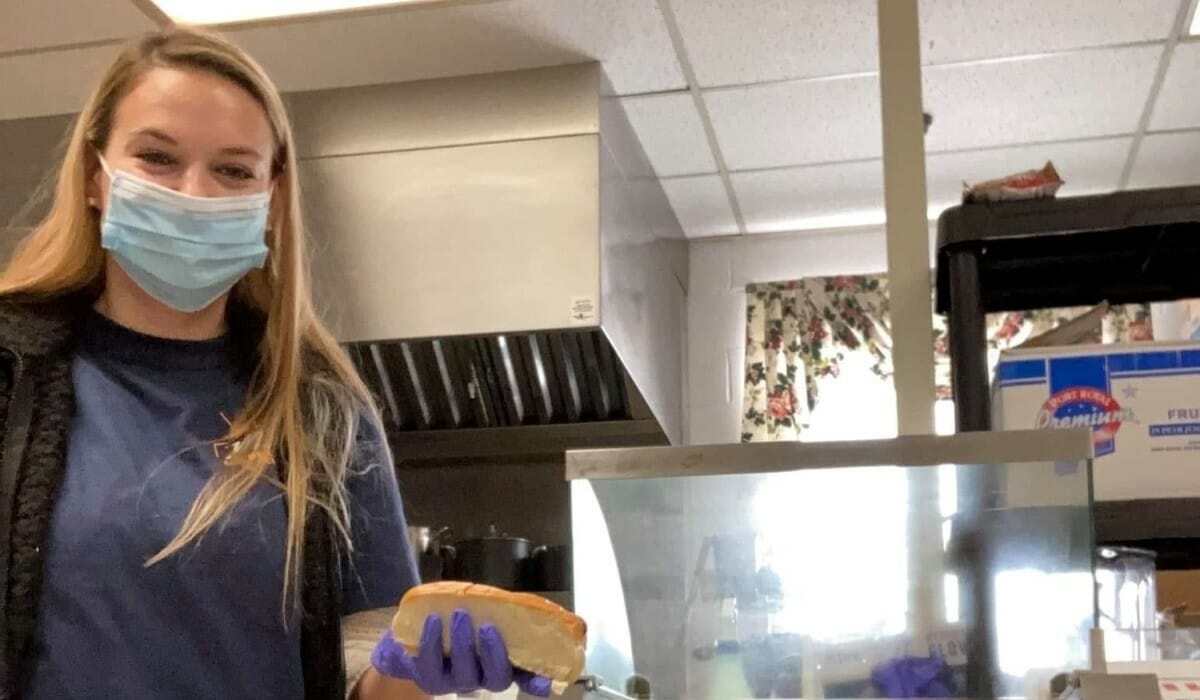 Meet Daily Point of Light Award honoree Kayla Ducharme. Read her story and nominate an outstanding volunteer or family as a Daily Point of Light. 
As the world grappled with the COVID-19 pandemic, more than 100,000 people in the United States fatally overdosed on drugs, the single highest recorded death toll during a 12-month period. According to Kayla Ducharme, her own community experienced a large increase in overdoses during the pandemic, nearly all attributed to opioids. 
As a volunteer with Malden Overcoming Addiction, Kayla is connecting the community with addiction support and recovery services, removing the stigma of addiction, and fighting to eliminate overdose fatalities. The 26-year-old Chelmsford, Massachusetts volunteer, whose service with the Malden Warming Center first connected her to Malden Overcoming Addiction, is helping the most vulnerable members of her community access desperately needed treatment and services. 
What inspires you to volunteer?
My friend passed away in October from an overdose. Losing my friend had a big impact, but it's been furthered [since my volunteerism]. Everyone has a story and there are so many different factors and events that happen in a  person's life that can lead them to addiction. I'm inspired to volunteer because of the potential impact you could have on someone's life. Maybe one person can't change the world, but maybe they can change one other person's life.  
Describe your volunteerism with Malden Overcoming Addiction.
As a volunteer with Malden Overcoming Addiction, I help to coordinate events including the Candlelight Vigil, Sober Spring Fling and Malden Stop The Stigma Day. I manage outreach posts and hand out posters and blue ribbons to local businesses. I first started volunteering with the Malden Warming Center when I moved to Malden three years ago. The center helps homeless people to have a meal and somewhere warm to sleep, and they also connect guests to different services. Personnel from Malden Overcoming Addiction and the Warming Center work closely to provide help to clients.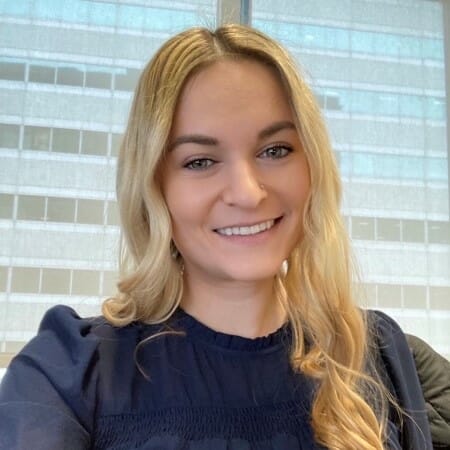 Share one personal story with me from your volunteerism. 
Our candlelight vigils remember those who we have lost to the disease of addiction and come together to reduce the stigma associated with addiction. At a recent vigil, our community got together to listen to the mayor, police chief and president of Malden Overcoming Addiction talk about some of the real changes happening in Malden and our ideas for the future. It felt impactful because so many people have a personal connection to the cause. Walking around the courtyard, seeing all the candles and the names of the loved ones written on the bags by each candle, it was a really special moment to see the support we have from the community.  
Why do you think it's important for others to give back?
There are so many positives to volunteering. You meet people who care about the same causes you do, you learn new things about that cause and maybe even gain a new perspective as you listen to people's stories.  
What's been the most rewarding part of your service? 
It's rewarding when we can connect someone to recovery services and get them into a program. I've seen a few different people who have been connected to services and have been able to change their life.  
How have you continued to volunteer throughout the COVID-19 pandemic?
We now connect over virtual meetings, instead of in-person, but at the same time, it has been a little bit easier to connect people because of the flexibility and timing of virtual technology.  We had to cancel our New Year's Eve event due to omicron, and instead are holding the Sober Spring Fling.  
In one word, what does volunteering mean to you?
Helping.  
How can readers help?
Please visit the Malden Overcoming Addiction and Malden Warming Center websites for more information about how you can give back. 
Do you want to make a difference in your community like Kayla Ducharme? Find local volunteer opportunities. 
Share this post