Volunteer Serves as an Advocate for Fellow Cancer Patients
Mid-treatment for cholangiocarcinoma, a rare cancer of the bile duct, Cait Telaak hit the road, spending 30 days in a minivan with her husband, hiking 18 national parks and driving 10,000 miles. She jokes that the two knew they were meant to be together when they came out of the road trip still liking each other.
The gusto with which Cait approached that whirlwind vacation with her husband is the same energy that she has applied as a volunteer serving fellow cancer patients like herself through the Cholangiocarcinoma Foundation (CCF). The organization, whose mission is to find a cure and improve the quality of life for those affected by the rare and aggressive cancer, is a resource in research, education and public awareness for patients, their families and those in the medical field. Serving as a literal lifeline while she battles for her own wellbeing, Cait is a patient mentor, helping individuals navigate the rigorous emotional and physical strain of the disease, in addition to serving as an advocate for patients just like her, working to raise awareness of CCF and its mission.
Cait is supporting others fighting cholangiocarcinoma, and is today's Daily Point of Light award honoree. Points of Light spoke to Cait to learn more about her volunteerism with CCF.
What inspires you to volunteer?
Volunteering has become so much more powerful to me now that the cause is personal. Constantly talking to patients and caregivers allows me to give back, because I owe CCF for how they provided resources to me when I was first diagnosed. This cancer seems to pick almost to a person, the most remarkable, loving human beings.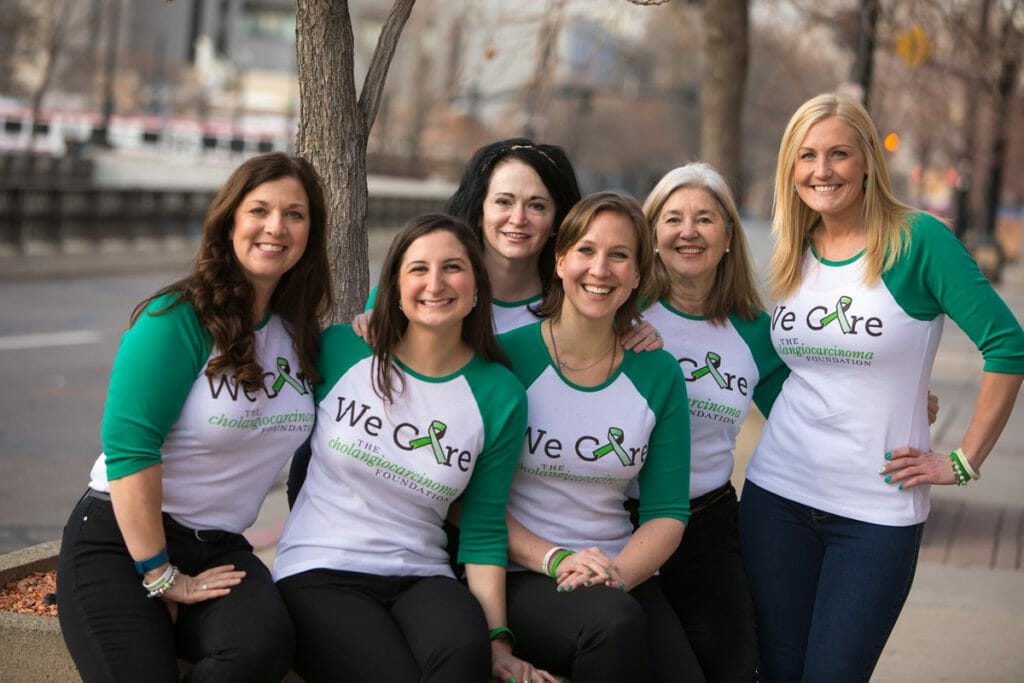 Describe your role with WeDo Club.
I was a data analyst, however stopped working last year to focus on my medical care. I volunteer hundreds of hours annually with CCF in a number of different roles, including:
Patient advocate and mentor: I focus on community building and supporting people through their journey. This sometimes means talking to someone for an hour or more on the phone, helping them to navigate the overwhelming physical and emotional toll this disease takes.
Research advocate: This is where the science part enters, as I'm helping to bring science to the patient. I've attended advocacy efforts such as webinars and face to face patient panels as a representative of CCF, and I also take on miscellaneous projects for the foundation.
Nursing Advisory Board: Serving as a patient advocate during these board meetings, I'm the designated note taker, and attend to help guide their mission and what they do. The team primarily produces resources for medical professionals and patients alike around different challenges encountered with cholangiocarcinoma that might not be well documented or well known.
What have you learned through your experiences as a volunteer?
I've never been a scientific person, so engaging with this foundation has provided me with invaluable knowledge about my disease, and also, the ability to mentor fellow patients. One of the biggest barriers to wellness is navigating the system and being able to talk to medical professionals. I've amassed this knowledge base through foundation resources and public information to advocate for myself and be that voice for fellow patients.
What does it mean to know you're helping other people?
Even though I'm sick, I can still contribute. Personally, I'm able to focus my energy and passions on projects and interactions with other patients. It's an honor to be able to help and serve these wonderful people through a challenging situation, and one that I'm dealing with personally as well.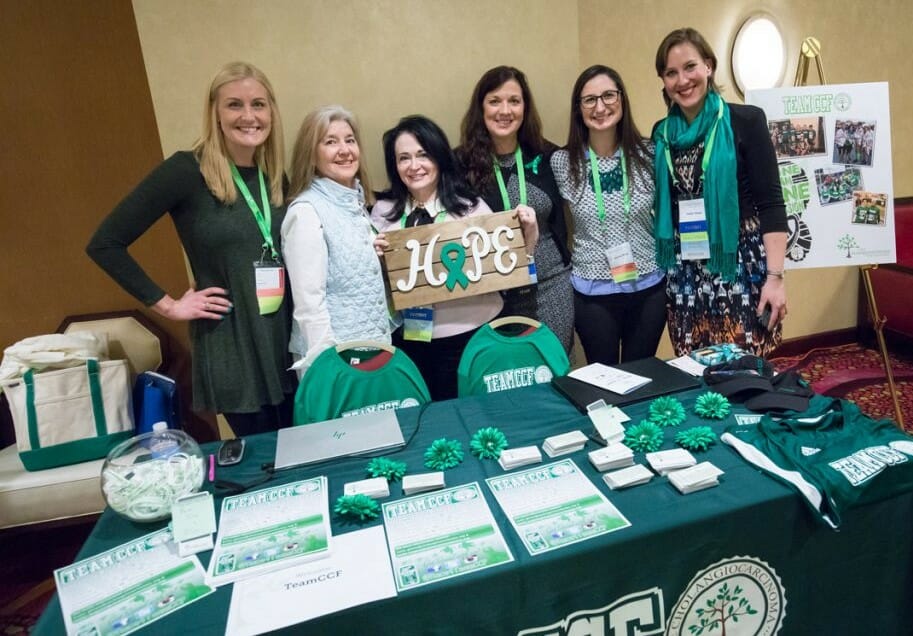 Share one personal story with me from your volunteerism.
I spoke at a symposium in St. Louis, which is where I was first diagnosed with cholangiocarcinoma. I shared my email address during one of the presentations so that attendees had a contact to reach out to. To this day, there are still patients from that event that I correspond with. There are people who have maybe never met another patient with cholangiocarcinoma, and they're just trying to make connections with other people in the community. The response has been incredible. I was there to serve them, and they're still giving back to me.
What do you want people to learn from your story?
As much as I would love to say, 'be gone, cancer,' we are not able to control the cells dividing in our body. I have to focus on what I can control, and that's how I engage with my reality and how I respond to it. The most meaningful way I've been able to do that has been through volunteering, finding that purpose in something that is otherwise so cruel and random. There has been so much joy and connection to be found in the relationships I've formed.
How can readers help?
CCF's annual conference will take place in April 2020. Please check the CCF website for more information about additional events, and how you can help: https://cholangiocarcinoma.org/misc2/2019-annual-conference/.
Do you want to make a difference in your community like Cait Telaak? Click here to find for local volunteer opportunities.
Share this post