Volunteer Works to Bring Inspiration and Hope to Young Patients Dealing with Psychiatric and Behavioral Issues
Meet Daily Point of Light Award honoree Kyu Sun Byun. Read her story, and nominate an outstanding volunteer or family as a Daily Point of Light. 
Kyu Sun Byun found for passion for working with children while in Haiti. While helping at an afterschool program on a mission trip, she knew she had found purposeful work she wanted to pursue. Kyu is already a physics professor in New York City who helps run a medical clinic and operates her own professional organizing business. If that weren't enough, she has also entered divinity school as a graduate student in an effort to expand her capacity as a youth pastor at her church. During downtime, she loves biking around the Big Apple with her husband and bouldering. Her focus, however, remains on kids. 
Upon her return from the Caribbean, searching for a similar volunteer opportunity, she became interested in mental health. Her students were suffering during the isolation of the pandemic. And that's when the Child and Adolescent Psychiatry Inpatient Unit at Mount Sinai Morningside came on her radar. She joined the team in April of 2022 and has spent nearly 300 hours organizing and facilitating creative activities for kids to express themselves and build confidence. She is particularly fond of teaching origami, a skill she learned growing up in South Korea.  
Kyu's optimism and compassion help her connect with kids as young as three and as old as 18 who might be affected by things like autism, the aftereffects of trauma, obsessive compulsive disorder, eating disorders or psychosis. They also inspire hope. 
What inspires you to volunteer?
At my previous church, I worked as a Sunday school teacher for a while. I also worked with kids at an after-school program in Haiti as part of a few mission trips. When I came back to New York City, I wanted to find something similar. During the pandemic, I noticed my physics students were having all kinds of different difficulties. We were all quarantining, and it had an effect on mental health, so I became interested. When opportunities started to open up again, including in the [Mount Sinai Morningside] pediatric psychiatric unit, I applied.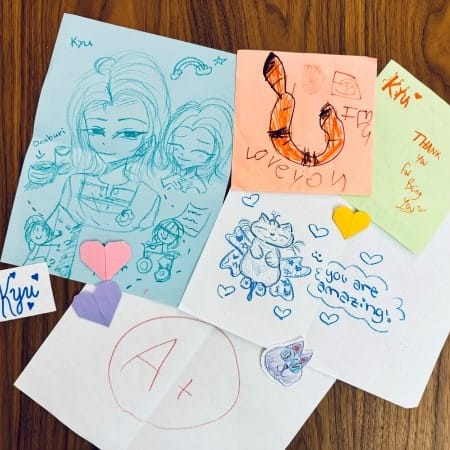 Tell us about your volunteer role with
Child and Adolescent Psychiatry Inpatient Unit at Mount Sinai Morningside
.
I dedicate at least three hours each week to supporting patients. Every day, they have free time during which volunteers spend time with them. As a senior volunteer, I also support new volunteers as they adjust to the dynamics of the unit. 
The first time I went in, we played cards for three hours, so I decided to start organizing a variety of activities. My specialty is origami; I grew up doing it. But I also bring arts and crafts, Play Dough or games. It's really challenging for them in the hospital, and sometimes they lose hope. I just want to inspire them, help them discover the possibilities that lie ahead and nurture their unique talents.
Some patients stay for several months. When there is a long period of inpatient treatment, they get really bored. I go every week, and even the patients who didn't open up their hearts in the beginning see that you're coming back again and again. If they know you're going to be there for them, they start to open up and talk about their life. It's really meaningful to learn about them and give them hope.  
What's been the most rewarding part of your work?
The best part is whenever I hear kids say, "When I grow up, I want to be a volunteer like you." At first, they don't even know what volunteer means. But after they learn what I do, they want to come back to the psychiatric unit and volunteer. 
One of the most memorable moments was with a patient. They were upset, because they were in the hospital while their peers were preparing for college. They thought they were wasting their time. We started to do some activities together, and I noticed their talent for origami, so I started to develop that. As their discharge date came around, I told them that when they left, they should start a creative portfolio and recommended some origami artists to look for, etc.  
I hoped not to see them again in the unit, but they came back. When I saw them again, I was touched that they'd actually taken my advice. We had a competition for who could make the smallest crane. They brought this incredibly tiny crane for me and had even investigated which material would work best. 
What have you learned through your experiences as a volunteer?
Each child is made perfect. Sometimes they think they have flaws, but I see amazing potential in them. And I've learned empathy, how to understand and have compassion for what other people are going through. Some things are hard to imagine. Also, we do this as a team. I'm good at origami, but another person is great at painting or creative storytelling. We all work together.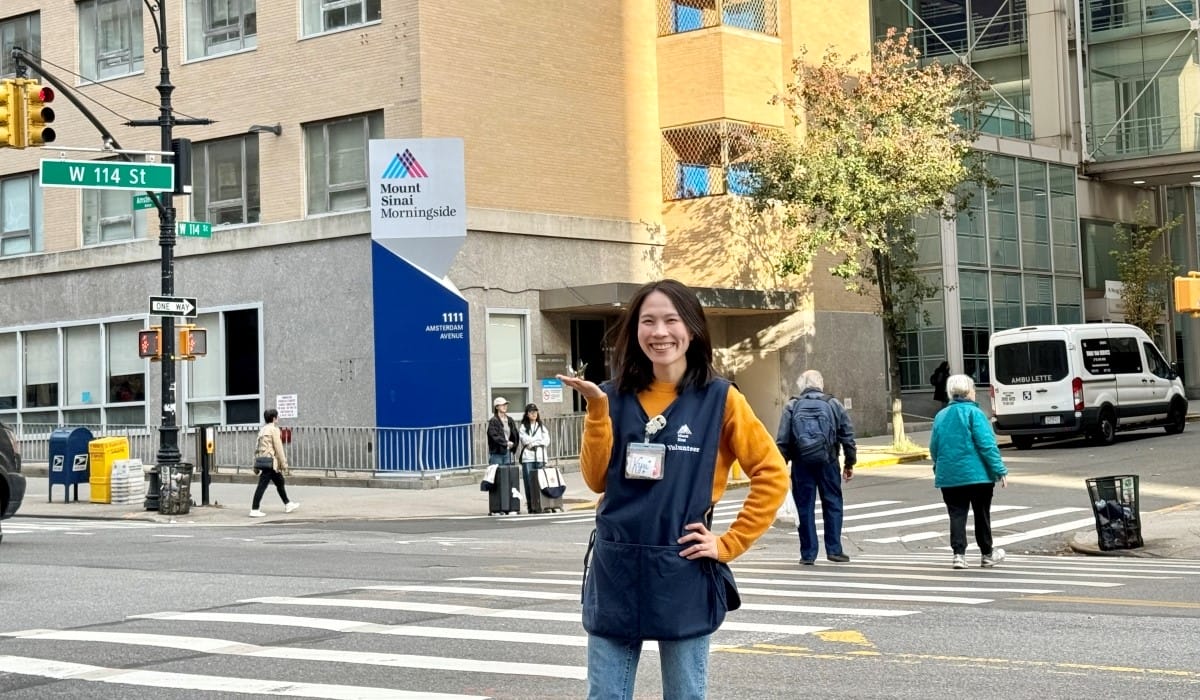 Why is it important for others to get involved with causes they care about?
We all have something to give. When you share what you love to do, the impact is even greater. For me, working with the patients here has helped me grow as a person and has made it clear the purpose of my life.  
Any advice for people who want to start volunteering?
If there is anyone out there who is interested in volunteer work with Morningside, they're always welcome to apply. Background checks are necessary because you're working with minors. You just have to love children and have a genuine heart. Pediatric patients are very good at discerning who really cares for them or not. Also, all patients are a little different. Some patients might like activities but others might prefer to just talk. You have to tailor it to the individual. 
What do you want people to learn from your story?
This experience really gave me a stronger why – why am I here? – and it grew my passion for helping the next generation. Everyone has passion for something, but you have to be proactive to find out what it is. Don't just think about it. Go out and find an opportunity to help others. You can make an impact. 
Do you want to make a difference in your community like Kyu? Find local volunteer opportunities. 
Share this post