Wildlife Expert Volunteers to Give Animals Second Chance at Life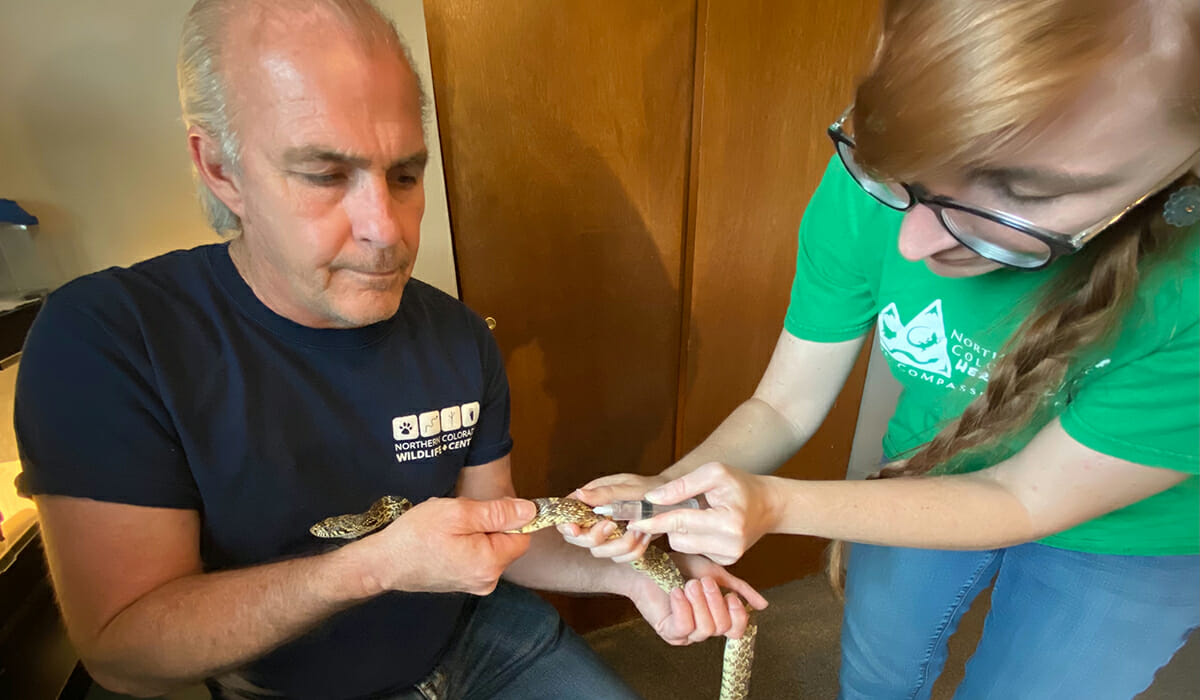 Meet Daily Point of Light Award honoree Bob Nightwalker. Read his story and nominate an outstanding volunteer or family as a Daily Point of Light.
Bob Nightwalker's career as a wildlife rehabilitator has strengthened his service commitment to wildlife that need help, as the Fort Collins, Colorado resident volunteers more than 500 hours each year to help give animals a second chance at life.
As a volunteer with the Northern Colorado Wildlife Center (NOCO), Bob has rescued hundreds of wildlife experiencing emergencies, from birds attacked by cats, pelicans caught in fishing line and raccoons struck by disease. Helping the animals to rehabilitate, Bob is dedicated to protecting wildlife and also raising awareness about how humans and wildlife can peacefully coexist. In addition to his critical service, Bob is advocating for a new center to expand NOCO's efforts to care for wildlife in northern Colorado.
What inspires you to volunteer?
The facility in northern Colorado which provided care to non-raptor wildlife discontinued their services several years ago, which has resulted in thousands of animals being left untreated. There are no other wildlife rehabilitation centers to accept mammals and birds other than raptors within a reasonable distance. We're seeing people try to help wildlife on their own, which is not just illegal, but can be dangerous. The animals are not getting the help they need but also, we want to bring this resource back to the community.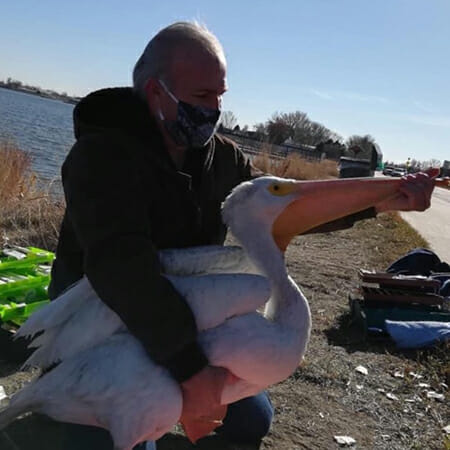 Describe your volunteerism with Northern Colorado Wildlife Center.
We visit schools to educate children about what to do if you find an animal and how to coexist. We do some animal rescues. We're licensed to rescue reptiles and amphibians and also help with other animals that other people probably can't get help with, including pelicans and raccoons.
Share one personal story with me from your volunteerism.
We all got together for a pelican that was tangled in fishing line. The community couldn't get anyone else to come and help. It was a water rescue so several volunteers assisted to get the fishing line off the pelican and get it into a rehabilitation center. We weren't the only ones involved in the rescue, people who lived around the lake were offering kayaks and paddle boards to help us get to the pelican. That's what made me feel good, to see how many people cared about the pelican and how we could help more wildlife like this if we had a wildlife center in our area. This experience drives me to get the funds necessary to build an expanded center.
Why do you think it's important for others to give back?
In my profession, all these animals have are the people that care about them and those who want to help and give these animals a second chance. That desire to give back is across the spectrum, from vulnerable people to animals. Everybody needs somebody at some point and time.
What's been the most rewarding part of your service?
It's rewarding seeing the animals go back to the wild, and the people we touch and educate that decide to go into this field.
How have you continued to volunteer throughout the COVID-19 pandemic?
We put a lot of education programs on hold because of the pandemic, and couldn't do a lot of fundraising. We are already restarting some outside teaching with school groups and have some fundraising for expanded wildlife service in the works.
What do you want people to learn from your story?
It's not just people that can be helped through service, wildlife needs help too. If you want to help wildlife, look online and check to see what's in your area. Even young children, if they can't volunteer at a center, they can help with environmental clean-ups. We see a lot of waterfowl come in to the center that have gotten tangled up in fishing line.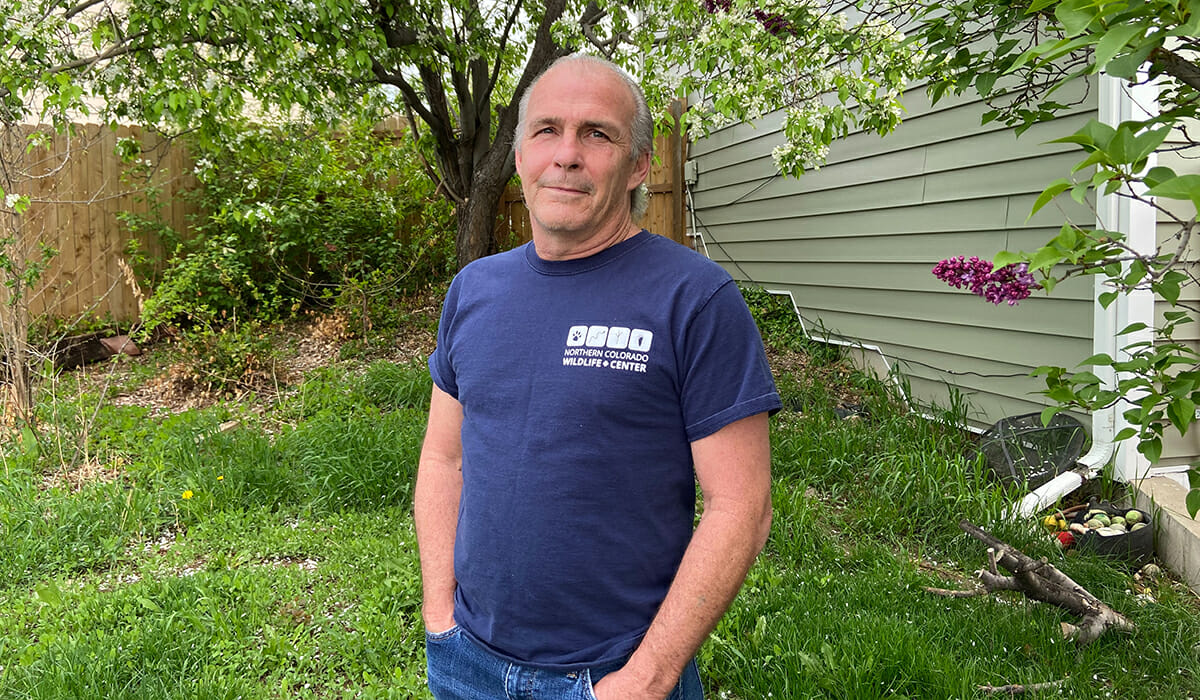 Tell me about the coolest rescue you've done.
With NOCO, during the big wildfires we had in Colorado in 2020, we rescued a rattlesnake. A homeowner was trying to do fire mitigation around his house, and the rattlesnake came in to us with a pretty deep wound. The vet did surgery to remove some ribs that were severed and we had to do daily antibiotics. It was a pretty cool patient given that the circumstances were pretty unique. After a few months of rehabilitation, the snake was released back into the wild, healthy.
In one word, what does volunteering mean to you?
Community.
How can readers help?
We rely on fundraising to support our programs, and hope to be able to expand to offer more wildlife services. Please visit NOCO's website for more information about how you can help.
Do you want to make a difference in your community like Bob Nightwalker? Find local volunteer opportunities.
Share this post