Lifelong Volunteer and Primary Care Doctor Boosts Volunteerism Amid COVID-19 Pandemic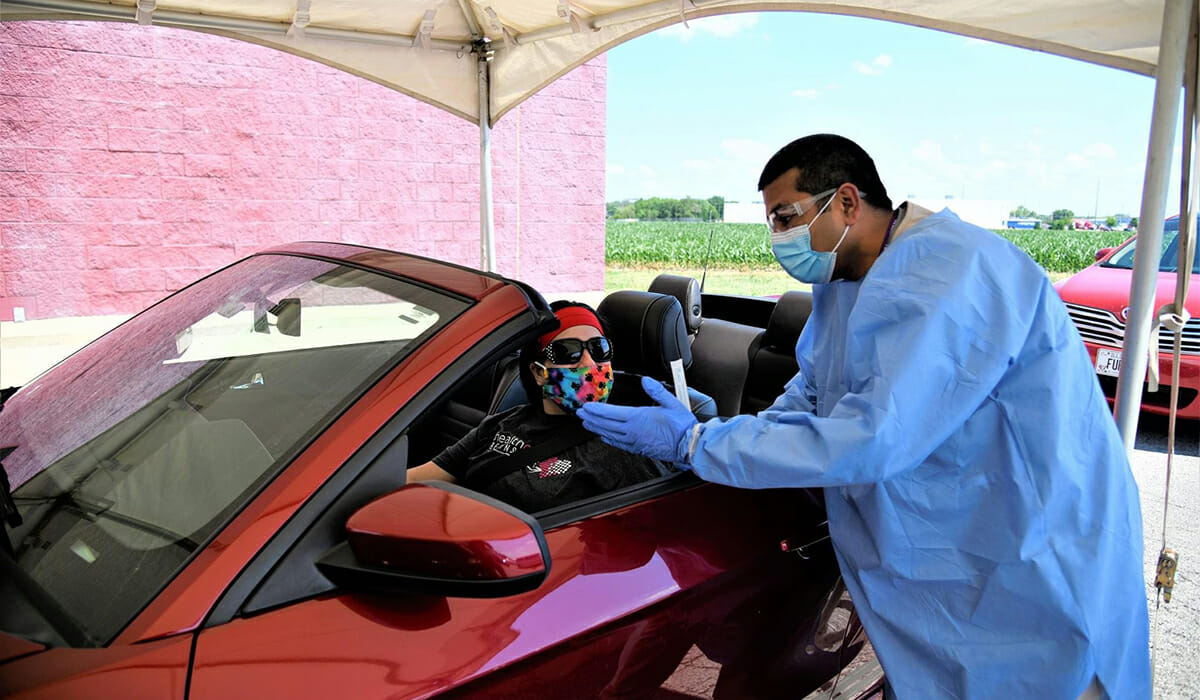 Meet Daily Point of Light Award honoree Dr. Amit Sapra. Read his story and nominate an outstanding volunteer or family as a Daily Point of Light.
Amit Sapra M.D., FAAFP, Dipl. of ABOM., says his connection to service and helping others runs so deep, it's a desire he's felt since childhood. When the Springfield, Illinois primary care physician and assistant professor of Clinical Family & Community Medicine at the Southern Illinois University School of Medicine (SIU), who also serves as medical director of outreach for health centers at the SIU Center For Family Medicine, began to see the great need in his community amid the COVID-19 pandemic, he boosted his volunteerism.
Serving at the COVID-19 testing site at SIU, and then later designated as an Illinois COVID-19 Prevention Ambassador, Amit's volunteerism and advocacy during the pandemic helped to raise awareness and support struggling individuals. In addition to his volunteerism on the front lines, Amit also confronted issues resulting from the pandemic including food insecurity, collecting more than 1,200 food items at his clinic, the Center for Family Medicine at Southern Illinois University. Stepping up to provide care amid the pandemic, Amit continues to promote education and resources to help his community.
What inspires you to volunteer?
I've been helping individuals since my childhood. I feel strongly for other people's suffering and treat another human being like extended family. I'm inspired because I just have a desire to help. I felt like if I had a choice, I'd pick the role of healer.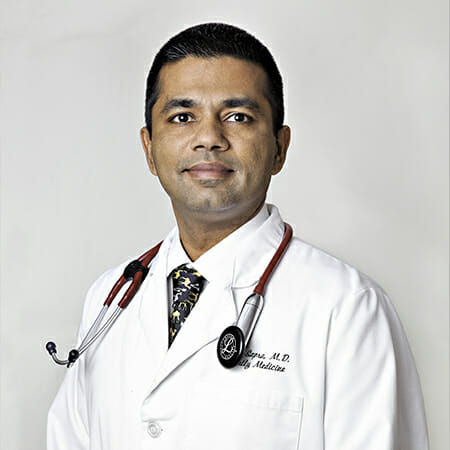 Describe your volunteerism.
Volunteerism has spanned my entire life. As a health care worker, it's my obligation to provide urgent medical care during a disaster. During the pandemic, I advocated and educated individuals including children about face masks, combatted food insecurity around our community through our clinic, and tested patients for COVID-19. In addition to my direct care work, I've continued my service throughout this year as an Illinois COVID-19 Prevention Ambassador by informing the general public about the vaccine and other prevention measures. My volunteerism increased this year to help stop the spread of COVID-19.
Share one personal story with me from your volunteerism.
I was living in India in 2001 and working as an orthopedic surgery resident when a devastating earthquake hit western India. There were thousands of deaths and many more injured. I organized a rescue team and flew to the area in the immediate wake of the earthquake. We set up a mobile clinic and operating room and I stayed weeks with some of my co-workers to treat individuals who suffered musculoskeletal injuries. There was a lot of grief and anger. Also, a mixed feeling of helplessness and frustration because I realized people could use a lot more help than what we could give them, but also a feeling of contentment that I was doing all I could do to help them.
Why do you think it's important for others to give back?
Volunteering is the only way we can create equality for all life forms. There are people who work harder and suffer from more severe conditions and still don't get the basic rewards they would need to have a reasonably good quality of life. If we don't volunteer or help people, we are never going to be able to equalize the scale. That's the only way to carry on and to make sure that life is fruitful and to have fulfillment.
What's been the most rewarding part of your service?
It's rewarding to give some meaning to my life through service. I know that the day I go out of the way for somebody, I sleep better.
How have you continued to volunteer throughout the pandemic?
I've increased my volunteerism. I see so many new problems than just medical problems resulting from the pandemic. There are so many social problems the pandemic caused, it's unbelievable.
What do you want people to learn from your story?
We don't take any wealth or degrees with us when we go away from this world. We go away content and happy if we've made a difference in somebody's life.
In one word, what does volunteering mean to you?
Worship.
How can readers help?
Please visit the Center for Family Medicine at Southern Illinois University's Facebook page and website for more information about how you can help.
Do you want to make a difference in your community like Amit Sapra? Find local volunteer opportunities.
Share this post