Teen Volunteer Helps Pollinators, Improves Community and Preserves Ecosystem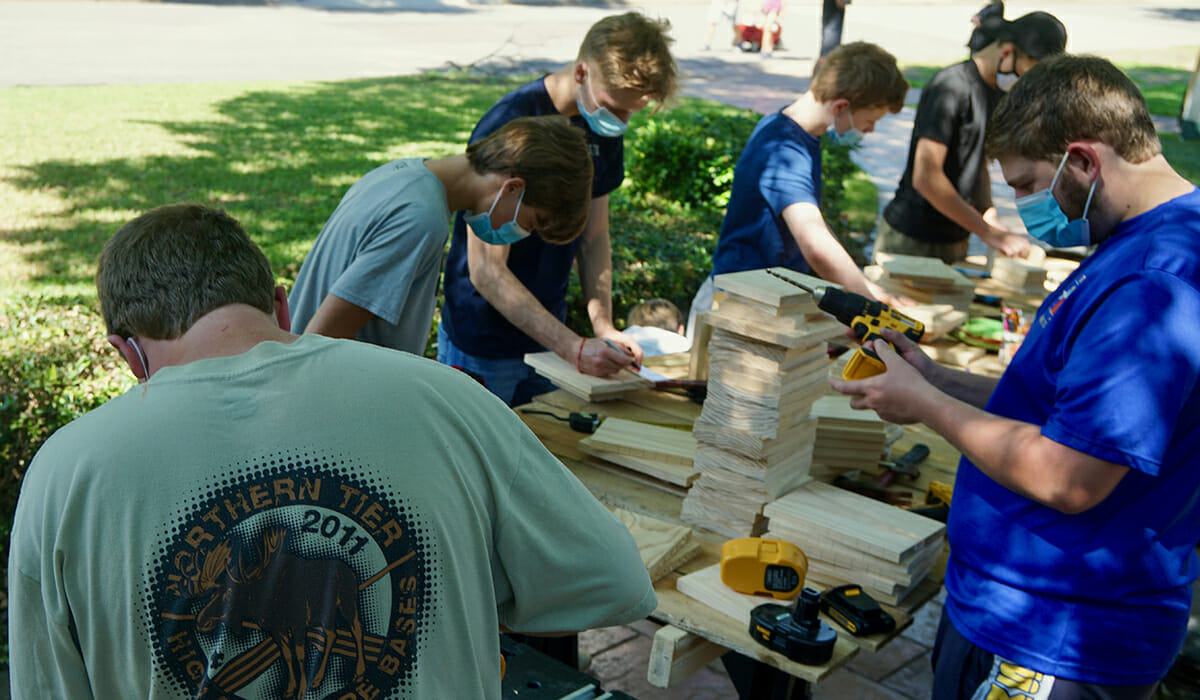 Meet Daily Point of Light Award honoree Spencer Burke. Read his story and nominate an outstanding volunteer or family as a Daily Point of Light.
17-year-old Spencer Burke's environmental and conservation volunteerism is helping to change the world and inspiring others to give back in their own ways.
In 2019, the Dallas, Texas high school junior launched the Solitary Beehive project as part of his Boy Scouts service, and since then, he's designed and built 100 solitary bee habitats which have been placed across Dallas Fort Worth. In addition to his work to make a difference to save the solitary bees and preserve the ecosystem, Spencer is making a positive impact on his community through volunteerism.
What inspires you to volunteer?
You're only going to live once. It may not be directly, but you're going to see the impact you have on a global scale. If you interact with a thousand people in your lifetime, you can make a positive impact on those people, which will then reverberate with another thousand, eventually reaching its climax.
Why did you decide to help bees through service?
Over 90% of all the bee species are solitary bees, as not all bees live in large family groups like honey bees. One in four face extinction because of global warming, habitat loss and the use of neonicotinoids, which are insecticides. I saw a TV show about how bees were leaving, and that got me thinking about the topic. After researching online, I realized it was important that I get involved.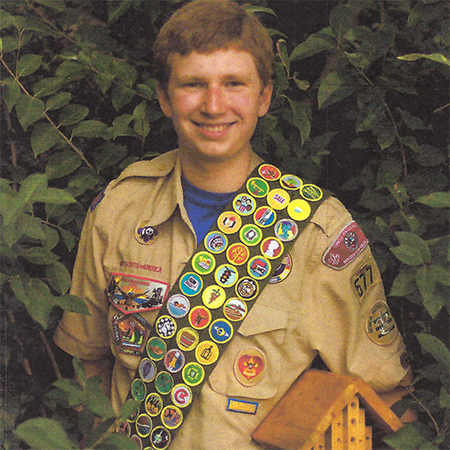 Describe your volunteerism.
My volunteerism is largely centered around environmental causes and conservation.
Solitary Beehive project: We made 100 solitary beehives and worked with the city of Dallas under urban biologist Brett Johnson to get the beehives placed around the Dallas Fort Worth area, including Twelve Hills Nature Center, Harry S Moss Park and the Connemara Conservancy.
Northaven Trail: As a trail captain, I oversee projects including trail cleaning and seed-ball building. The Seed Ball building project is also geared towards helping the Solitary Bees as we used native seeds and flowers to provide some additional possible food sources.
Twelve Hills Nature Center: I have led multiple projects to control many invasive species and replace them with native species. This is helpful to solitary bees as invasive species do not provide much nutrients to solitary bees, whereas natives provide much more nutrients to native solitary bees.
When I'm not working on these projects, I am raising and releasing quail, including at the Connemara Conservancy. In addition to environmental volunteerism I volunteer with Chess for Humanity.
Share one personal story with me from your volunteerism.
I was putting up a solitary beehive at a park and I saw a little kid watching me. He had no idea what the beehive was, so I explained it to him, and he said, "Oh, that's really cool." One reason we place beehives in parks is to help raise awareness. An interaction like that reminds me that my service is worth it, because hopefully we inspire other people to find an issue they care about and do something about it.
Why do you think it's important for others to give back?
We're all given so much. Being born in a country that has running water, that's not a privilege every child has. Having access to electricity is not something every kid has. Going to school is not something every kid has. Service helps to equalize when you help those who don't have what you have, and volunteering makes you more thankful for what you have.
What's been the most rewarding part of your service?
It's rewarding knowing the solitary bee hives we place will last for quite awhile and will have a lasting impact.
How have you continued to volunteer throughout the pandemic?
During our build days we socially distanced, held the builds in an outdoor environment and wore masks.
What do you want people to learn from your story?
I'm 17. I'm not a genius, I'm just like any other kid. If I can do it, anyone can do it. Pursue your dreams and passion.
In one word, what does volunteering mean to you?
Change. If you can make a positive impact on somebody you should, because it's just the right thing to do.
When you're not busy with school or volunteering what do you do for fun?
I play RPG (from Dungeons & Dragons) or chess.
How can readers help?
Please visit the Northaven Trail website for more information about how you can give back.
Do you want to make a difference in your community like Spencer Burke? Find local volunteer opportunities.
Share this post