With High School Esports League, Student Helps Foster Friendships and STEM Learning Opportunities for Peers
Meet Daily Point of Light Award honoree Ben Tecker. Read his story and nominate an outstanding volunteer or family as a Daily Point of Light.
Ben Tecker is no ordinary high school graduate. His time at Esperanza High School in Anaheim, California, was spent creating a sense of belonging for his peers through technology. Intrigued by the idea of bringing esports – competitive video gaming – into school systems, Ben connected with the local director of educational services in Orange County two years ago, and his idea became a reality. Today, Ben helps provide opportunities for all students to use esports as a platform to acquire critical communication, collaboration and problem-solving skills needed to thrive in work and life.
For students who don't participate in extracurricular activities on campus, it can be difficult to form solid connections with peers. By forming an esports club on his high school campus, Ben created a welcoming environment for students to find a sense of belonging and build lasting friendships.
"You see students who don't usually connect to others in school form real bonds, and that's why this movement is so important," said Ben.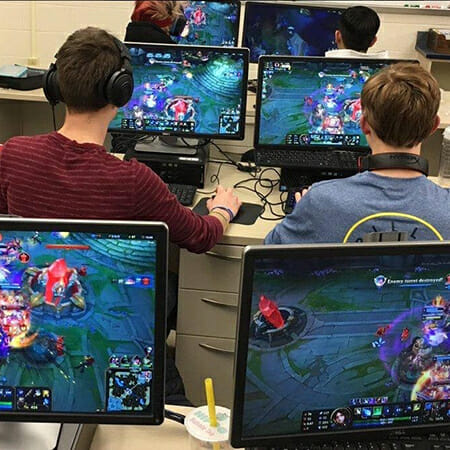 As a form of competition that's facilitated through computer gaming, esports is one of the fastest growing sports in the world. The Orange County High School Esports League was born out of the idea of exposing youth to the positive effects of technology. It began as a network of 36 schools, including Esperanza High School, in its inaugural year. Now, in its second year, the organization is moving forward as the North America Scholastic Esports Federation, a growing network of esports clubs on campuses across the United States and Canada.
NASEF has inspired students around the nation to start their own esports clubs. With support from local donors, the NASEF network provides league services like team organization, matchmaking, educational resources and face-to-face workshops at no cost. Ben says he's just a small piece of the puzzle that brought the esports movement to his community, but his dedication provides students the opportunity to pursue their interests, develop a greater sense of community and grow their skills in leadership, teamwork, communication and problem-solving.
At Esperanza, Ben acted as club president, working closely with the school's administration, principal and teachers to support the program and invest in relevant technology for the students. Now, in his role as a community board member and student adviser to NASEF, Ben contributes to decisions that help students feel more connected to their campus and community. He sees esports as an educational, interest-driven learning tool for students, and uses his voice and perspective to give students a sense of belonging through technology.
Ben attends monthly NASEF board member meetings to discuss how to improve the esports league. He provides student perspectives, and brings ideas from other students to life with help from league general managers.. Ben also travels to educational conferences, including the STEM Ecosystems conference, to promote NASEF's positive effects on students.
According to Ben, there are two main avenues through which NASEF provides opportunities to students to build strong communities through esports. The most popular is creating an esports club on a high school campus. These clubs are run by a school faculty member, who acts as a general manager, and student leadership. Once a club is formed and approved by the school's administration, it can be registered as a NASEF esports team at no cost, and the organization gives students access to resources and learning materials. Esports is also growing on high school campuses by being incorporated directly into curriculum. After partnering with the University of California system, NASEF created an approved language arts course for high school students. Although this option is not as widely used as esports clubs, it continues to grow and intertwine leadership, technology and communications skills with academics.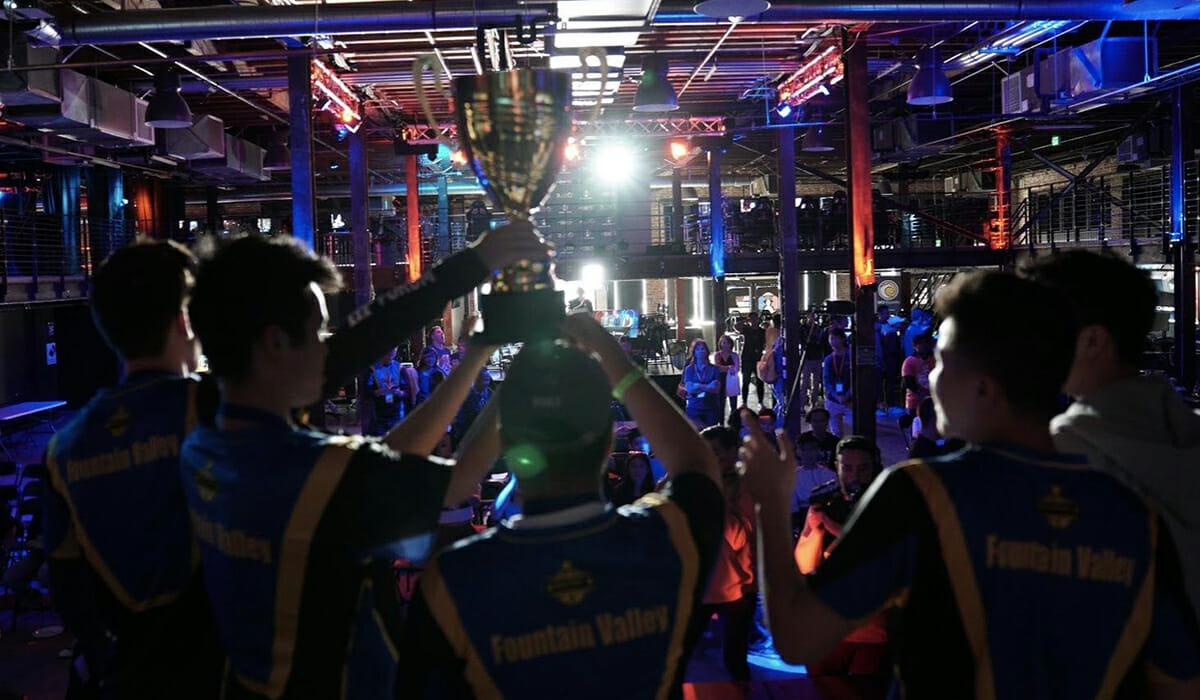 Reflecting on his four years at Esperanza, Ben finds it extremely rewarding to these the progress that has been made and what has evolved from the passion he had as a freshman. Seeing so many students come together, especially at the annual NASEF esports championship match, makes all of his hard work worth it.
"Every single year is different in high school. Your senior year is about leaving something behind for your community so you can leave it better than how you found it," Ben said. "It was my personal goal to leave Esperanza and the community better, and that's what this esports program is doing."
And Ben's dedication to improving his school and community has not gone unnoticed. During his senior year, he was recognized by Disneyland Resort's Dreamers and Doers program, which led to a generous donation for new technology at Esperanza. Technology that, Ben said, will lead to more students joining the esports league and will leave a legacy of good for years to come.
"Be accepting of other people and their differences, because you can leave something good behind you no matter where you go," he said.
Do you want to make a difference in your community like Ben? Find local volunteer opportunities.
Share this post