Women Donate Corporate-Level Business Acumen to Empower Small Businesses, Minorities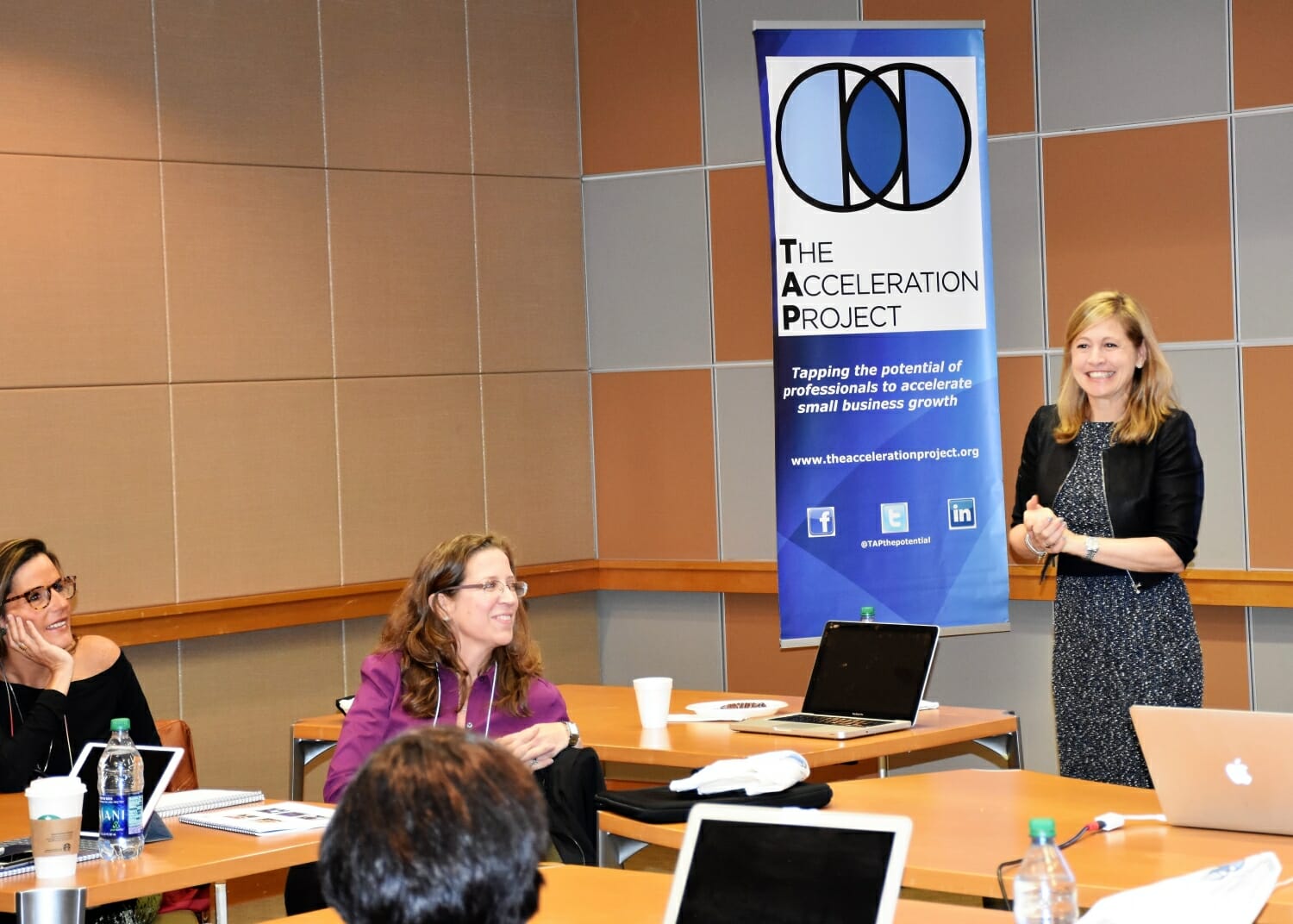 Jane is committed to making a difference in her community and she is today's Daily Point of Light Award honoree. Points of Light spoke with her about her commitment to service.
What inspires you to volunteer?
"The entire economic landscape shifted, and I saw that small businesses were getting battered by the Internet, and it pained me to see businesses who were so dedicated to their product or service struggling to compete. They didn't necessarily have the business tools to confront it. Also, I knew there was this incredible pool of talent, primarily women who left the workforce to care for families — children or aging parents — who had this experience base. I thought, 'Why don't I identify, train and mobilize this group of professionals to have them advise these businesses?' It's been successful beyond my wildest dreams. Every day I wake up so energized and excited to do the work I do."
Describe your volunteer role with The Acceleration Project.
"I leverage pro bono talent. I don't take a salary, but I've gotten to the point where I can pay a small staff to help me run the business." Jane's group of TAP professionals, including former corporate executives, lawyers, marketing experts and others, offer seminars and consulting sessions for small businesses for a nominal cost. They also meet with community leaders eager to revitalize "Main Street" and downtown neighborhoods. Jane has persuaded executives at companies like JPMorgan Chase to sponsor TAP as part of their corporate community service efforts. In recent years, the TAP team has traveled to various cities and offered video-conferences to lend their expertise in online sessions.
"Businesses along Main Street are so vital to the health of our communities. It's important to have brick and mortar places where people can gather, particularly in a world when technology can make us super isolated from each other. I learned the importance of land use, zoning, development and affordable housing legislation during my career, and as a village trustee in Scarsdale, New York."
What's been the most rewarding part of your work?
Although the idea is to help others "accelerate" their businesses, Jane says this type of volunteer work is very "empowering" to herself and the other women, who are delighted to be using their education and workplace experience. It builds real-life resume experiences and introduces them to a variety of business enterprises. "I actually have a waiting list of people hoping to volunteer," says Jane.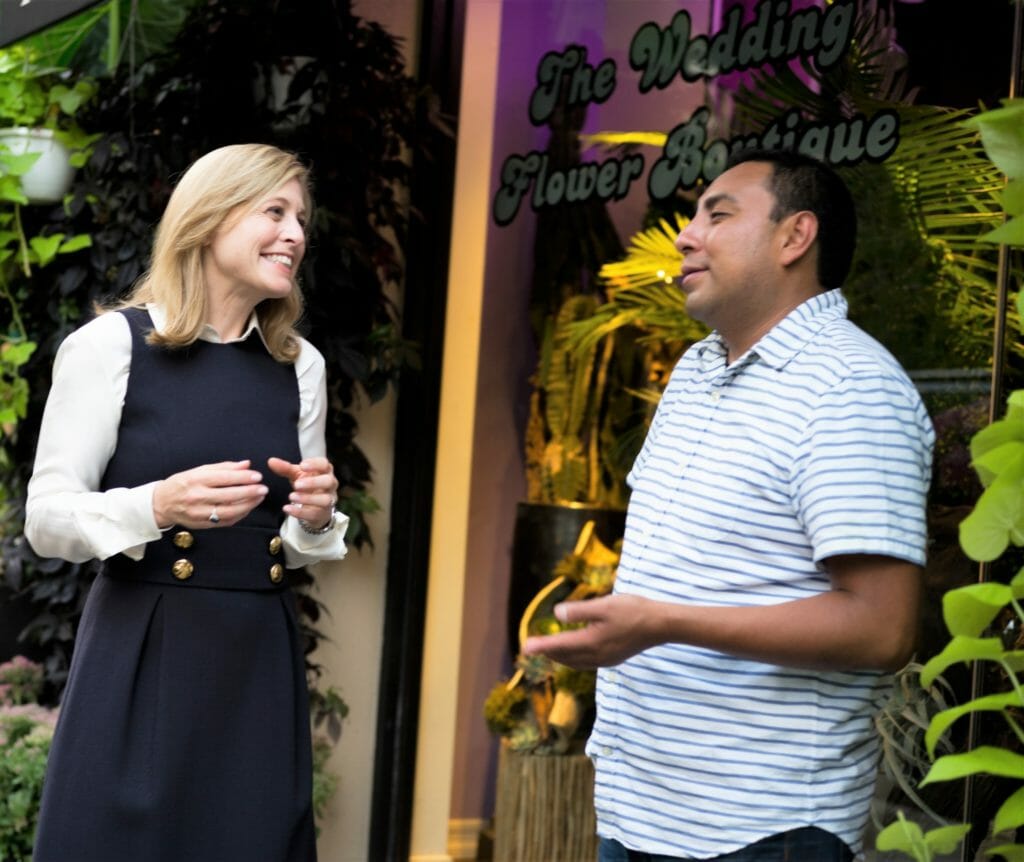 You have a Harvard MBA, but what have you learned through your experiences as a volunteer?
"I've learned that people who run individual businesses are so resourceful. I used to work in big companies that were very well-resourced, and I took these resources for granted. But when you're in a small business, you don't have that support and you have to work triply hard to be able to do your day-to-day job. I've also learned how to make volunteers feel successful — that when you clearly define the problem and give them the tools to do the work– they will exceed expectations."
Why do you think it's important for professionals to give back?
"You get much more back than you give because you get to see immediate, tangible results. People are so appreciative. The volunteers also have thanked me. They get an opportunity to use their skills, to be using what they know in a way that fits into their life and makes them feel that they have an impact. People want to do that. It's probably astonishing, but we have a wait list."
Do you want to make a difference in your community like Jane? Visit All For Good for local volunteer opportunities.
Post written by Kay Nolan
Share this post