3 Shortcuts to Help You Survive in a New Startup
This post is by Amy H. Fonseca, chief storytelling officer and lead blogger of Women@TheFrontier – a community of female visionaries. See what she learns from Points of Light Civic Accelerator founder Ayesha Khanna.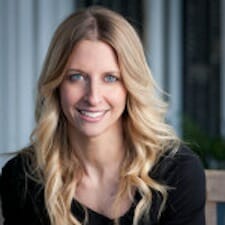 Amy H. Fonseca
I read an article recently where Alexis Ohanian, co-founder of Reddit, explains how the phrase "I have a startup is the new I'm in a band." If that's true, then this 30-something-year-old woman, wife and mom is in a band of sorts – and chances are you are too. In fact, over 500,000 U.S. business owners launched companies in 2012. That's a lot of new bands, people.
The statistics also show that 25 percent of all startups in the U.S. fail in the first year and of those remaining, 36 percent fail the second year. At W@F, we started thinking about these numbers and wondered what hacks could help you thrive in a notoriously challenging startup world. We researched what experts and entrepreneurs at the forefront of their industries had to say and here's what we found.
Startup Hack 1: Focus on Systems – Not Goals.
In an article entitled, "Forget setting goals. Focus on this instead," writer, entrepreneur and behavior science expert James Clear asks, "If you completely ignored your goals and focused only on your system, would you still get results?" His answer? Yes. Clear explains that goals provide direction, but committing to a system, the practice you do every day, is what actually makes the difference.
When you focus on systems, you also get a new perspective on startup failure. "Systems-based thinking is never about hitting a particular number," Clear says, "it's about sticking to the process." With systems, there is no failure. There's just the process and the process always wins. Hayley Barna, founder and CEO at Birchbox, echoes a similar thought process when she advises, "Even if you fail miserably, you're going to learn so much."
So, what's the CliffsNotes version for Hack 1? Focus less on goals and commit to a daily practice. You'll find that this hack can transform both your perspective and your startup.
Startup Hack 2: Incorporate Nontraditional Working Hours
Keren Elazari, Gigaom analyst and an Israeli hacking scene insider, says, "For the past two years I've not had a single 9-to-5 workday. That's not to say I don't work hard, or that I don't spend many hours working. There are 24 hours in a day; seven days a week and I use them all as potential working hours."
Elazari's trick for utilizing adaptable hours is to create office hours for email, social media or work-related meetings. Then, she allocates two-thirds of her time for creative hours. These are the hours where she shuts the door and cultivates the game-changing ideas that will make a difference. Elazari also follows author Zadie Smith's advice that sometimes you need to "step away from the vehicle." This means that at some point you walk away from the idea you are immersed in, give yourself the time to react to your work and allow your soul the opportunity to recharge.
If you're used to more traditional hours, give adaptable hours a try. Not only is it one of the perks of a startup, but it's also an awesome hack for getting work done in a productive and creative way.
Startup Hack 3: Keep Moving Forward Even When You're Stuck
Ayesha Khanna, founder of the Points of Light Civic Accelerator, advises that it is important to keep moving forward even when your startup is stuck.
One tip to keep moving forward is to quickly assemble a diverse group of people to weigh in on a problem or roadblock. She says, "This comes from eliminating the idea of 'genius' or 'expert' and to recognize that nothing can be powered by one person's intent. It is the interaction between individuals/artists/entrepreneurs which produces higher-quality results than one person or team can do on their own." Khanna explains further, "So finding your own diverse, eclectic group to bounce ideas off of and inviting challenging views from unexpected places, can sometimes help break you free."
Khanna learned another clever tip from a Civic Accelerator partner, Smallify, a San Francisco-based design firm that leads innovation labs and helped to design part of Civic Accelerator's curriculum. Khanna explains, "We list transformative leaders from all disciplines, companies and industries on slips of paper and when we get stuck, we pull them out of a jar and spend five minutes putting ourselves in their shoes."
Khanna and her team ask how this person would tackle a problem. What would they focus on? For example, how would Gandhi or Steve Jobs approach a particular hurdle? She says, "It's a great 'hack' that can help drive new, creative ways to get past a roadblock."
And Khanna's last piece of advice? "A glass of wine and lifting your head up and walking away helps, too."
Fellow band members, we know what you're thinking. Great advice! And we could use that glass of wine, too.
This piece originally appeared on Women@TheFrontier.
Share this post