4 Ways to Recognize Volunteers and Keep Them Engaged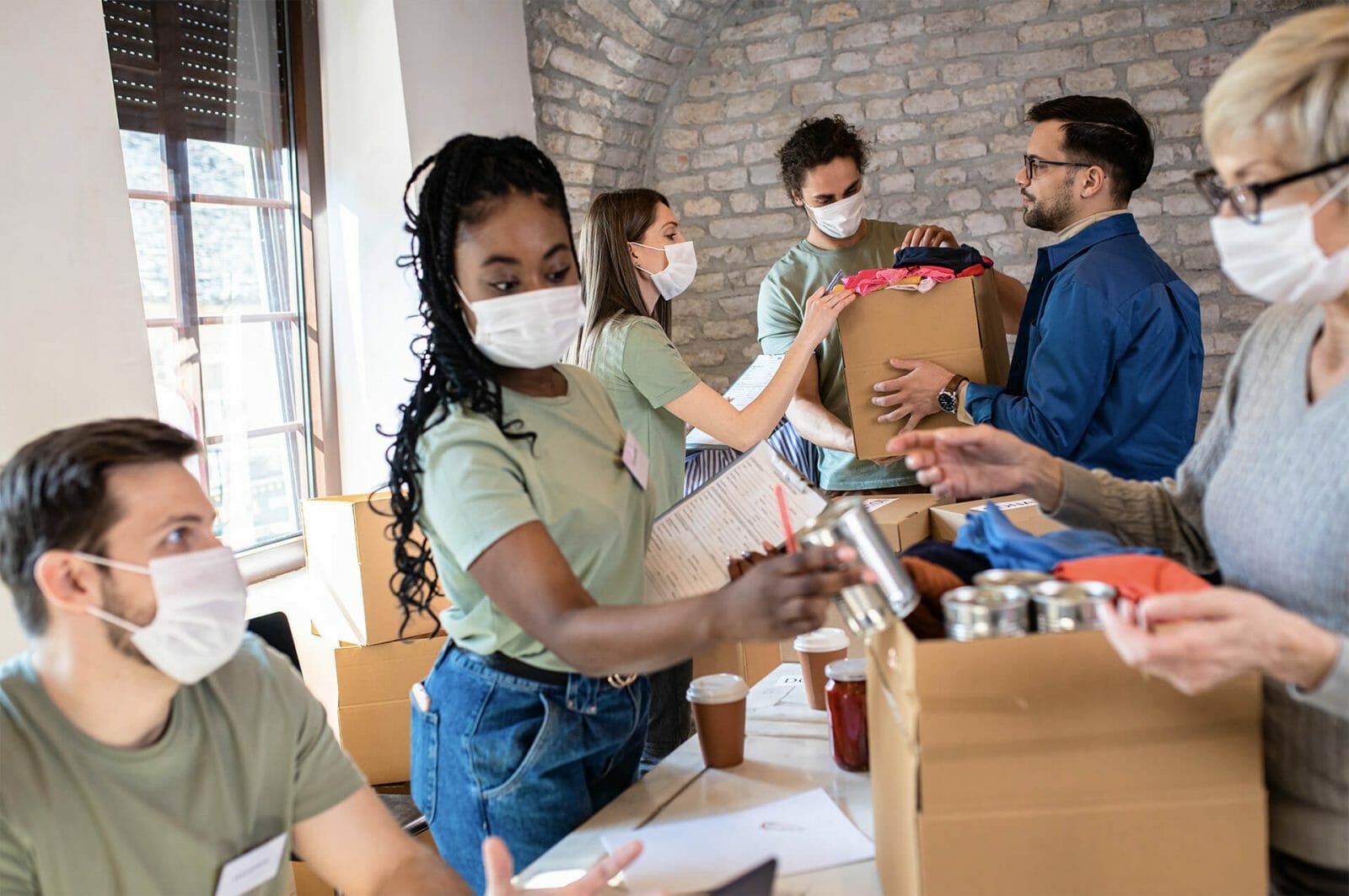 Recognition is one of the easiest and most cost-effective strategies when it comes to retaining your volunteers and growing your volunteer programs. Whether you are a nonprofit organization or a company growing your employee volunteer program, recognizing the efforts of your volunteers go a long way to making people feel engaged and appreciated!
In Points of Light's civic engagement research, 43 percent of respondents said they agree or somewhat agree that it was "important to receive recognition, even just a 'thank you'" after volunteering. Now more than ever, recognizing volunteers who have been helping during these unprecedent times can really mean so much. There's no better time to thank them!
Here are a few ways you can recognize your volunteers and keep them feeling passionate about and dedicated to your mission.
Send an electronic "thank you" to your volunteers and include a personal touch. When individuals are affirmed for their actions specifically, rather than generally, they feel a deeper level of appreciation as well as authenticity from the organization. This could be as easy as an email or text, or as personalized as a handwritten card or video greeting. Give the volunteer a "shout out," preferably using their name and citing their specific type of volunteer work.
Use social media and employee channels to increase storytelling. Not only is storytelling a fantastic way to keep your volunteers engaged, but it has the power to reach all types of audiences if distributed via social media channels. Use social media – or even email newsletters or internal employee portals – to recognize volunteers who are contributing to your cause. Humans love human stories, so include some fun details about the volunteer you are spotlighting and why they care about the mission. Plus, uplifting stories of others can inspire people to take action.
Honor your volunteers with an award. This one can be as simple or grand as you'd like it to be based on your organization's resources and volunteer retention goals. A printed or digital certificate of achievement is a great way to honor a volunteer's efforts. Want to go a little further? Consider a gift certificate or incentive for most volunteer hours in a time period.  External recognition is always a special moment for volunteers. Points of Light's Daily Point of Light Award began 30 years ago and has honored volunteers every weekday since. Additionally, the President's Volunteer Service Award  allows organizations to recognize their most exceptional volunteers based on annual hours served.
Host a team event to recognize outstanding volunteer efforts. While we might not be gathering en masse right now, that doesn't mean your organization can't host a recognition event. You can create a virtual event to celebrate your volunteers, which is a great time to distribute awards to individuals or to thank them with a small, personal speech. You might opt to have your top two or three volunteers share their story with the virtual group. Events like these — even the ones that take place on-screen rather than in-person — can go a long way to boost morale and inspire your volunteer community.
If you're looking for some assistance with your volunteer recognition processes, the Points of Light team is here to help. We can provide you with some tangible ways you can recognize your volunteers with minimal cost and effort. Learn more about our recognition programs here.
Share this post