Choosing Light, Finding Power in Hope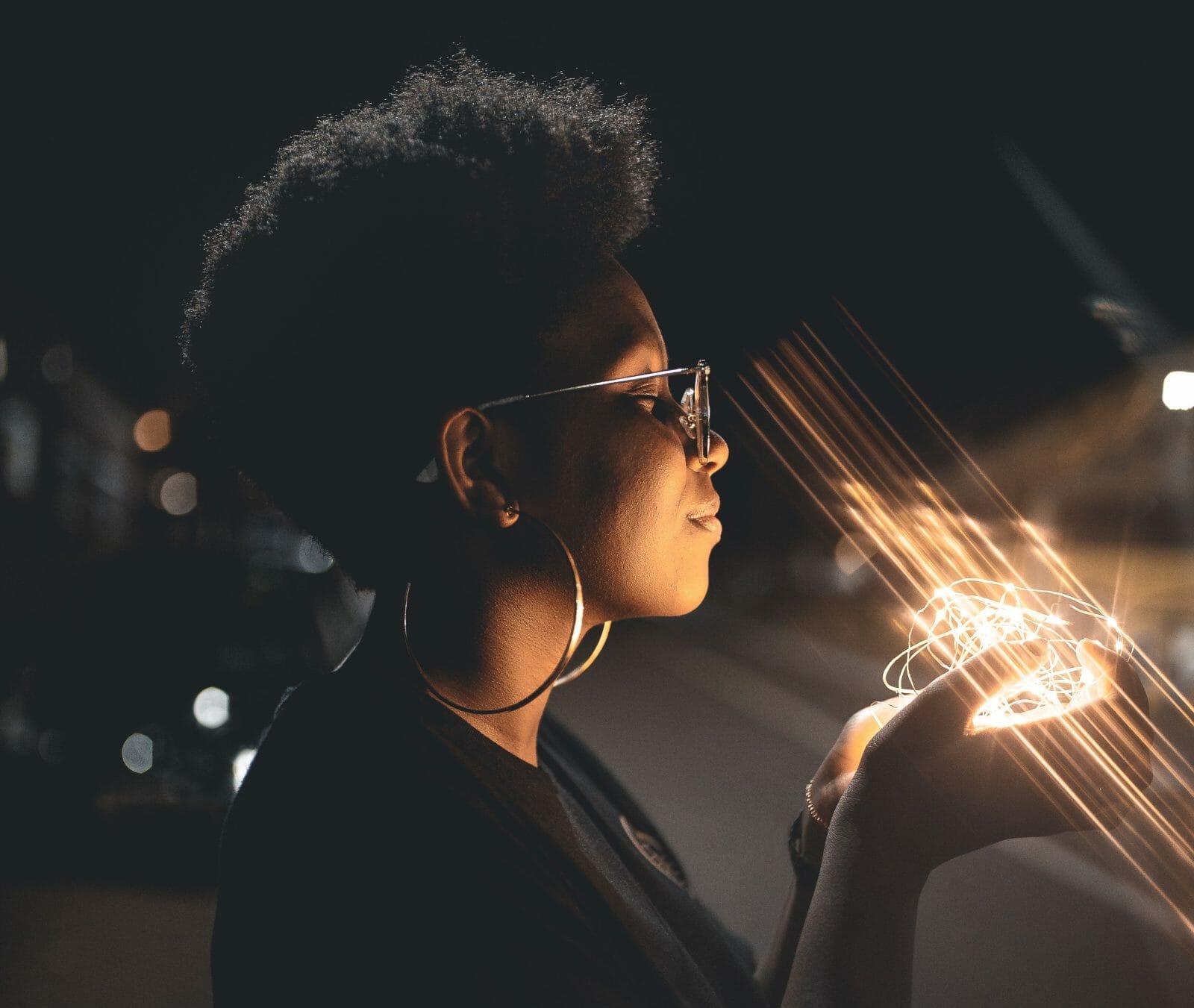 Have you ever thought about the fact that a tiny pen light can break through the darkest unlit room? Why is that? The smallest amount of light penetrates darkness, even when darkness surrounds us.
The news reminds us of the darkness. Police shootings continue a year after an uprising for social justice. Violence has erupted between Israel and Hamas. And each of us has our own personal darkness to work through. It is because of the darkness that we must always try to find our light.
How do you find light when darkness abounds? For me, it is by seeing the big possibilities in small measures of progress and consciously choosing hope as a daily practice.
As we approach June 2021, nearly six months into the year after 2020, the year that changed the world all at once, I invite you to pause and reflect and take time to chart (y)our course for the new normal.  A better normal.
We all recall where we were last summer, especially after the death of George Floyd, physically, emotionally, spiritually. Navigating and grounding ourselves in ambiguity and tapping into new levels of awareness. There was and remains a lot to do. People are getting off the sidelines and using their position and platforms to make new things happen.
Last summer, people of all ages, races, ethnicities, and backgrounds came together in cities around the world to raise their voices in protest of social injustice. We saw new conversations in boardrooms about systemic inequality, business made room for different perspectives, and companies used the power of their brands to take a stand on issues that impact their employees, the communities where they do business, their investors, and ultimately their shareholders.
Record numbers of Americans voted in 2020, many of them young people. We have our first female, first African American, first Southeast Asian Vice President in Kamala Harris and millions of girls, particularly little brown girls, now see themselves and their world differently. We saw the state of Mississippi change its flag, replacing a symbol of the confederacy with the magnolia, a flower that symbolizes dignity.
These small and large steps are measures of progress and reflections of light.
Those of us in the nonprofit space have dedicated our careers to the ideals of eliminating human suffering, inhabiting a clean planet, and creating a world that provides dignity for all. Together, we connect donations, resources and the time and talent of more than 77 million individual volunteers with the people who need it most. Nonprofits in the United States have been immensely effective.
Yet, here too, there is work to do.
Nonprofit leadership doesn't always reflect the communities we serve. In the United States, there are more than 1.6 million nonprofits. Each year, the nonprofit sector spends $2 trillion annually, and employs 10 percent of the US workforce. However, nonprofit boards have not kept pace with the changing demographics of society, and currently are 78 percent white. Funding isn't equitable either, and Black-led nonprofits have 45 percent less revenue than white-led ones.
This summer the MacArthur Foundation announced it would make $125 million in additional grants and investments for people, organizations, and communities affected by inequality. Four other organizations made similar moves, resulting in a total of $1.7 billion in new funding to help stabilize and sustain nonprofits in the wake of both the pandemic and the epidemic of social injustice.
My hope for some of this funding is that it also makes space for social entrepreneurs, who are filling the needs in communities unmet by traditional institutions. Ordinary people who see a need and create a new way to solve it while also having a positive impact on society. Social entrepreneurs change the expectation by challenging the traditional way of operating, and often-times are the unexpected leader who emerges with a approach and as a bonus, with new partners. They are our youth filled with curiosity and imagination, seniors with more discretionary time and wisdom from life experiences, and overlooked or sidelined community members of all races and ethnicities whether from big cities, small towns, rural areas, and indigenous nations.
Each of these people have light within them. They share it every day. And though the news shows us all the darkness, I encourage you to look around and find the light in yourself and in others around you. It may feel dim right now, but even the smallest of light in the darkest space can illuminate a clearer path for yourself and others.
---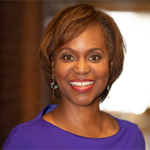 Natalye Paquin was the president and chief executive officer of Points of Light from 2017–2022. She is a visionary and results-oriented leader, with more than 20 years of experience providing strategic, operations and fiscal leadership in the nonprofit and public sectors.
Share this post