5 Outstanding Volunteers Recognized as Cabot Community Celebrities
Points of Light is proud to join with the Cabot Community Celebrity Awards again this year to recognize the achievements and contributions of volunteers who serve every day in communities across the nation.
Each year, Cabot Creamery Cooperative, a New England cheese and dairy product producer, awards celebrities, or community volunteers from all over the United States with a yearly cruise for their service. The goal is to honor the achievements and contributions of volunteers who are making a significant difference in their communities.
For the last five years, Cabot hosts the Community Celebrity Award and Cruise to spotlight those who serve others. Cabot works to inspire more people to contribute time to their communities and is changing the notion of "celebrity" to include the recognition of selfless volunteerism. Cabot has a national partnership with different nonprofits, including Points of Light who play a role in discovering volunteers for the Community Celebrity Cruise. Points of Light members, including HandsOn Network Affiliates identified volunteers across the United States who have dedicated their hearts and time with little thought to personal recognition, and rewarded them with a trip of a lifetime on an Alaskan cruise. For this year's cruise, the Cabot team has invited previous winners to attend to bring new and old winners together to celebrate the power of service.
Cabot is owned by 1,200 dairy farm families throughout New York and New England. Cabot produces award-winning cheeses that are made with love and pride and manages four plants in three states.
Keep reading for more information about the winners this year!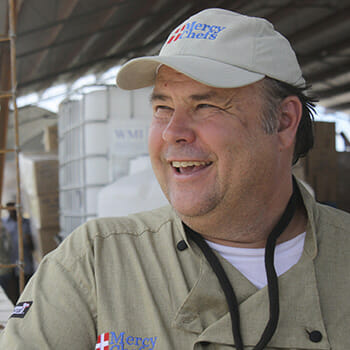 Gary LeBlanc – Portsmouth, Virginia
Nominating Organization: VOLUNTEER Hampton Roads
After volunteering in New Orleans after Hurricane Katrina with various agencies using his skills as a chef, Gary LeBlanc was inspired to founded Mercy Chefs in his home of Virginia with the goal of providing substantive hot meals to people following natural or national disasters. In the years since, Mercy Chefs and their mobile kitchens have gone on to serve hot meals to nearly 1.5 million people in the wake of disaster, an average of nearly 301 meals a day. They were on the ground during the West Virginia flooding earlier this year and most recently when Louisiana once again faced devastation.
Gary also recognized the need to serve low income families across Hampton Roads and this year served their one millionth meal during their Thanksgiving outreach. Some 3,000 Thanksgiving meals and 2,200 Christmas meals were served this year in Hampton Roads. Mercy Chefs partnered to serve 120 daily meals to students at Title 1 schools for breakfast and lunch during summer break. They hope to expand the numbers this summer and feed 2,000 students at Title 1 schools in Norfolk, Portsmouth, and Chesapeake.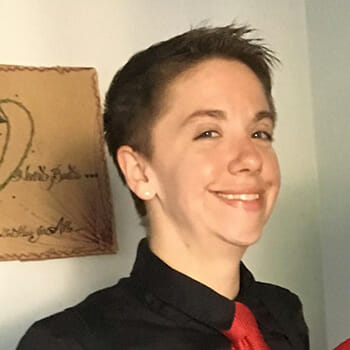 Caitlan Chorback – Jacksonville, Florida
Nominating Organization: HandsOn Jacksonville
Caitlan is an Army veteran with a huge heart. She has a way of empowering and motivating others and found her passion working with the homeless of Jacksonville. One night she ran into somebody she had served with in the Military who was now homeless. Caitlan became involved with The Mission Continues, a veterans' group dedicated to using skills learned in the military to serve their communities in new ways. With just a small team, she hits the streets multiple times a week to provide needed items and help veterans set long term goals to get into a more stable situation. She also gives many hours to The Mission Continues to help with a variety of projects such as painting schools, building playgrounds, and replacing fences.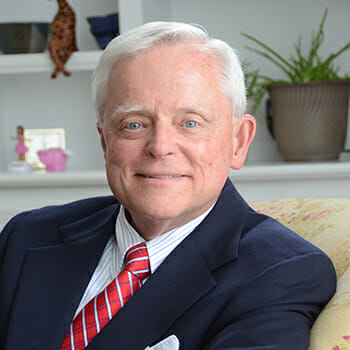 Karl Yena – Winston-Salem, North Carolina
Nominating Organization: HandsOn Northwest North Carolina
When Karl Yena retired he took the skills he had honed in the private sector for 33 years and began volunteering his time helping nonprofit organizations in his community. Karl now works annually with more than 100 nonprofits in North Carolina to provide ongoing mentoring/coaching to Executive Directors and provides assistance to nonprofits in education, health, municipalities, human services, churches, foundations, and civic organizations & associations in the areas of strategic planning; Board development, staff development training; mediator/facilitator; and human resources & governance policies. His impact is both deep and wide, and he approaches work with the attitude of a servant and with an intent on helping people increase their capacity to serve effectively.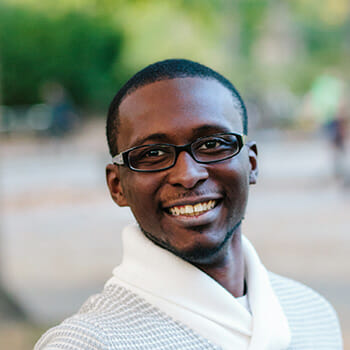 Frandy Osias Louis – Nyack, New York
Nominating Organization: Volunteer New York!
Frandy has incredible dedication to his community and to helping those in need, which comes from an inward desire to do his part to help make the world a better place. His community service efforts are unique because he has made volunteering a regular part of his life. He does this, while also serving his community on a professional level as a Direct Support Professional assisting those who are living with disabilities. He has been a volunteer for Volunteer New York! and participated in community safety days, clean-up events and charity 5Ks. The issues he is most passionate about are hunger and homelessness. He is a regular volunteer with Soup Angels, a program that provides hot meals twice a week to those in need. He is an exceptional example of the spirit of volunteerism.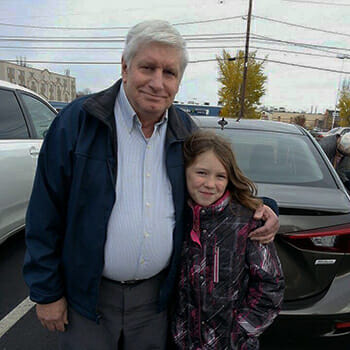 Steve Sunday – Annapolis, Maryland
Nominating Organization: Anne Arundel County Volunteer Center
Steve Sunday has a thing for technology, both of today and of days gone by. He may have picked up a thing or two while spending 36 years in the U.S. Naval Academy Information Technology Department. Upon retirement, he wasn't sure where to take his life next. Then he saw an advertisement in the local paper looking for volunteers. Steve has been maintaining the Anne Arundel County Volunteer Center's website ever since. Steve helped connect the Volunteer Center with over 4,000 community volunteers through the website work he did. Thank you for all of your hard work, Steve!
Share this post