5 Reasons Our Virtual Conference Is Still a Special Experience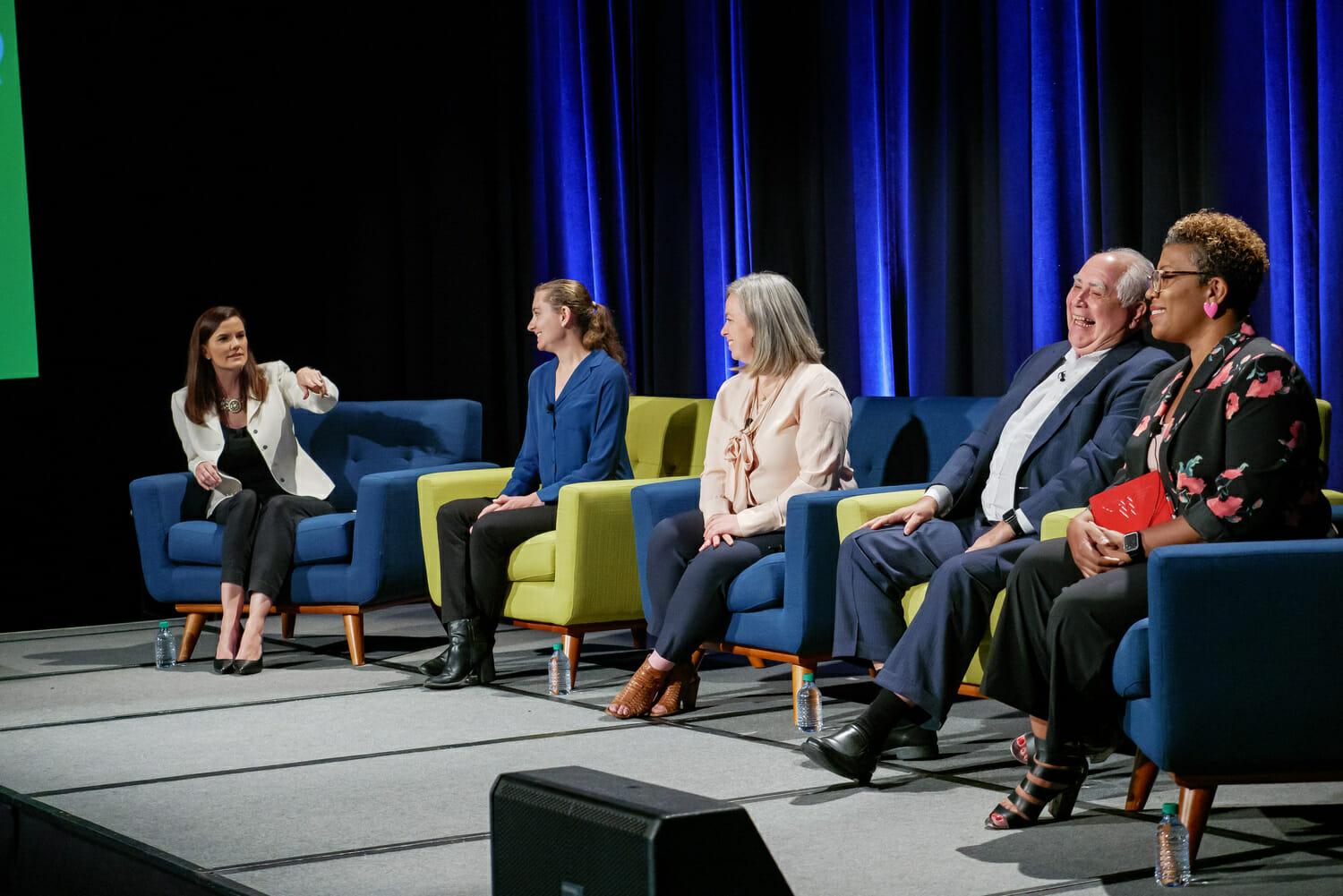 Change occurs when innovative ideas are shared, connections are forged and individuals are inspired to do the work required. The annual Points of Light Conference provides a space for all of these opportunities in one thrilling three-day event! This much-anticipated conference is a global convening of nonprofit, government, business and civic leaders who connect and uncover meaningful ways to drive transformative change.
The conference will be offered virtually again this year, and we've got an incredible lineup of speakers, including thought leaders who span the public, private and nonprofit sectors. So put on your best virtual outfit and get ready for what is sure to be an incredible conference! Here's a sneak peak of the experiences you can look forward to.
Idea Exchange
Want to share your solutions and hear from others who are just as passionate as you are? Exchange ideas around timely topics like volunteering and fundraising with a group of your peers. This live and interactive conversation is limited to 40 participants — save your seat for this limited capacity experience when you register!
Book Club
Get ready for this special book club experience, including a live and interactive discussion with the authors! With authors including Jean Becker discussing "The Man I Knew", Bea Boccalandro discussing "Do Good at Work" and Caleb Smith discussing "Peacebunny Island: The Extraordinary Journey of a Boy and His Comfort Rabbits, and How They're Teaching Us about Hope and Kindness," you can hear from them and ask your most pressing questions. Just like the Idea Exchange, you'll want to be sure to save your seat for this limited capacity experience when you register!
Community Networking
The Points of Light Conference offers the opportunity to connect with others you've come to know and love. Head over to our Event Community page to check out who's attending and find folks you know with our robust search functionality! Connect with those in your organization or country and send messages directly through the platform.
Youth Summit
At Points of Light, we know the power of civically engaged youth. This year we'll have a special Youth Summit with speaker Mikaila Ulmer, founder and CEO of Me & the Bees Lemonade, a nonprofit dedicated to bee research and preservation and author, Bee Fearless: Dream Like a Kid. Hear more about how Gen Z is driving social change in communities across the globe!
Captivating Content
Of course, we'll be serving up the spectacular content you've come to expect from the Points of Light Conference. Our action-packed agenda includes workshops on reimagining employee engagement, fostering virtual volunteerism, collaborating across sectors, addressing systemic inequities and much, much more!
We hope you'll join us July 14-16 for fresh ideas, lively conversation and community connection. Don't wait!
Share this post