Supporting Young Volunteer Leaders: How to Help Youth Become Passionate and Engaged in Community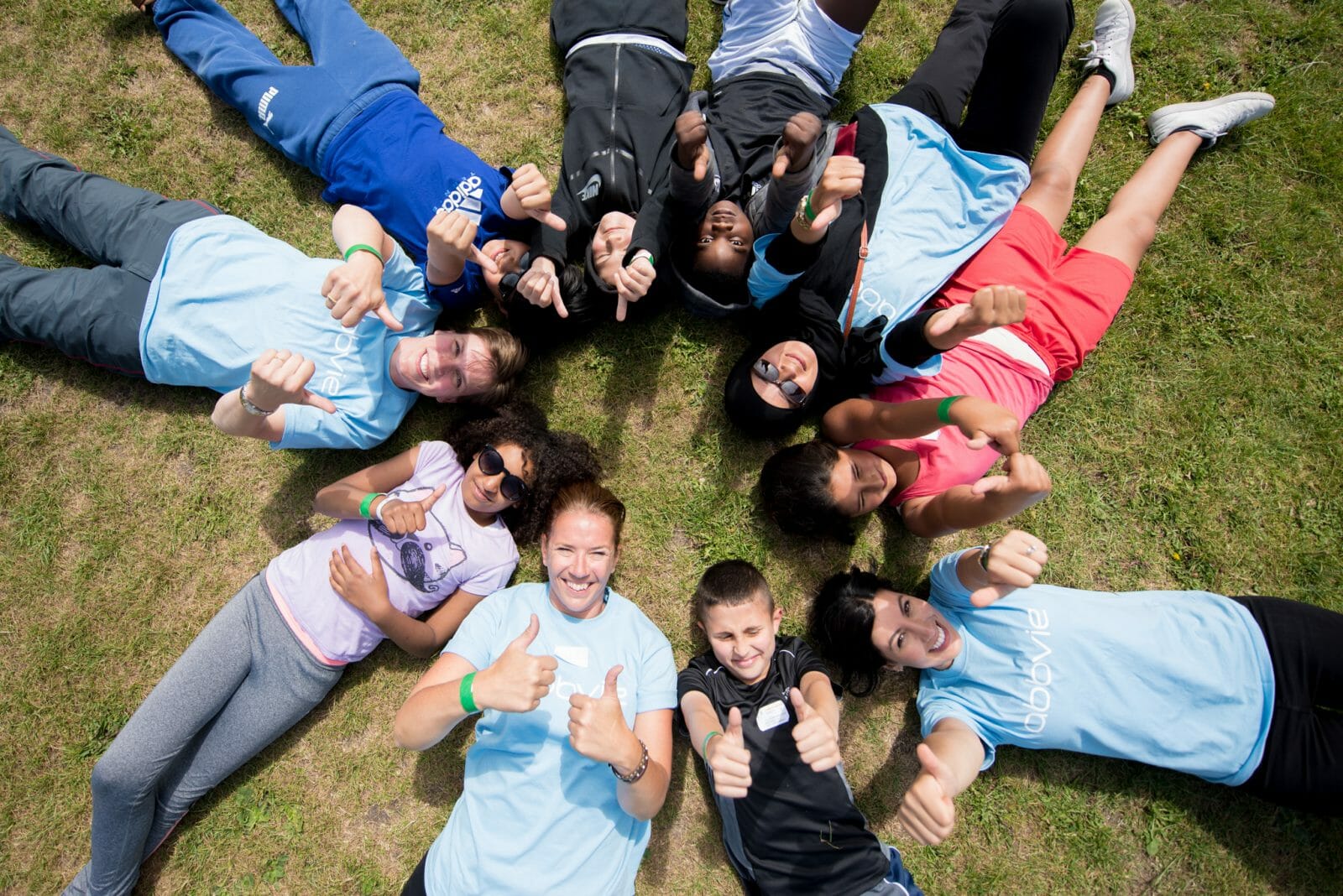 When we think of leaders, we are not always thinking about those under 25. However, we know that Generation Z, those born after 1996, are already leaders making substantial changes in our society and there's a lot we can learn from them. In our civic engagement research, we found that Gen Z was the most civically engaged generation. These young leaders are setting the new standard for civic engagement, leading the way through actions like:
advocacy through social media
using their purchasing power
making employment choices based on the impact a company has on the world
While those in the generation following, Generation Alpha (born 2011-2025), are still developing as leaders, they're following in similar footsteps with the support of their parents. In fact, in a study by Civic in partnership with Hart Research Associates, 99 percent of parents prioritized developing character, integrity, and finding happiness over getting a good job and being prepared for college. We know that volunteering and giving back in meaningful ways helps young people in attain these attributes and there are ways adults can help young people reach their world-changing goals.
Supporting the Civic Life Development of Young People
Here are a few ways to help young people you know based on where they are in their leadership journey.
For the developing volunteer leader (typically Generation Alpha):
Include them in tasks to help them build confidence. Researchers ‪Lucía Alcalá and Sheina Lew-Levy found that delegating daily tasks to our youngest helpers rather than allowing them to sit on the sidelines can build confidence in their ability to contribute and may encourage them to be more helpful later in life. This can include asking them to help by bringing you supplies or making them responsible for a part of a project.
Lead by example to help them envision their future. Whether it's volunteering in the community or being kind to neighbors and strangers, seeing adults they look up to modeling helping behaviors sets an example for young people on how they can work to address issues in their community. It can even be doing things you're already passionate about, like Daily Point of Light honoree Wendy Wu, a piano teacher who shares her love for music and volunteering with students of all ages.
Help them learn about various ways to give back. There are a lot of great books you can read with young people or shows you can watch that address the impact of giving back. After reading and discussing Kids Who Are Changing the World (You Should Meet) with my own six-year-olds, they decided that they'd like raise funds for a local family shelter so that the children living there can have toys to play with. You can find more resources in the Youth and Family Corner of the Volunteer Issue of Civic Life Today.
For the independent volunteer leader (typically Generation Z):
Help them feel more fulfilled by directly connecting them to ways to help others. It's not an understatement that the isolation and loneliness brought on by the COVID-19 shutdowns have substantially impacted the mental health of young people. Research has shown that volunteering positively impacts social and emotional health and gives young people a sense of belonging. You can direct older youth to in-person opportunities through our platform Engage or instructions on how to build their own activity through our Virtual Volunteering toolkit.
Understand that the issues that may be of most concern to young people may not be your top issues. Recognize the areas that young people are most concerned about and help them address those issues in ways that resonate with them. It's important to remember that their world view may be different and supporting their vision for the future will help them actualize it. One activity you can do to get everyone on the same page is our Courageous Conversations
Empower them by looking to them as true leaders and experts. Allowing youth to truly lead the change they want to see can have greater impacts than adults alone can produce. Frances Leung and Nicole Kim, who are bringing Gen Z BIPOC youth together to make youth activism communal and accessible through their work with the Nonstandard Project, are examples of young people leading work and having a real impact.
For all youth:
Give guidance and be supportive of ideas. Depending where young leaders are in their development, they may need varying levels of guidance. Be supportive of their ideas and look to use the "yes, and" approach when helping think through ways to strengthen their projects.
Finally, be an advocate for young volunteer leaders. Help others understand the importance of youth voice, youth guidance and youth as true co-leaders in your volunteer program development and implementation. The work we do with them ensures they're ready to continue to lead for decades to come in areas beyond volunteering.
Share this post