A Global Youth Movement: How Small Ideas Can Spark Big Change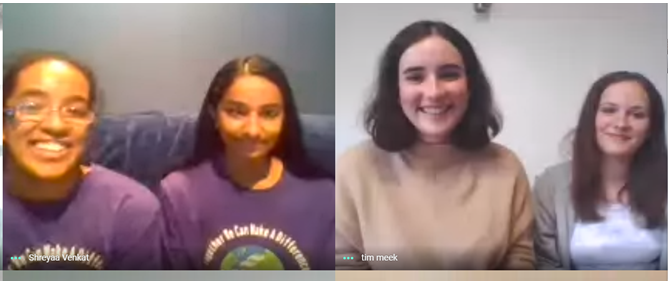 This is the first blog of a two-part series featuring Daily Point of Light honorees Shreyaa and Esha Venkat of Ashburn, Virginia, US and UK Point of Light Award honorees Amy and Ella Meek, of England, in a discussion around youth activism.
These incredible young women all speak at our 2020 Youth Summit, which inspires youth ages 13-18 to continue improving their communities and giving back. Register now to join us on Aug. 19.
Tell us how you got started.
Shreyaa and Esha: We started out volunteering together – helping at school, the library, and community events. However, we really wanted to get our friends and community involved, so we formed NEST4US, a nonprofit that provides volunteer solutions to the community to make the world better through kindness.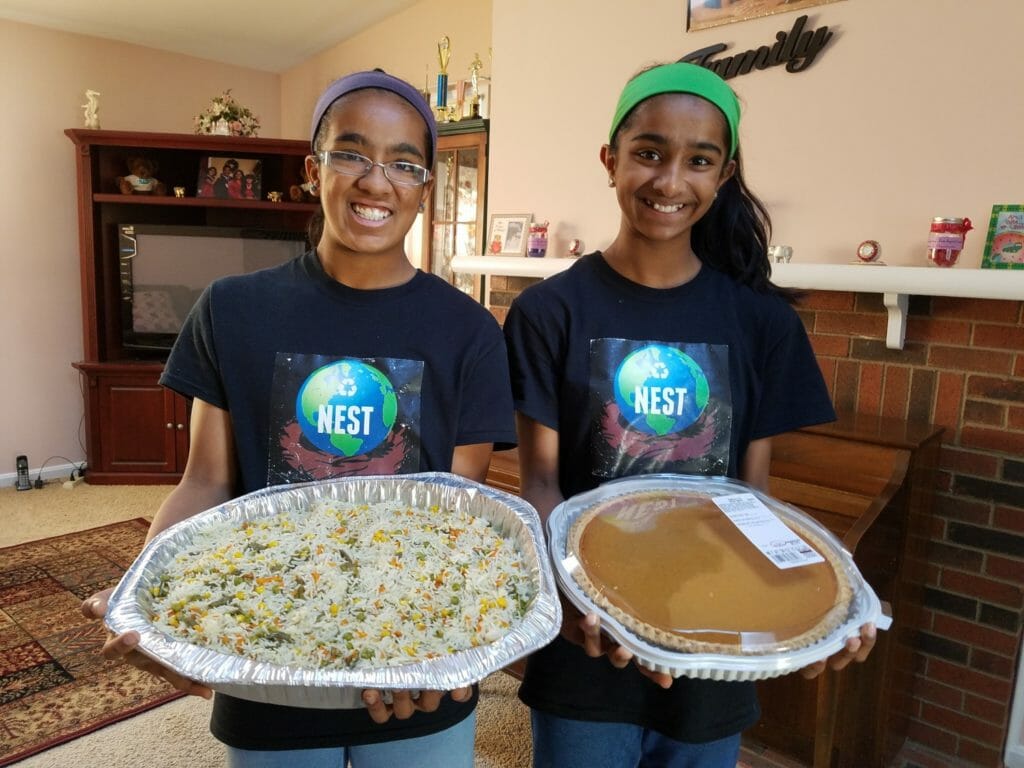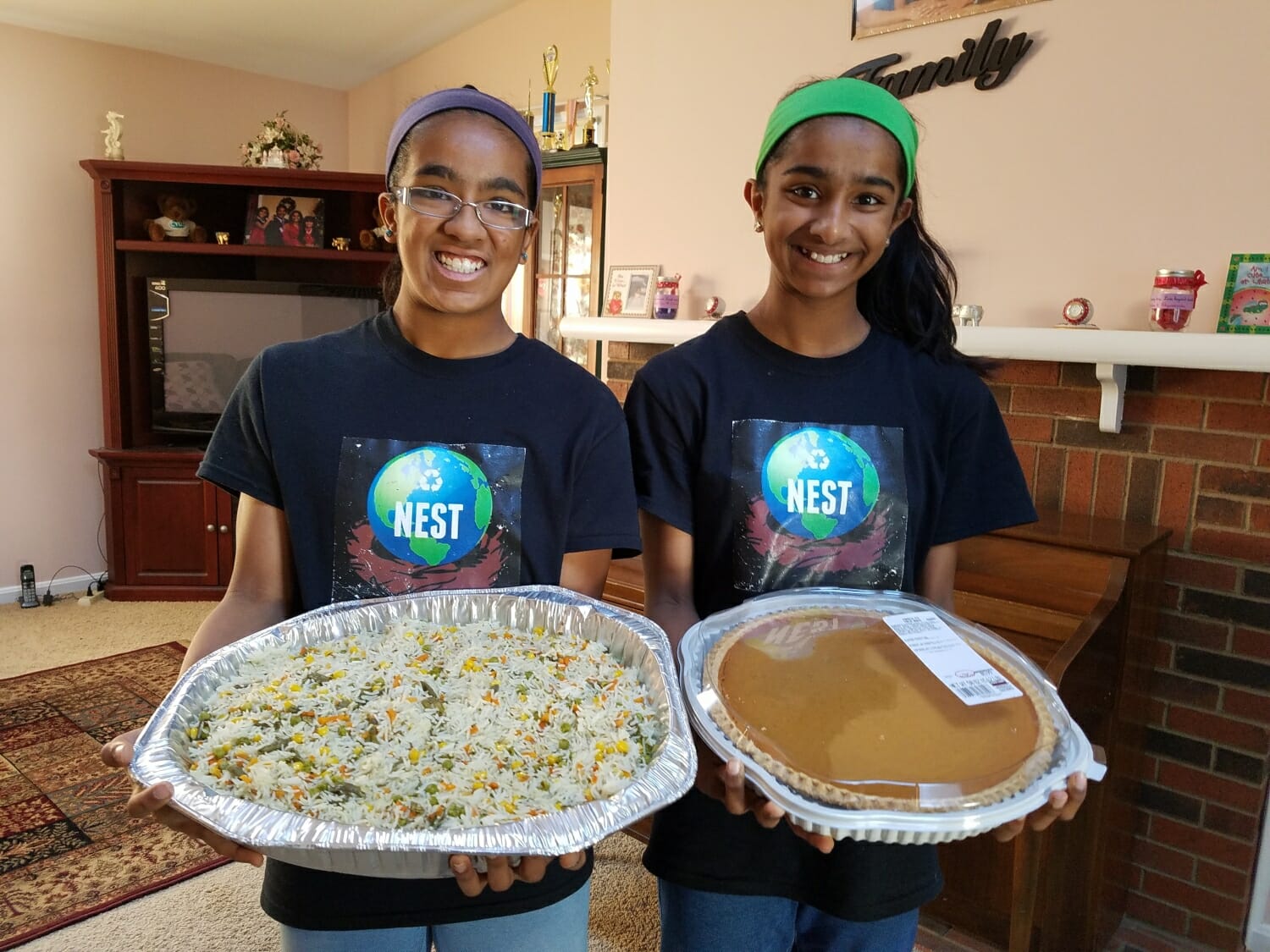 Amy and Ella: We first started our charity, Kids Against Plastic, back in 2016 as a youth social action campaign after studying the UN's Sustainable Development Goals and discovering the devastating impact that human's use of disposable plastic is having on the environment. This was a few years back, and plastic pollution was far from the well-publicized issue it is today.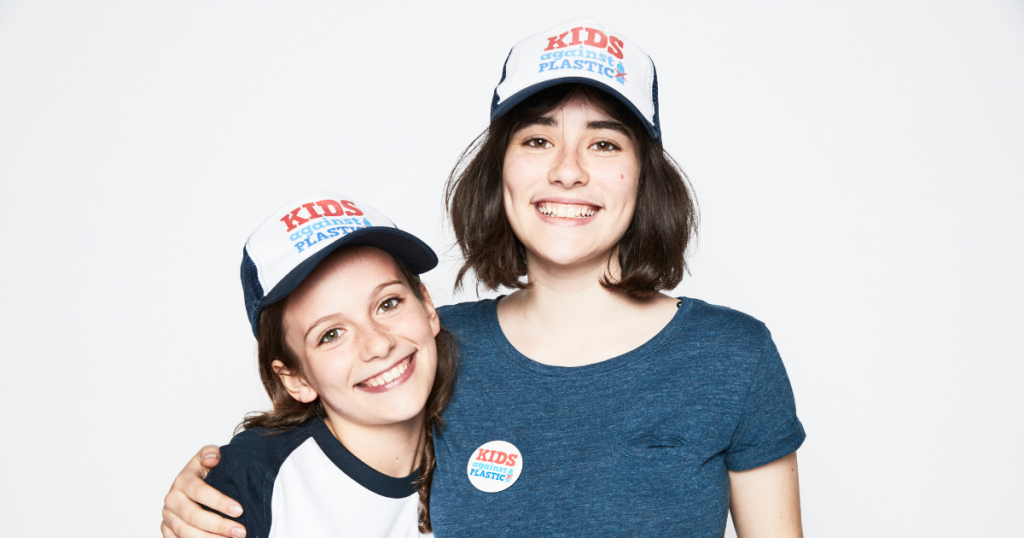 Once you had your idea in mind, what were the next steps you took? How did you know where to start?
Shreyaa and Esha: Initially, we noticed three key issues in our community that we wanted to tackle—food insecurity, the lack of volunteering with a passion, and diversity and inclusion. When we started volunteering, we noticed so many homeless people who didn't have access to food. We also noticed that so much food goes to waste daily in our community. So, homeless people and food waste. We put two and two together and decided that our first program, NEST Nurtures, should focus on reducing food waste and feeding the hungry.
Amy and Ella: One of the hardest parts about campaigning is certainly getting started, as the issues facing our world can feel so immense that it's hard to know where to start. When we first started taking action with Kids Against Plastic, we began litter picking. We set ourselves the rather ambitious goal of picking up 100,000 pieces of plastic litter (one for every sea mammal allegedly killed by plastic in the oceans every year), grabbed some litter pickers and bags, and got to work. It allowed us to do something immediate instead of putting off action until the future, while still having a positive impact on the environment we were in.
What were some of the initial challenges you faced?
Shreyaa and Esha: After we established NEST4US, we began to witness discrimination based on age, as many organizations doubted the ability of youth to make a true difference in the community. After all, we were only 13 and 10 years old, how could we make an impact? Also, most people do community service solely for hours or other incentives, which we believe defeats the purpose.
Amy and Ella: When we first founded Kids Against Plastic, we set ourselves the target of getting plastic bottled water off UK supermarket shelves. After resistance from supermarkets, we realised that we needed to change our focus to driving consumer demand for more eco-friendly alternatives before trying to change large corporations. It's important to bear in mind that you will get pushbacks like this when getting involved in youth activism, especially at the start of your work. Activism is a lot of trial and error, and a plan can and will fall into place as you progress and mature. The key thing to remember is to stay passionate, stay motivated and to start.
How did you start getting others involved in your work?
Amy and Ella: We found that the best way to engage people with your cause is to give them a simple thing that they can do to get involved – a tangible action that they can take to make a difference. You see, often, people do care or empathise with the issue that you're passionate about tackling, but it can be hard for them to know where to go or what to do to help.
For us, with our charity Kids Against Plastic, we helped people get involved through our Plastic Clever scheme. With so many products we all by and use daily wrapped in plastic, it's hard for people to see how they can consume less plastic and make a difference, never mind become the virtually impossible and impractical 'plastic free'. So, through the Plastic Clever initiative, we encourage people to take that first step to reduce their usage of plastic by stopping their use of four main items: plastic cups and lids, straws, bottles, and bags.
Shreyaa and Esha: We decided to provide a variety of programs that allow people of all ages to give back by doing something that interests them. Through social media platforms, we serve as advocates for positive change in the community and promote diversity and inclusion by welcoming people of all backgrounds to our volunteer family. In just four years, NEST4US has grown from a small project to an impactful organization with over 1,000 volunteers, ranging from ages 4-70.
In part two of the series, Shreyaa, Esha, Amy and Ella will share how they sustain their work, places for support, and other thoughts for youth to get involved.
Share this post