A Global Youth Movement: Taking Action to Change the World
This is the second blog of a two-part series featuring Daily Point of Light honorees Shreyaa and Esha Venkat of Ashburn, Virginia, US and UK Point of Light Award honorees Amy and Ella Meek, of England, in a discussion around youth activism.
These incredible young women all speak at our 2020 Youth Summit, which inspires youth ages 13-18 to continue improving their communities and giving back. Register now to join us on Aug. 19.
As young people, you've all used school as a basis for your programs and also a place for support. Tell us more about that.
Amy and Ella: Getting your school involved is also a great way to build support for your cause or campaign. At school, in normal times at least, you have easy access to a large number of young people your age to get on board. Plus, you'll often find that your teachers are more than happy to help you with your mission, so doing talks to your tutor group (or homeroom) is a good way to develop your skills and get more confident speaking to an audience.
More often than not, you may find that the issue you're passionate about tackling relates directly to your school as well. For example, our school used a lot of plastic in the canteen (such as plastic bottled water, and plastic cutlery). Schools aren't small, and 1000+ students using, for example, a plastic fork every day for lunch can quickly add up, and so swapping these out for reusable cutlery can have a large positive impact. So, working with your school on the issue you're campaigning against (be it plastic pollution, food waste, or period poverty) can help you make a big positive difference in a relatively short period of time.
Shreyaa and Esha: Inclusive, good-quality education is the foundation for dynamic and equitable societies. After witnessing the transformative effects of continued education in our own community, we set our sights on providing quality education and leadership & mentoring services for vulnerable students worldwide through NEST Tutors, our free virtual tutoring program, and NEST Inspires, our leadership program! We've impacted kids in 32+ schools and have over 250 high school and college mentors. Also, we've donated 10,000+ books to underprivileged kids worldwide! By forging global partnerships with organizations in Zambia, India, and Vietnam, we help underprivileged students achieve academic success while contributing to the Sustainable Development Goals.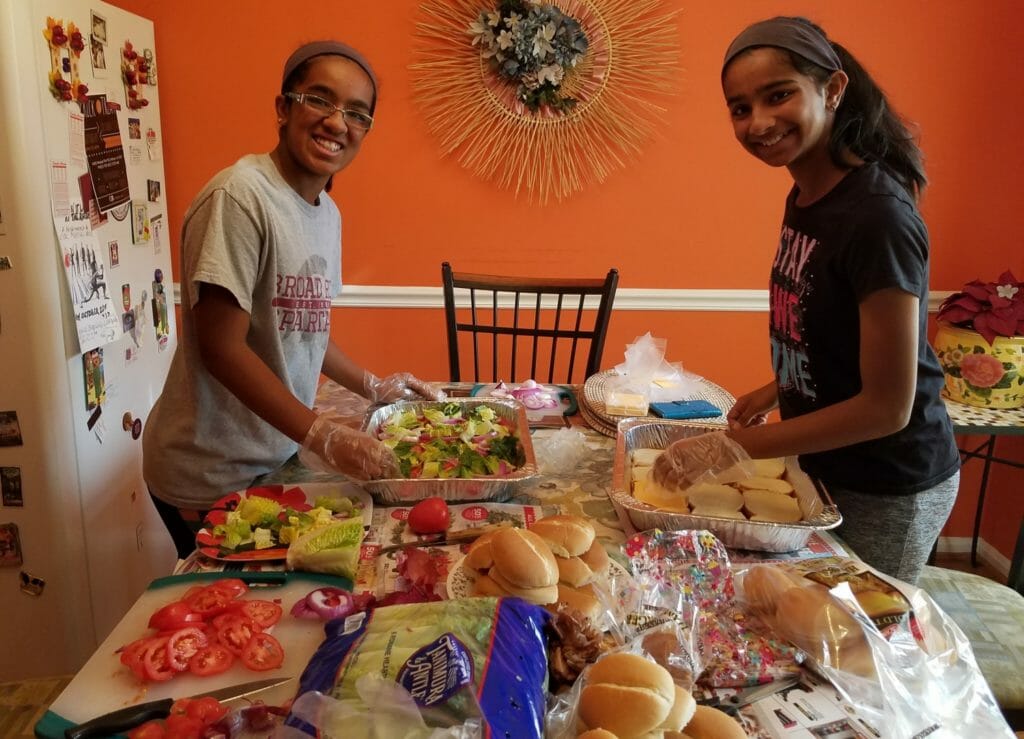 How do maintain financial support for your organizations to continue running?
Amy and Ella: If you're looking to grow your campaign onto an even larger scale, financial support can be really useful. There are lots of grants available for youth-led organisations, but they're certainly competitive. If you are keen to apply for some, make sure you have a clear focus of what you'd like to achieve with the funding you get – the more specific, the better. Also make sure you have targets in place for the future, as the last thing organisations or people offering funding is to see the impact fizzle out once the funding has stopped – they like longevity and for campaigns to become self-sustaining.
We'd definitely recommend getting your parents or carers to help you with this where possible – any extra experience with money and budgeting can be helpful, and some grants are only open to those 18+.
Shreyaa and Esha: In the beginning, the biggest barrier NEST4US has faced has been getting adequate financial resources. Since we're a teen-led organization, we were self-funding and relying on in-kind donations, community support, and mini-grants from local business partners to run our programs efficiently. As we developed NEST4US, we began receiving tremendous financial support, partnerships, and networking opportunities from corporate businesses and other organizations. We believe strongly in the power of collaboration and are continually forging partnerships with other nonprofits to find new and innovative ways to help those in need.
What are some final thoughts you have for youth who want to get involved?
Amy and Ella: Don't give up. Your cause is worth fighting for.
Shreyaa and Esha: Finding a cause you're passionate about helping and then spreading awareness about it is the first step towards getting more involved in your community. According to us, EVERYONE has the power to make a difference!
Share this post