Gender Equality in Film: An Interview with Jessica Heidt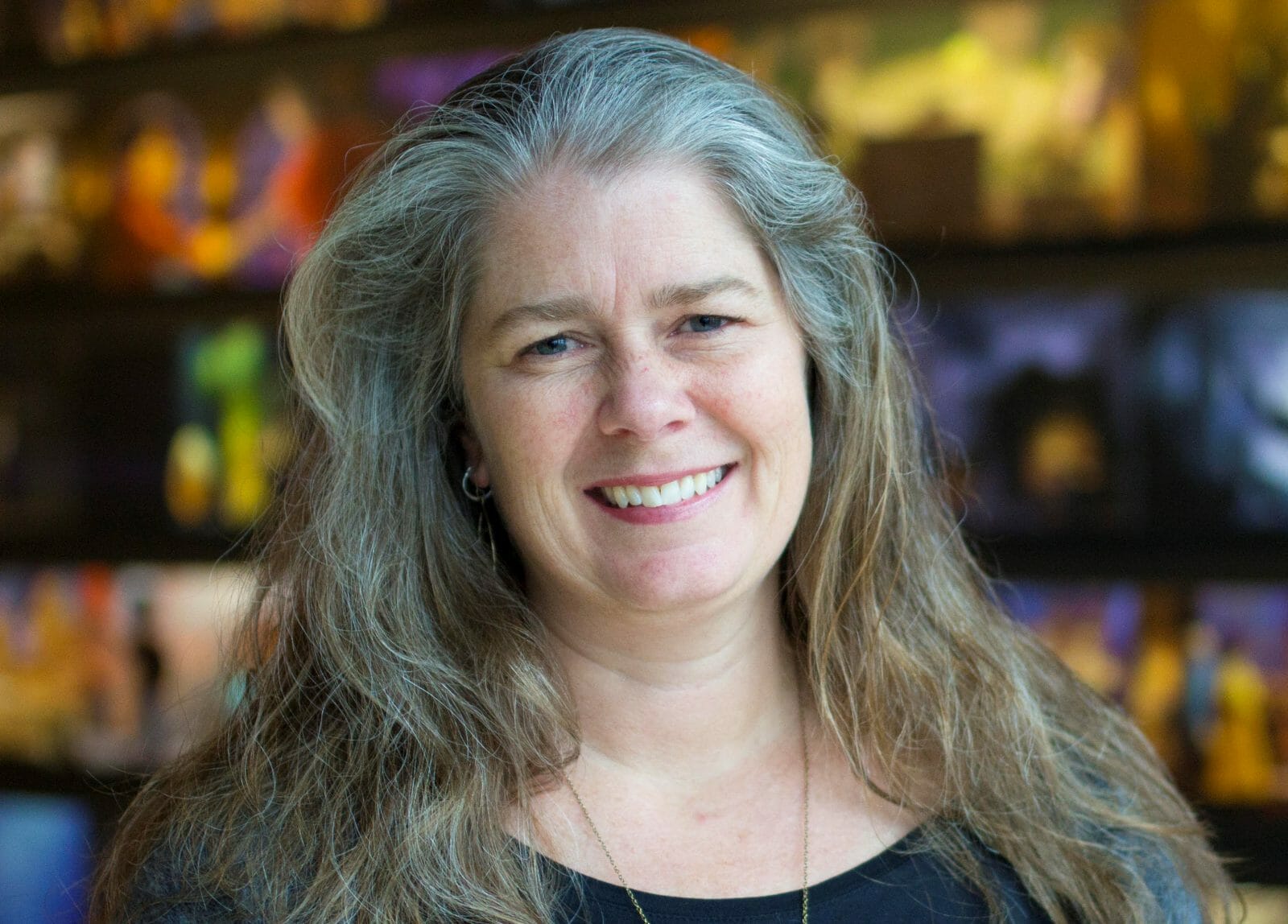 Jessica Heidt joined Pixar Animation Studios in August 2008 as a contractor in the Development department, before getting hired on full time in April 2013. Heidt has worked as a Script Supervisor on many of Pixar's feature films including "The Good Dinosaur," "Cars 3," Academy Award ® -winning feature film "Soul," and "Luca". She was the Associate Production Manager on the short "22 vs. Earth," and is working as the Sweatbox Department Manager on Pixar's film "Turning Red".  
Prior to working at Pixar, Heidt worked in theater as a producer, director, and casting director. She has also taught at the University of San Francisco, San Jose State University, American Conservatory Theater. She was also the writer/director of a short film titled "Prufrock," which was produced in 2019.   
Heidt grew up in Princeton, New Jersey, before moving to California to study film and theater at UC Santa Cruz. She currently resides in San Francisco, CA. 
Often times when we see things we don't agree with, we choose to remain silent, especially in the workplace. What motivated you to raise awareness about the gender disparity issue you identified in scripts? 
I love stories. Telling them, reading them, watching them, you name it, I love them. Working on Cars 3 I found myself saying, "I'm just not the target demographic for this film," and then one day I started to wonder why I felt so excluded. I began realizing that if I was feeling that way, then I'm sure other women and girls felt the same. So I started digging into the why of it and saw how imbalanced the representation was. It's funny, we work in a world of incredible imagination, and yet it is somehow easier to imagine a talking car than a female racecar driver.  
I want the next generation of little girls to be able to see themselves portrayed in the same complex, funny and even flawed ways that little boys get to see themselves all the time. For these girls to imagine themselves worthy of being paid attention to, and of being heard. I want these girls to feel worthy of being the heroes, the villains, the funny sidekicks and everything in between. I want them to see themselves as integral to these magical worlds: to see their own realities woven into the fabric of the stories that they love to watch and create. 
In bringing attention to this gender disparity, did you face any challenges? 
When I started, I had to be comfortable, or at least comfortable with the discomfort, being the sole voice in a room to speak up and point out these disparities. I had to navigate being perceived as the police vs someone who is trying to make a story better. 
But wrestling with the choices that we fall back on when we don't question our decisions, what I call the magnetism of the default, is one of the biggest challenges of this work. Nobody set out to exclude anyone, but animation has traditionally been a male-dominated industry and Pixar was no exception. When I began this work, we had only ever had one female feature director. Since directors draw from their personal experiences when creating their films, we were not seeing many female protagonists. These default choices are so deeply entrenched that it isn't going to change overnight and it takes an enormous amount of attention and effort to not fall back on those old habits.  
I'm happy to say that Pixar has been investing deeply in Diversity and Inclusion efforts in recent years, so many employees are now feeling empowered to speak up. It's become an essential part of all our jobs that people take pride in.  
What was the reaction of your colleagues? How did you rally allies to support the change you wanted to see? 
From very early on I had some wonderful allies. Josh Minor in our Tools department was my steadfast partner in this work. He was integral in making this process something that could scale to become a studio-wide initiative. Katherine Sarafian, Pixar's SVP of Talent, was a fierce advocate and instrumental in getting buy-in from other producers and executives. In 2016 Pixar hired Britta Wilson, who leads the Inclusion and Outreach Team and has been steadily building powerful structures to support this work and much more.   
I tried not to be judgmental about my findings, but present the data clearly and concisely and encourage discussion around it. I did this every few months – I'm told I am a bit relentless! I just kept collecting the data and adding it to my charts and then showing those to anyone who would listen. Eventually I was asked to do presentations to other teams. It was a cool way to open up the conversation and hear about the impact across the studio. 
Everyone agreed we needed change, but the challenge was in making sure those intentions translated into actions. People were afraid to have these conversations, afraid of saying the wrong thing. So part of what helped was to normalize speaking about these issues, and this is true of gender, race, sexual orientation, ability. These are hard conversations if you aren't used to them, so it helps to approach with generosity and assume people are on the same team.  
Change didn't come immediately. How did you stay committed? Were there moments along the way that kept you encouraged? 
It takes an average of five years to make one of our films, so we didn't always see results immediately. I needed to have a lot of patience and trust in the process, which doesn't come naturally for me. But I didn't feel like giving up was an option, and I trusted that in time the ideas would find purchase. Two years into the process the #MeToo movement happened and that larger cultural shift added momentum and energy to the work. Suddenly women across the world were being heard in a way they hadn't been before and were ferociously fighting for change. 
A few specific moments that kept me going: when Josh reached out and we teamed up, when I first began noticing that our films in development were quietly making real strides towards better inclusion, when I did a presentation to a team and someone brought up an issue that had been bothering her and the director said, "let's fix it" without missing a beat, and most recently, working on Soul and being witness to my and the entire studio's deep work in Inclusion, coming to fruition on that film.   
Your advocacy culminated in the development of a software tool that is now utilized to analyze gender representation in scripts to ensure greater equality. How did this accomplishment make you feel?  
Fantastic. The idea and process I began with was such a simple one: count and communicate, but it required a fair bit of time and effort. Josh and his team made the process relatively effortless. However, since the software they developed was proprietary and limited to Pixar, we also reached out to Final Draft, a screenwriting software company we work with, to encourage them to include this tracking capability in their software. In 2019 we received word that they were beta-testing this new feature and in 2020 it was released. This now allows writers around the world to have easy access to this data in their scripts, and to even add intersectionality, which is huge. I'm thrilled that these conversations are happening and awareness is growing. And I hope that it's not a fleeting moment but the start of real change, which will require continued pressure from the public, demanding that content they watch be inclusive.   
For people who may question what impact they can really make in the workplace, what advice would you give them? 
Stick to it, don't be afraid to speak up, be prepared to keep going on your own until you find your allies, and even after that. If you start to get overwhelmed by the scope of an issue, focus on your piece of it. Everyone has to find their own way to effect change, there's no singular way to do it. My style is to disrupt quietly and firmly from the inside, but that's just what works for me. There are so many incredible activists out there with powerful, loud voices making a huge and immediate impact. The most important thing is to take the risk and stand up for what you believe in.  
When this started, I was one person with an idea and an Excel spreadsheet. I found allies, I kept my head down and did the work and the momentum it's gained has been astonishing. It makes me prouder than ever to be a part of this company. I also think that the data was hard to argue with. No one could look me in the eye and say that across the industry it was fair or made sense that 73% of characters or lines spoken were male.  
Want to learn more about making an impact at work? Read the latest issue of Civic Life Today.
Share this post
---