Beyond Both/And: Achieving Deep Integration of Service and Leadership Development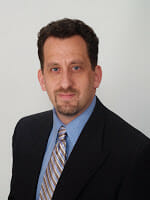 By Max Klau, Ed.D., Director of Leadership Development, City Year
Many service programs aspire to integrate a dual focus on service impact in communities and leadership development of volunteers.
It is one thing to insist that it is possible to maintain this "BOTH Service AND Leadership Development" integration, but programs without a sophisticated understanding of exactly how these two elements work together will continue to struggle.
After two decades, City Year has recently achieved breakthrough advances in the clarity and sophistication of both our service model and our leadership development model—as well as the interconnected workings of the two.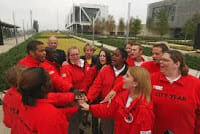 City Year's tagline is "Give a year. Change the world.", and we believe that there are two dimensions to that challenge: Changing the outer world through service, and changing the inner world of our corps members through leadership development.
We have developed a school service model—Whole School, Whole Child—that is deeply informed by research illuminating the nature of America's high school dropout crisis. That clarity and focus of that model has empowered us to dramatically improve the scale, quality, and measurement of our service impact.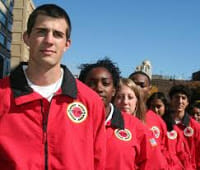 At the same time, we have developed a new leadership development model deeply informed by cutting-edge thinking and research from the field of leadership.
Called The Flame of Idealism, the model integrates a focus on civic action, civic capacity, civic identity, and culture.
It represents a breakthrough advance in the sophistication of our leadership development work, and it allows us to move beyond the simple assertion that we need to balance BOTH service AND leadership development.
With this new model, we've been to take the integration of our service and leadership development efforts to a whole new level of clarity and sophistication.
At this year's conference, we will provide an opportunity for participants to get an experiential taste of this comprehensive model.
The Idealist's Journey is City Year's leadership development curriculum designed to thoughtfully, intentionally develop the civic identity of our corps members.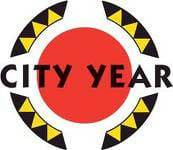 In the midst of a very demanding year of service, the Journey provides regular opportunities for our corps members to step away from service, reconnect with their deepest sense of purpose, practice the art of critical reflection, and consider the personal meaning of their service experience.
It deepens the transformational impact of a long-term service experience by ensuring that the outer work of service is integrated with the inner work of leadership development.
City Year has great clarity regarding the leadership development outcomes we aspire to achieve with the Idealist's Journey, and we have seen how this work strengthens service impact, sustains idealism, improves retention, and deepens the transformational impact of a year of service.
Intrigued?
We're thrilled to have the opportunity to present this work in New Orleans, and hope that you will join us for our session Developing Leaders Through Service: An Idealist's Journey Experiential Session on Wednesday, June 8th at 8:30 a.m. (ID: #5206).
We hope to see you there!
Share this post