Books and Beignets? Yes, Please!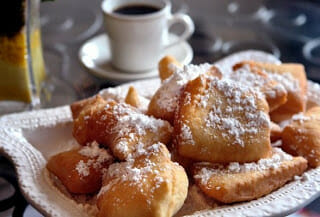 What better to pair with mouthwatering beignets than a good read?
At NCVS, five book-club style breakout sessions will offer opportunities for intimate discussions with featured authors about topics that range from jump-starting volunteerism in one's own community to providing valuable resources for active civic engagement leaders.
Be one of the first 20 book-lovers to register for each session and receive a free copy of the featured book!
SID 5707: Everyone Helps, Everyone Wins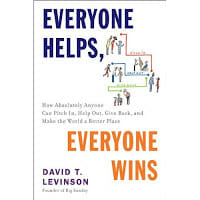 Featured Book: Everyone Helps, Everyone Wins – How Absolutely Anyone Can Pitch in, Help Out, Give Back and Make the World a Better Place
Author: David T. Levinson – Founder and Executive Director, Big Sunday
"Give back" is a message we hear everyday, but most of us have no idea where to start. Luckily, David Levinson has spent more than fifteen years matching people who want to help with causes in need. By commandering more than 50,000 volunteers every "Big Sunday," Levinson knows that everyone – no matter what their age or where they live – has something they can give to someone else. In this frank, funny and useful guide to giving back, Levinson dumps the "holier-than-thou" perception of volunteerism and gets down to the nitty gritty.
SID 5710: Leading the Way to Successful Volunteer Involvement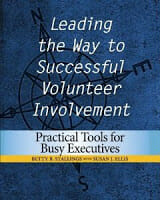 Featured Book: Leading the Way to Successful Volunteer Involvement: Practical Tools for Busy Executives
Featured Author: Betty Stallings – International Trainer, Keynote Speaker, Consultant and Author
Not a how-to book on managing volunteers, "Leading the Way" focuses on those aspects of volunteer engagement in which executive leadership is crucial, including strategic planning, policy information, staffing and evaluation. Senior administrators can hit the ground running with over 80 worksheets, checklists, idea simulators, action steps, real life examples, self-inquiry assessments and other practical how-to tools to:
Develop a philosophy statement about volunteers and make it a mantra for everyone in the org.

Integrate support for volunteers in every unit and department of organization

Ask legal counsel and risk managers the right questions about volunteers

Assess staff training needs for working with volunteers

Discover how the right volunteer can help you, the executive
SID 5709: SHIFT AND RESET: Strategies for Addressing Serious Issues in a Connected Society
Featured Book: Shift and Reset: Strategies for Supporting Causes in a Connected Society
Featured Author: Brian Reich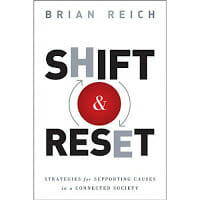 In these challenging economic times, it is more important than ever for nonprofits to focus on shaping policy, building capacity, developing talent, improving their marketing and promotion, fundraising and developing partnerships/collaboration for organizational success. "Shift and Reset" teaches the nonprofit social change/philanthropy/ cause community how to take advantage of rapidly changing technologies and new communication ecosystem that exist in our connected society.
SID 5741 Collaborative Today, Thrive Tomorrow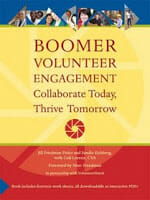 Featured Book: Boomer Volunteer Engagement – Collaborate Today, Thrive Tomorrow
Featured Author: Jill Friedman Fixler – Trainer, Facilitator, Speaker
This book presents a step-by-by step process for creating a culture in which volunteers will thrive in your organization. It explores how organizations can make changes to address the needs and engage the talents of Boomers and the generations that follow, and demonstrates how the skills, talents, and profound circles of influence of today's volunteers can grow organizational capacity beyond what staff alone can accomplish. Info, tools, and strategies help the reader understand the world of today's volunteers, assess volunteer engagement needs, create work plans and position descriptions, cultivate volunteer resources, conduct motivational assessments, interview and place volunteers, and support ongoing engagement efforts.
SID 5739: The Power of "What If?"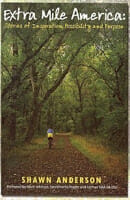 Featured Book: The Power of "What If?" …Extra Mile America: Stories of Inspiration, Possibility and Purpose
Featured Author: Shawn Anderson
Amidst a climate of difficulty, it's necessary to dream bigger, be creative and recommit to "going the extra mile." Hear empowering stories of people who took initiative, pushed forward, and created incredible change. Be inspired to remain determined in the face of challenges by asking the question, "What If?"
Share this post