Bringing MAVA to the Masses at the Points of Light Conference
Key Takeaways and Lessons Learned from the Minnesota Association for Volunteer Administration
This year, the Minnesota Association for Volunteer Administration had the unique opportunity to join forces with Points of Light as content partner for the 2019 Points of Light Conference, held in St. Paul, Minnesota. MAVA focused on what it does best — providing educational sessions for hundreds of nonprofit professionals looking for best practices in their industry. Points of Light brought its large following to Minnesota, exposing so many new people to our work, and the response was immense! Extra sessions added to meet the demands of the larger audience gave conference attendees from all over the world the chance to get their first taste of what MAVA has to offer.
Many participants were introduced for the first time to established leaders in our industry. Rob Jackson, director of Rob Jackson Consulting Ltd., and Beth Steinhorn, president of VQ Volunteer Strategies, led an inspiring educational plenary at the Nonprofit Volunteer Engagement Opening Session, focused on the far-reaching effects that can be seen when we engage and enable volunteers. Attendees watched a series of videos, collected from across the globe, featuring volunteer managers speaking to the ripple effects that volunteers have had on projects within their communities. Buzzing with ideas and new motivation, the crowd set off for two and a half days of learning and sharing best practices, conversations with colleagues and those "ah ha!" moments. Sessions on creating an environment of inclusion displayed the trend of demographic changes in the volunteer population and our need to stay on top of them. And MAVA's own Lisa Joyslin presented data collected from a recent inclusion study and the eight strategies developed in response to that information. The need for data tracking and reporting on trends grows with the industry, and MAVA is a leader in these studies.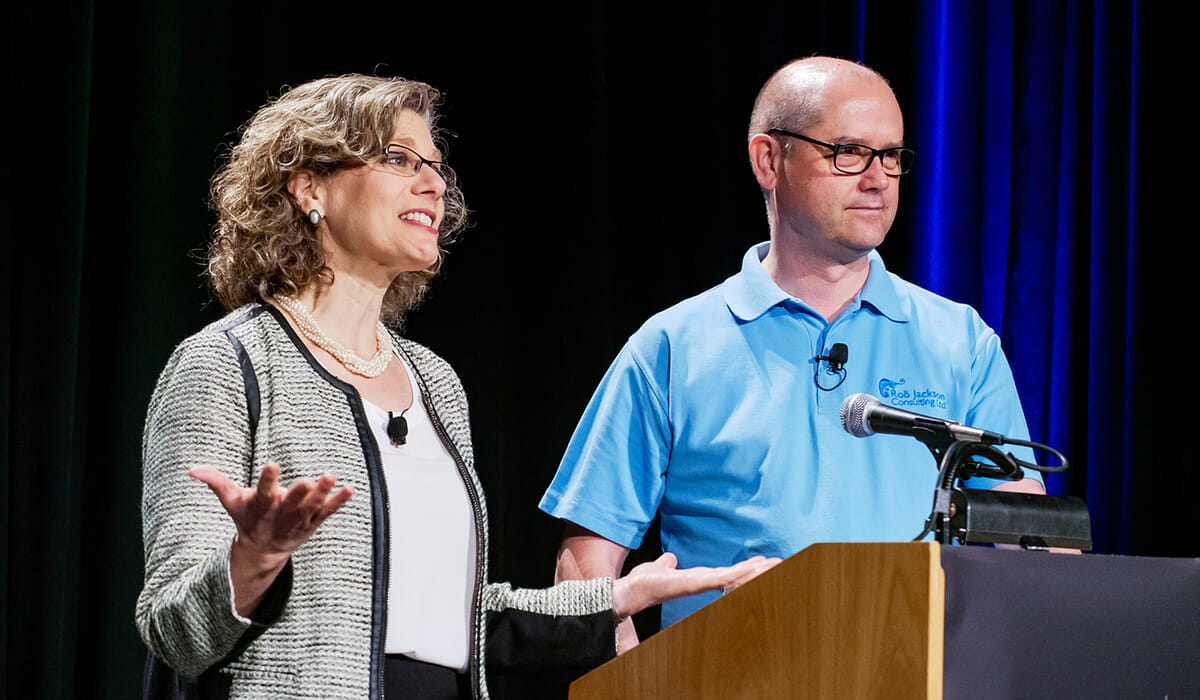 "The interactions and questions that sprang forth from the participants were energizing, and really displayed the need for continued transparency and establishment of best practices to help each other move the industry into the professionally recognized and rewarding job we know it can be," said Kristina Wilkes, manager of volunteer projects at Chicago's Museum of Science and Industry. Kristina was among the volunteers staffing the MAVA information table, which offered attendees the opportunity to learn how MAVA might benefit them — even if they're not in Minnesota.
"As a member who lives and works in Chicago, I was able to talk to the benefits that institutions receive even if they aren't within the Minnesota State lines," Kristina said. "It was empowering to share how best practices for the management of volunteers are being presented from state to state and professional to professional every week through MAVA. The foundation may lay in the Twin Cities, but the work we do is universal."
With the learning and networking that we did at this year's Points of Light Conference I know that next year's MAVA Conference, June 3-5 in Minnesota, will be another great step in supporting not just Minnesota, as the land of volunteering, but all of America.
We extend our heartfelt thanks to Points of Light for bringing the conference to Minnesota and for shining a light on MAVA, HandsOn Twin Cities and the stellar volunteer engagement work conducted in Minnesota.
The 2020 Points of Light Conference will be held June 10-12, 2020, in Washington, D.C.! Subscribe to our email newsletter, and be the first to get conference-related news and updates, including the call for proposals and early-bird registration discounts.
---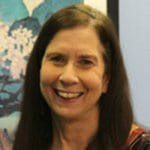 Karmit Bulman is the executive director of the Minnesota Association of Volunteer Administration. She oversees strategic planning, board development, financial management, fundraising, program development and day-to-day programming at MAVA.
Share this post