Can You Weather a Winter Storm? We'll Tell You How to Prepare
The winter storms that have punished the Northeast during the past couple of weeks have gotten many of us talking about how best to prepare for bad weather.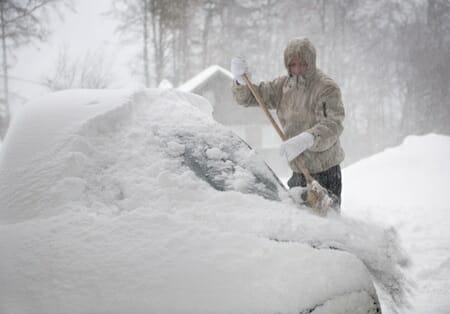 Do you know how?
Join us this Friday, Feb. 6, from noon to 1 p.m. Eastern, for #GoodandReady for Winter – an interactive chat on Twitter.
During this online discussion, you'll get safety tips and more from Good & Ready, a Points of Light program that convenes select business, nonprofit and government partners to increase the ability of individuals and communities to prepare for, respond to and recover from disasters and emergencies.
Find out how to build an emergency supply kit. Ask us about winter volunteer opportunities. Share your winter preparedness plans. What's on your mind?
To participate, follow @goodandreadyorg on Twitter and use the hash tag #GoodandReady.
If you can't join us, there are other ways to get involved. Like Good & Ready on Facebook. Take the Good & Ready pledge to get prepared at www.goodandready.org. Use Good & Ready resources to develop a family emergency plan.
We hope to see you online!
Share this post