Catch the Future of CSR at the Points of Light Conference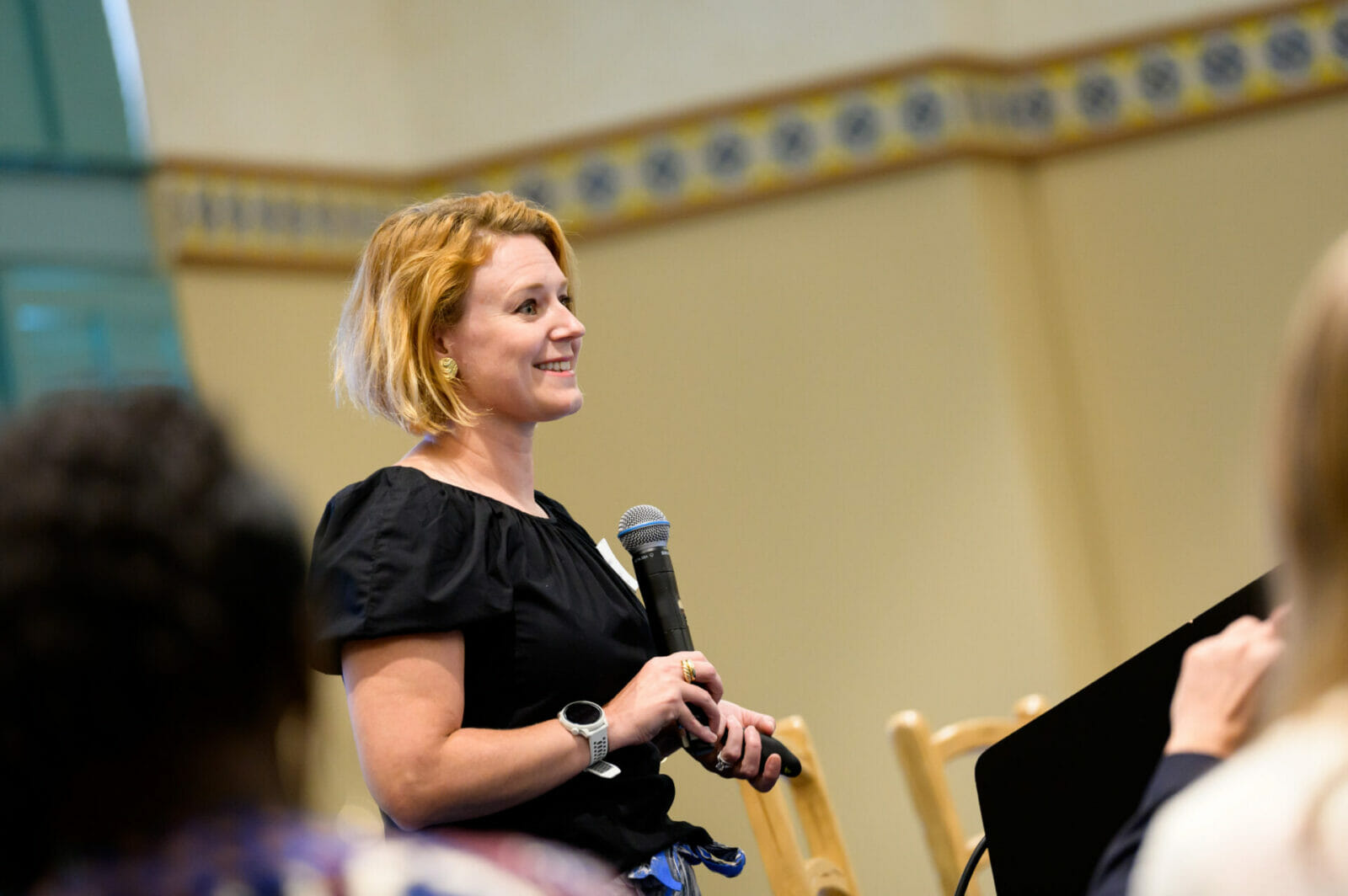 The Points of Light Conference 2023 allows professionals across the business and nonprofit/NGO sectors to join more than 1,000 of their peers for inspiration, education and networking. This powerful conference is tailored to staff and board members from nonprofits and NGOs, as well as those with corporate social impact roles at companies, and government agencies with a focus on service.
As we eagerly await the start of this year's Points of Light Conference at the Chicago Marriott Downtown Magnificent Mile, June 14–16, 2023, we're giving you a sneak peek at a few offerings, starting with our Civic Talks.
Civic Talks are conversations that bring inspiring ideas and experiences to the stage and offer deep learning and takeaways from innovative leaders. These all-conference sessions bring together a cross-section of attendees to focus on a particular social issue affecting our world.
Perspectives on Health Equity: How Hyper-local and Global Strategies Align
This session explores the complexities of health equity and connections to systemic racism and social, economic, environmental and cultural determinants of health. Attendees will learn about frameworks for collaboration that drive systemic change, hyper-local strategies and actions that advance health equity.
Building Community Equity: Disaster Preparedness, Response and Resilience
This session will explore how disasters alter realities, particularly in low-income communities, the challenges of necessarily complex multi-organizational strategies for revitalization and how a reactive versus proactive response from the public and private sectors can deter revitalization.
In addition to these conversations, conference will give a nod to CSR trends with potential areas of emerging focus.s. As businesses increasingly recognize the importance of sustainability, social impact and ethical practices, CSR is becoming an integral part of corporate strategy. If you're considering attending the Points of Light Conference 2023, or you're already registered, you can expect to hear from speakers and participate in workshops that will help equip you to answer these CSR trends, so you can leave feeling empowered and prepared for what's ahead.
1. CSR will continue to be a top priority for businesses.
According to a survey conducted by the Public Affairs Council in 2020, 87% of corporate leaders ranked CSR as a high or extremely high priority, up from 80% in the previous year. This trend is likely to continue as consumers, investors and employees increasingly demand socially responsible practices from the companies they support.
"Gen Z and millennial workers are looking for more than just a paycheck. They want to work for an employer that offers nonpartisan actions to strengthen our global communities, including their own neighborhood."

— Katy Elder, Vice President, Business Innovation
2. ESG investing will become more mainstream.
Environmental, social, and governance (ESG) investing, which focuses on companies with strong sustainability and social impact practices, has gained significant momentum in recent years. A report from the Global Sustainable Investment Alliance found that ESG assets under management reached $30.7 trillion in 2020, a 34% increase from 2018. This trend is expected to continue as investors increasingly seek out opportunities that align with their values. This also means that the need for ESG disclosure is also increasing as recently explored in CECP's 6th edition of their Investing in Society report.
3. Companies will prioritize diversity, equity and inclusion.
Recent social justice movements have brought the importance of diversity, equity, and inclusion (DEI) to the forefront. A survey conducted by Deloitte in 2020 found that 87% of companies have made DEI a priority, and 53% have established DEI targets. As the focus on DEI continues to grow, businesses will be expected to take concrete steps to promote diversity and inclusion in their hiring, promotion, and leadership practices.
Overall, the future of CSR looks bright, with businesses continuing to prioritize sustainability, social impact and ethical practices. As consumers, investors and employees increasingly demand social responsibility, companies will need to stay on top of emerging trends and adapt their strategies to meet these evolving expectations.
If you're not registered for this year's Points of Light Conference, make sure you reserve your spot soon so you can glean all the knowledge you can from fellow social impact and civic engagement leaders.
Share this post