Celebrating a Decade of Powering Volunteer Service and Accelerating Social Change
From global community days and home-builds to civic hackathons, companies have an immense power to mobilize and inspire their employees to achieve social change through service.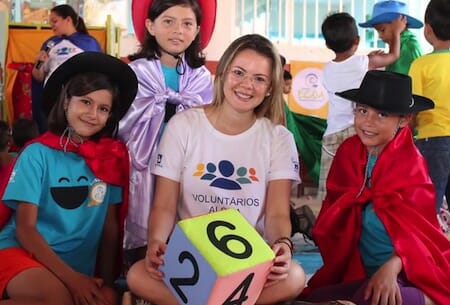 Alcoa's employee volunteers serve nearly 2,000 nonprofit organizations every year during its signature month of service.
This year, we celebrate the 10th anniversary of the Points of Light Corporate Service Council, the premier global platform for mobilizing, equipping and inspiring high-impact volunteering. For the past decade, Council members have been trailblazers in turning their bottom lines into the front lines for social change.
To celebrate this anniversary, Points of Light has collected videos that share the inspiring role that service plays in companies and communities around the world. The new video series features multiple messages from Council members reflecting on the power of volunteering.
Companies featured in the videos include Alcoa, Altria, Citi, Edelman, PepsiCo, Pfizer and Southwest. The challenges of our time – from poverty and hunger to inequality and education – are increasingly requiring large-scale and multi-sector responses. Council members are stepping up to this challenge by lending their most precious assets – their time and talent – to be transformative drivers of social change.
Service is still at the heart of the Corporate Service Council. Its learning communities and gatherings spark innovative thinking and inspire companies and employees to volunteer in ways that deliver transformative and lasting value.
Celebrate with us and visit our YouTube channel to hear about 10 amazing years of powering corporate service.
Share this post