Change Notes: AmeriCorps 'Champions of Change' Honored at White House
Friends,
Morgan Tracey knows a lot about the word "champion." She's from Champion, Ohio. She's training to be an Olympic champion in skeleton, a sledding event similar to the luge. And on Friday,
she'll be named a White House Champion of Change for her outstanding record of community service.
Tracey put in thousands of hours becoming an athletic champion – and a civic leader. She had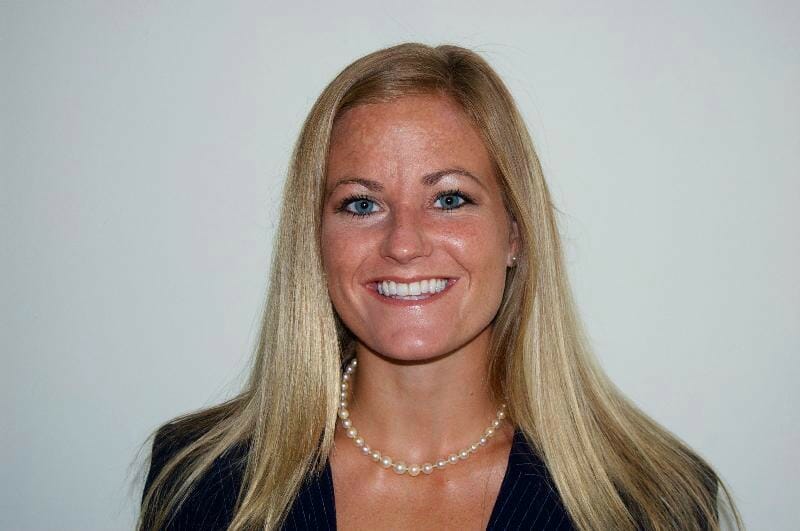 "Serving with AmeriCorps is the most important thing I've ever done," said Morgan Tracey, a White House Champion of Change. "Without it, I would never have had the courage to take the path less traveled."
coaching to perfect her sport and the national service program AmeriCorps to develop her skills in the community.
As a member of the AmeriCorps National Civilian Community Corps, she built houses for low-income families in Blythe, Calif. She restored a historic building for community use and worked with the local food bank in Astoria, Ore. She prepared tax returns in Phoenix and worked with the Boys and Girls Club in Pasadena, Calif. And she spent summers working with the U.S. Forest Service as a wildland firefighter and was a senior firefighter on the Eldorado Interagency Hotshot Crew in northern California.
Like our Olympic athletes, AmeriCorps members are the vanguard of a generation. They are doing the critical work of communities – raising graduation rates, transitioning our veterans back to civilian life and responding to disasters.
Trained in some the most of the most innovative and important organizations in our country (Teach for America, YMCA, Habitat for Humanity, City Year) and tackling the most pressing needs, AmeriCorps equips and trains the citizen leaders who will define our future.
Over the past 50 years, 250,000 Americans have served in the Peace Corps, helping improve the quality of life for people overseas. In just 18 years, three times as many – 775,000 – have served in AmeriCorps, piloted by President George H. W. Bush and designed by former President Bill Clinton to improve the quality of life back home.
Peace Corps has produced a lot of well-known alums – from University of Miami President Donna Shalala to former U.S. Senator Chris Dodd to CEO and co-founder of NetFlix Reed Hastings. AmeriCorps is poised to do the same, serving as a training ground for participants who get thousands of hours of practice in developing the muscles of citizen leadership.
A longitudinal study by the Corporation for National and Community Service found that AmeriCorps alums are more likely to enter public service careers than those who didn't serve. In fact, 60 percent of AmeriCorps alums now work in education, military service, nonprofit or public agency jobs.
AmeriCorps has created a pipeline for civic leaders like these:
Marissa Castro Mikoy's service in AmeriCorps led her to a now 14-year career in education. She's now director of operations and evaluation at the Teaching Trust, a Texas-based nonprofit that "prepares educators who want to lead change from the inside out."
Noelle Ito built a long record of service, starting with an AmeriCorps assignment at the New Community After School and Advocacy Program in Washington, D.C., then organizing special events for a host of good causes. Today, she's working for Asian Americans/Pacific Islanders in Philanthropy, helping develop 50 giving circles across the U.S. as a new way to build democratic philanthropy.
John Fetterman worked with AmeriCorps in Braddock, Penn. Four years after moving there, he became the town's mayor, winning his election by one vote. In 2009, he won a second term by a nearly three to one margin. Given Fetterman's strong focus on safety, Braddock is now in its 40th consecutive month without a homicide.
You'll likely hear more about these three and about the tens of thousands of others who have left their AmeriCorps assignments with a can-do attitude and a deep sense of responsibility to community and to others.
This week, a dozen Champions of Change – all AmeriCorps Alums – will be feted at the White House. Their service to their country will be honored. Their futures will be worth watching, their pipeline – AmeriCorps – worth preserving.
In service,
Michelle Nunn
CEO, Points of Light
P.S. You can watch the first-ever convening of AmeriCorps Alums at the White House live-streamed at Whitehouse.gov/live. You can also find my column on Huffington Post Impact. Take a minute to like it on Facebook and share it with your friends.
Share this post