Change Notes: Stepping Up to Support Veterans
Friends,
After serving nearly nine years in the Navy, Liz Perez returned to civilian life in San Diego feeling good about a new job and a fresh start. Unfortunately, she faced challenges she never saw coming.
"When you're in the military, everything you need is on base," she said. "When I left, I had no support. I didn't know where to go for things like housing or child care. I didn't realize how much is taken out of your paycheck. I had a really hard time."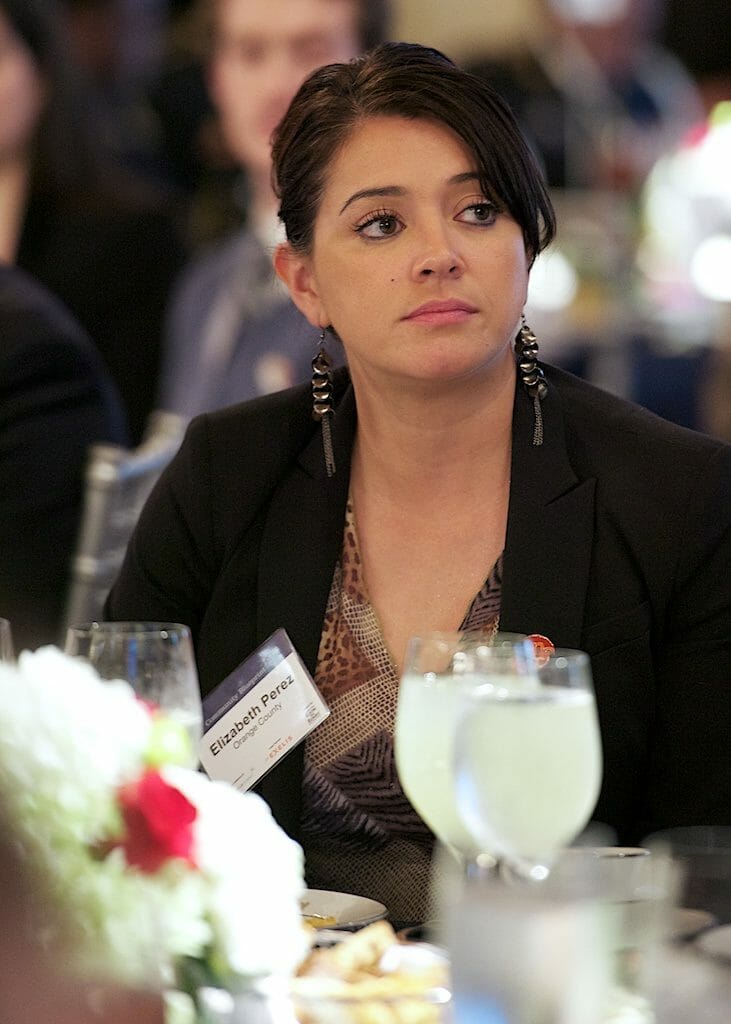 "If we all work together, we can make sure no veteran has to suffer alone," said Liz Perez.
For a short time, Perez and her young daughter found themselves homeless and relying on a local food bank to eat. Luckily, a property manager at the San Diego construction firm where she worked helped her find a place to live, and she slowly found the resources she needed to get back on her feet.
Yesterday, Points of Light hosted a luncheon at the U.S. Chamber of Commerce where Perez joined representatives ITT Exelis, the Corporation for National and Community Service (home to AmeriCorps), and more than 50 veteran and military service organizations, nonprofits and government agencies to officially launch the Community Blueprint – a huge public-private partnership to support the reintegration of returning military service members, veterans and their families.
To advance the Community Blueprint, ITT Exelis CEO and President David Melcher announced the company's five-year, $5 million investment in this Points of Light initiative, as well as a new Exelis employee volunteer program that will add the company's human resources to the effort.
Bill Basl, from the Corporation for National and Community Service, swore in 30 new AmeriCorps members – including Perez – who will lend muscle to the Community Blueprint across the country. The group will soon grow to 75 veteran leaders and change agents.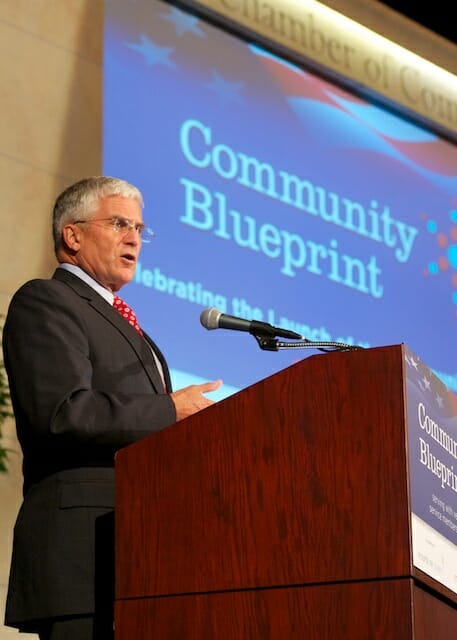 Gen. George W. Casey, former Chief of Staff of the U.S. Army, gave the keynote address, calling the Community Blueprint "the largest collaborative effort in support of the military community to date." And it will get bigger. Points of Light's goal is to expand the Community Blueprint from 20 communities today to 200 by 2014 to help meet the needs of the one million men and women who will return from service abroad in the next five years.
Liz Perez will be there to help. "I want to be able to give veterans the resources I had to find the hard way," she said.
And we at Points of Light want to do our part to make it easier for hundreds of thousands of veterans to get – and give – help, and for millions of others to pitch in. We hope to create the nation's largest pipeline of volunteer opportunities focused on meeting the needs of veterans and military families. We intend to harness our nation's sea of goodwill for our veterans and turn it into action.
You can help. To find out how, visit www.the-communityblueprint.org.
In service,

Michelle Nunn
CEO, Points of Light
Share this post