Chicago Eats on a Conference Budget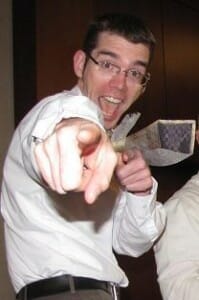 Today's post comes from Michael Nealis, Interactive Strategy Coordinator at Points of Light.
I love going to conferences. It's a great experience meeting my peers, learning from them, and sharing what I know with them. One of the hardest things for me, though, is finding out where to eat in a town I've never been to and don't know what's good and what should be avoided.
Thankfully, there's a lot of great ways to find out what's good in a city you're going to. So, how do you find out what's good in Chicago?
Scoutmob is a local deal program that's active across the country. I've used them to find places to eat in L.A., Atlanta and Washington, D.C. It's especially useful because their mobile app tells you what deals are local to your location, so you don't have to go too far out of your way to find a great deal on a place to eat. Check out Scoutmob Chicago and download their app for iPhone, Android or Blackberry!
You've probably heard of Groupon, but have you used them for when you're going to a new city? It's a great way to save a few bucks on a meal. The Groupon mobile app lets you know what deals are near you, too! Buying the groupon through the app is easy and the app helps you manage the groupons you've managed. No more printing out the groupon and losing it. Don't miss their Chicago food and drink deals.
Yelp is an old standby for restaurant reviews, but their mobile app can be great for helping you to find a restaurant nearby with the type of food you're looking for and the price range you're looking for. I'm a big fan of the Monocle, you really need to check it out!
Yelp's Monocle
If you're looking for some great restaurant reviews, check out Serious Eats Chicago. It's a great place to discover some Chicago restaurants; both mainstream and off the beaten path. And if the reviews aren't enough to get you interested in trying out a meal, the pictures are awesome. Seriously, check this out and tell me you don't want to eat it.
Don't forget Chicago's food trucks! Check out our post about some of the city's food trucks, and reach out to them on Facebook and Twitter, they might just swing by McCormick place and share something tasty!
Share this post