Congressman Todd Platts Honors President George H. W. Bush in a Tribute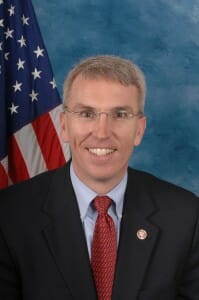 Today's guest post is written by Congressman Todd Platts, who represents the 19th District of Pennsylvania. Sworn in as a member of the House of Representatives in January 2001, Congressman Platts serves the residents of Adams, Cumberland, and York Counties. He has written a Tribute to President George H. W. Bush leading into our Points of Light Institute Tribute event on March 21st in D.C. celebrating his extraordinary life of service.
I am delighted to join with many of my fellow Americans to honor a true leader in national service – President George Herbert Walker Bush.  As many of us may remember, on January 20, 1989, President Bush gave his Inaugural Address on the steps of the United States Capitol and pledged to lead America in a way that was a "force for good."
Long before he addressed the nation that day, President Bush was living out those words.  He exemplified bravery as a young pilot in the Navy – a service that nearly cost him his life during World War II.  He continued his commitment to service, first as a member of the House of Representatives and later in positions including Ambassador to the United Nations, Chief of the United States Liaison's Office in the People's Republic of China, Director of the Central Intelligence Agency, Vice President and – ultimately – President of the United States of America. In each of these capacities, President Bush epitomized what it means to be an American by contributing his strengths where and when his nation needed it the most.  President Bush continues to lead America in service through his humanitarian efforts in partnership with President Clinton.
President Bush's service has impacted generations of people worldwide. His spirit of national service continues to inspire our nation not only through the lives he has touched, but through the example he has lived.  As America continues to address challenges both domestically and abroad, it is with sincere gratitude and admiration that we honor President Bush's historic leadership and outstanding record of selfless service to others.
Share this post