Daily Point of Light #4476 Gianni Lopergolo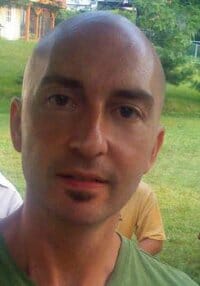 Turning common objects into magic – that was Gianni Lopergolo's gift. Using only a bit of grass, a piece of broken asphalt, or a trinket from his desk, Gianni could transform a simple photo of a toy into a Hollywood shot worthy of an action thriller. All his colleagues at Hasbro looked forward to what he and his camera would create next.
When Gianni was diagnosed at the age of 37 with Amyotrophic Lateral Sclerosis (ALS) his Hasbro colleagues set out to make a meaningful difference for his family and for other sufferers of this incurable disease.
With the support of Hasbro, they have created a foundation in his name, hosted a fundraising concert that raised more than $15,000, created a fundraising walk that raised $10,000 in 2010, and published a collection of his photography. The proceeds from the book help support the Rhode Island chapter of the National ALS Association and the Lopergolo Foundation, which benefits Gianni's two young sons.
Click here for Gianni's book.
Unfortunately Gianni lost his battle to ALS in January 2011. This passionate and dedicated group of friends and colleagues has created significant lasting impact for the ALS association and for the family of a treasured colleague.
Share this post