Disaster Management at NCVS!
This year at NCVS, session content is organized across a series of issue areas so that attendees can tailor their schedules to meet their learning and networking needs.
Check out all the sessions associated with…
Public Participation in the Wake of Disaster
Monday, June 6, 2011 1:00 PM – 2:30 PM
Session ID: 5048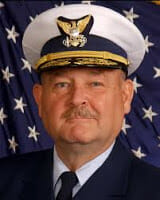 Join us for a discussion framed by Admiral Thad Allen on the importance of public participation in the wake of disaster.
Admiral Allen will discuss his experience in being the U.S. Coast Guard Commander during Hurricane Katrina and the 2010 Gulf Oil Spill.
The other participants will build on this discussion to discuss the importance on acting now to build resilient communities across the country.
Listen to a panel of experts discuss the importance of public participation and the progress volunteers and non-profits have made in diminishing the effects of disasters.
Hazard reduction policies and practices should be integrated into the mainstream of community activities throughout the country – hear about successful programs, the role of the government, state agencies and non profits and explore new ways to implement decades of research.
Speakers: Karen Baker, Mark Askey, Ky Luu, Joshua Dubois, Admiral Thad Allen
Twitter Hashtag: #NCVS5048
Building Local Sustainability and Community Resilience through Global Collaboration and Engagement
Tuesday, June 7, 2011 8:30 AM – 10:00 AM
Session ID: 5242
This session will highlight the importance of enhancing local NGO's and affected communities' capacity through public/private partnerships to increase community resilience.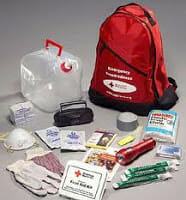 These partnerships will enhance the local capacity to mitigate against, prepare for, respond to and recover from disasters in an international setting.
In addition, this session will discuss real-life challenges and opportunities related to humanitarian aid and how it impacts community resilience.
The panelists will also provide practical examples of program design and how, when efficiently implemented, can enhance local resilience and develop sustainable practices in affected populations and local organizations.
Speakers: Ed Martinez, Shannon Strother, Richard Brubaker, Twitter Hashtag: #NCVS5242
The Role of Cause Marketing and Social Media in Disaster Response and Recovery
Tuesday, June 7, 2011 8:30 AM – 10:00 AM
Session ID: 5087
This session will explore tangible ways non profits can utilize Cause Marketing and Social media to raise funds and awareness for their organizations in times of disaster.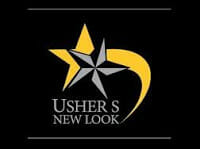 Ebay and Usher's New Look will discuss their experiences, successes and lesson learned to maximize opportunities to integrate social media and cause marketing in fundraising campaigns.
A portion of this session will be led by the Youth who are a part of Usher's New Look program.
Come learn how to maximize your organization's potential!
Speakers: Lisa Marvin, Gavin McGuire, Doug Plank. Twitter Hashtag: #NCVS5087

FILM SCREENING: New York Says Thank You
Tuesday, June 7, 2011 12:00 PM – 2:00 PM
Session ID: 5715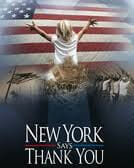 New York Says Thank You is an epic story following the journey of New Yorkers whose lives were touched by September 11 as they travel the country helping communities rebuild after disasters.
Along the way, they face their emotions and ultimately triumph over tragedy through an idea that evolved from a five-year-old New York City boy.
Twitter Hashtag: #NCVS5715
A New Model for Post Disaster Rebuilding
Tuesday, June 7, 2011 1:30 PM – 5:30 PM
Session ID: 5291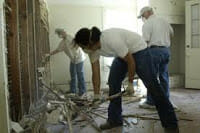 Come and visit this innovative and award winning model for post disaster recovery that offers four direct service programs to residents and neighborhoods still struggling to recover from the devastation caused by Katrina.
Speaker: Liz McCartney. Twitter Hashtag: #NCVS5291
Rebuilding Lives in post-Katrina
Tuesday, June 7, 2011 1:30 PM – 5:30 PM
Session ID: 5129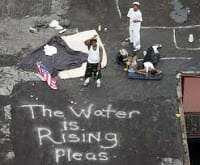 Venture just outside of New Orleans to historical St Bernard Parish, totally flooded by Hurricane Katrina and now facing the economic crisis resulting from the Gulf Oil Spill.
Hear volunteers, residents, and leaders tell their story of rebuilding.
Speaker: RM Iray Nabatoff. Twitter Hashtag: #NCVS5129
Neighborhood Center Critical Hub for Disaster Recovery
Tuesday, June 7, 2011 4:00 PM – 5:30 PM
Session ID: 5126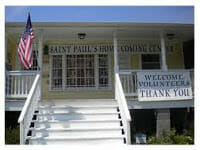 Join us in learning about the St. Paul's Homecoming Center which is a center for neighborhood recovery.
This presentation will show the critical value of a "neighborhood based" recovery center. We will walk through the history of the center and how St. Paul's Homecoming Center is not only operating as a recovery center but is also transitioning to address the future needs of neighborhood sustainability through new programs.
Speaker: Connie Uddo. Twitter Hashtag: #NCVS5126
No, you cannot wash a pelican: Lessons from the BP Oil Spill
Tuesday, June 7, 2011 4:00 PM – 5:30 PM
Session ID: 5065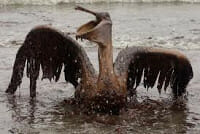 Imagine a disaster where 25,000 volunteers wanted to clean birds and remove oil from beaches, when what was really needed was their support to social service agencies in assisting in the economic impacts of the oil spill.
This was the reality of the BP Oil Spill: an unparalleled disaster requiring an unprecedented multi-disciplinary response.
Learn from three Gulf Coast State Commission executive directors how the Gulf Coast worked collaboratively to strengthen intergovernmental relationships, work with conservation groups and effectively message to over 25,000 spontaneous volunteers.
Join us for strategic, creative and practical ideas from the lessons of the Oil Spill.
Speakers: Janet Pace, Sydney Hoffman, Wendy Spencer. Twitter Hashtag: #NCVS5065

Disaster Response & Recover: It takes a Whole Community
Wednesday, June 8, 2011 8:30 AM – 10:00 AM
Session ID: 5209
National VOAD and FLASH have partnered to jump start the Get Affliated phase of 2011 Great Hurricane Blowout.

With this phase people learn how to find an organization in their community and how to get affiliated before a disaster strikes. This phase also emphasizes the importance of affiliation before a disaster strikes.
Speakers: James McGowan, Trenise Lyons, Kaite Oldaker. Twitter Hashtag: #voad

Streamline Your Community Emergency Response Team (CERT) Program
Wednesday, June 8, 2011 10:30 AM – 12:00 PM
Session ID: 5073
This workshop will provide innovative ways to market, strengthen and streamline your Community Emergency Response Team (CERT) Program by leveraging volunteers, internal programs and external agencies.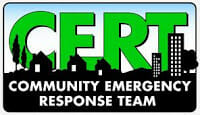 The following resources will be discussed: strengthening your program internally, maximizing your volunteer base with little or no funding, and utilizing using social media to promote your program.
Speakers: Breanna Medina. Twitter Hashtag: #CERT
Share this post