PARADE Magazine All-America High School Service Team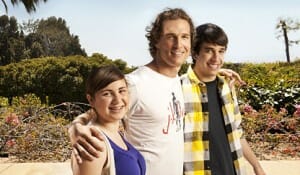 Matthew McConaughey with 2010 Service Team Winners: Jessica Markowitz and David Sanchez
Are there high school students in your community that are making a big difference?
Then nominate them here before May 31st!
PARADE magazine is teaming up with generationOn to find this year's All-America High School Service Team! This is the service teams second year in existence and it will consist of outstanding high school students who've made a significant contribution to their communities through health, education, the environment, economics or human rights.
All nominees are appreciated and are winners in the sense that they are helping people and making a difference. The top 50 finalists, 10 per issue category, will receive certificates. The top 15 (3 per issue category), will receive a two-day paid trip to Washington, D.C. to receive their award and special recognition.
2011 winners will be announced in PARADE Magazine on August 14.
Click here to learn more about the 2010 winners!
Click here to nominate a student today!!
Share this post