Reserve Your Seat Now for the Closing General Session
The entire Gulf region has become a laboratory for social innovation in areas reaching far beyond disaster recovery.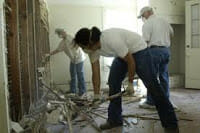 Since 2005, millions of volunteers have helped address educational challenges, economic development issues and government leadership in New Orleans. And the region keenly understands the importance of volunteering and service to strengthen community bonds and take sustained action.
Now, more than ever, people are at the heart of community change and must champion efforts in their communities to solve problems.
Our 2011 National Conference theme, "Champions of Service," recognizes that everyone can be a champion in their community by mobilizing the energy, ingenuity and compassion of citizens to lead the way for a better future.
The closing general session, "New Orleans – and a Nation – Say Thank You," will honor the individuals, organizations and programs that are proving that service solves problems.
Make sure you're registered for the Closing Session at NCVS – you won't want to miss it!
As we conclude our time together in New Orleans, we will continue our exploration of its culture and celebrate Champions of Service from around the globe.
You'll hear stories from both local change-makers and transformers from around the country of the power of service.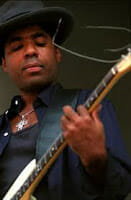 To compliment the themes of celebration, entertainment and inspiration, we have a stellar line-up of performances including legendary Rock and Roll Hall of Fame inductee Percy Sledge; Grammy-Award Winning musician Chris Thomas King; actor and activist Rosario Dawson and appearances by nationally recognized actors, chefs and media personalities; all hosted by comedian John Oliver from "The Daily Show with Jon Stewart."
We'll leave the 2011 NCVS inspired, equipped for greater impact and mobilized by new tools and resources.
This session will conclude with the announcement of the location of the 2012 National Conference on Volunteering and Service.
Preregister for the closing general session: New Orleans – and a Nation – Say Thank You (Session ID: 5670) until May 25.
Share this post