Get Good & Ready for a Disaster
September is National Preparedness Month – it's a great time to make sure you and your family know what to do in the event of an emergency. Whether it's an earthquake, severe weather, or a flu pandemic, it's important to have a plan for how to respond when disaster strikes.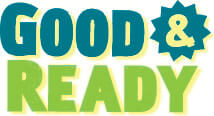 We are trying to make it easier for everyone to get prepared for an emergency with our Good & Ready campaign. In partnership with Ready.gov, American Red Cross and the Federal Alliance for Safe Homes, we're preparing individuals, families and communities for emergencies and offering training and resources on how to recover after an emergency.
While we know an ounce of prevention is worth a pound of cure, we're sweetening the pot just a little bit. When you make a pledge to get Good & Ready and report back on it, you'll be entered to win a $500 gift card from Target that you can use to help get prepared for an emergency or donate to your favorite nonprofit!
You can take the Good & Ready quiz to find out how much you know about emergency preparedness, too! When you take the quiz, you'll be entered in a quiz to win a ReadyBox to use as part of your home emergency preparedness kit.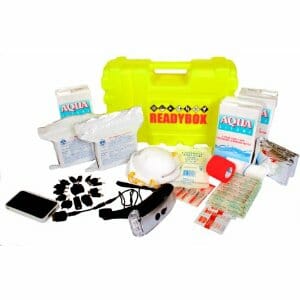 There's a great opportunity to bring community members together and get trained coming up soon, too. The Resilient Response Community Engagement Exercise series is designed to provide individuals an opportunity to bring neighborhood residents together to work through the various preparedness actions and response activities. On September 25, the exercise deals with community response to a flood.
Taking part in the exercise is another great way you can get a chance to win a $500 gift card from Target. All you need to do is tell us about your experience with the exercise and you'll be entered!
Don't delay, make a pledge to get Good & Ready today! The contest ends Nov. 2.
What are you doing to get Good & Ready for an emergency? Let us know in the comments!
Share this post