Got Skills? Here's How to Use Them to Help Others
If you've got professional skills you can share to help people in your community, pro bono volunteering may be for you.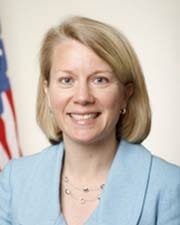 Investor's Business Daily recently highlighted the practice by telling the story of Rebecca Fayed, associate general counsel and privacy officer at the Washington, D.C.-based Advisory Board Company, a consulting firm. The company offers its employees 10 hours of paid time a month to volunteer at local nonprofits.
Reporter Amy Alexander writes: "Fayed sharpened her planning smarts while doing pro bono work at Wonders Child Care, a nonprofit day care serving D.C. and Maryland. She crunched a corporate vision statement for Wonders. She studied the kiddie care competition. She floated ideas for new offerings. Then she joined the tots as they played with water."
Alexander quotes Jackie Norris, the head of the Points of Light Corporate Institute, who explains why pro bono volunteering benefits employees and companies alike: "Norris tells about designers who volunteered at a disability association, then returned to work and cranked out a revolutionary refrigerator. `Their whole design was different,' she said. `They asked questions like: If you are in a wheelchair, can you access the ice maker?'"
For tips on "how you can leverage good works at your firm," read the Investor's Business Daily article here.
Interested in having your company pledge pro bono service to make life better for others in your community? Check out A Billion + Change, a national campaign managed by Points of Light that is inspiring the largest commitment of pro bono service in history.
And if you have your own great example of pro bono volunteering, tell us your story at [email protected].
Share this post