HandsOn Suburban Chicago and HandsOn Tokyo Shape the Future by Impacting Youth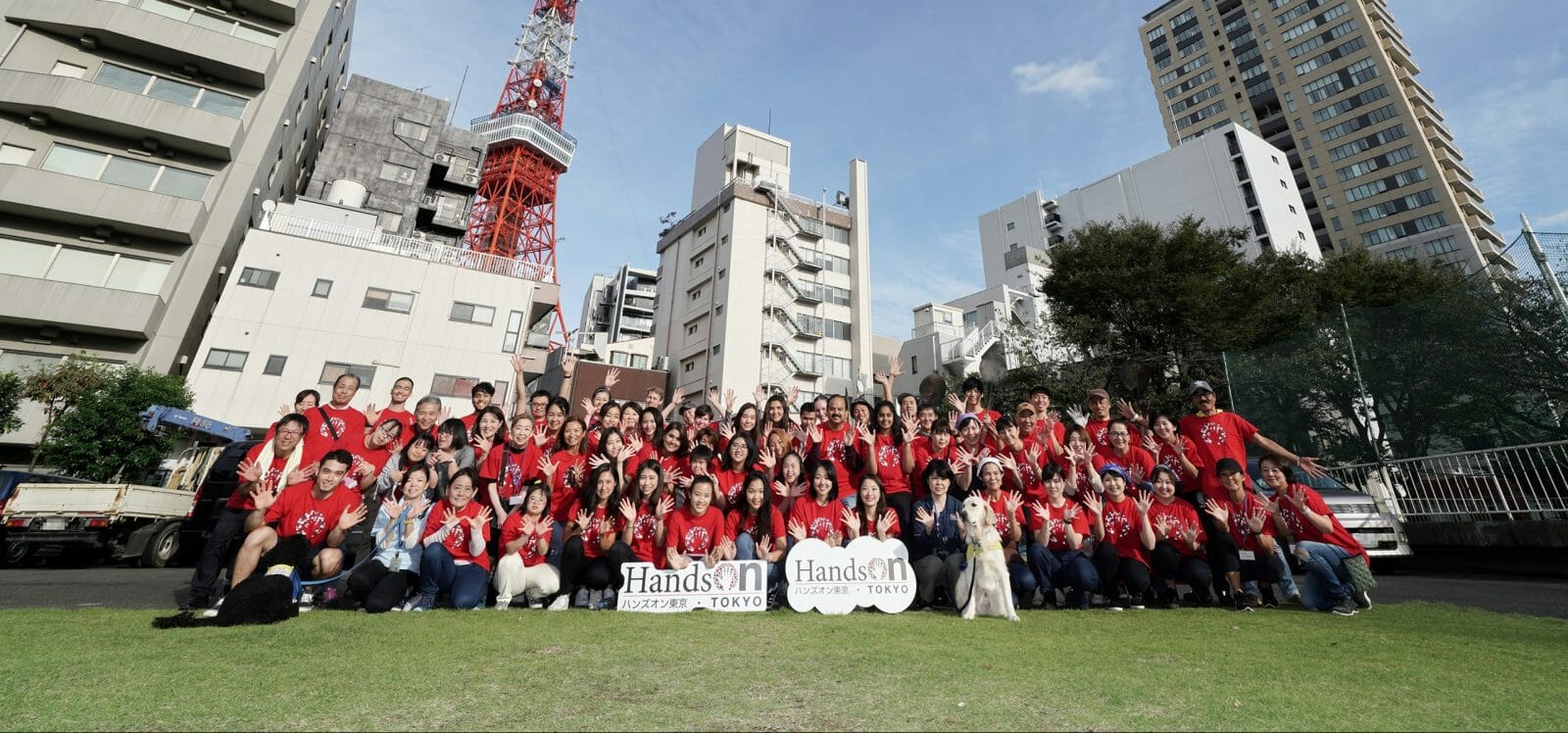 If you want to see some of the biggest and most challenging issues facing the United States today, look no further than the classroom. The education system in America is a microcosm of today's most pressing national and global concerns — including discrimination, violence, and income inequality. 
And while the effects of these hot-button issues can be witnessed acutely at the classroom level, this is also the environment where some of the greatest impacts can be made. Educators reach future generations at their most impressionable ages and have the ability to positively influence them in ways that can last a lifetime.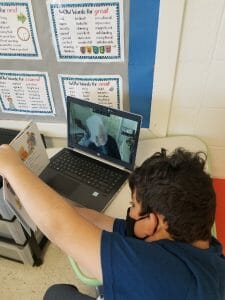 That's certainly the goal of those involved with HandsOn Suburban Chicago, a Points of Light Global Network affiliate and nonprofit dedicated to improving the quality of life in its surrounding communities.
By connecting people to enriching volunteer experiences, HandsOn Suburban Chicago engages more than 5,000 individuals annually in service. The organization harnesses the power of volunteerism to enable vulnerable populations to age in their homes and improve the socialization and well-being of seniors. But a large part of their mission is a focus on the education system in northern DuPage and northern Cook Counties, IL. 
Chris Swope Cholewa, executive director, and Jess Park, director of School Programs, oversee initiatives that benefit low-income, first-generation students of color — many of whom are limited English proficient and require special education services to bolster their academic, emotional, and social development. 
"In 2017, 42% percent of the middle school students that HandsOn Suburban Chicago served achieved satisfactory grades," they said. "That percentage, which has been steadily climbing over the years, reached 94% last school year. In SY 2019-20, 99% of middle school students also demonstrated satisfactory school attendance and 94% met Illinois Social and Emotional Learning standards."
These soaring improvements are due in part to HandsOn Suburban Chicago's school programs like CHiL Afterschool Tutoring, founded in 2010 with Community Consolidated School District 21. CHiL is an evidence-based afterschool program designed to prevent gang recruitment and offer homework assistance and social and emotional learning activities to high-needs middle school students in Wheeling Township. 
"CHiL helps students like Brian — a low-income, English language learner in grade 7," Chris and Jess shared. "The language barrier he frequently encountered at school chipped away not only at his performance but also his self-esteem." 
After completing a year of CHiL, Brian's teacher sent this email: "Huge improvement in grades, confidence and participation in class for Brian, he received an A- in math for T2 (second trimester) and was so proud of himself! Thank you for all you do and all your efforts with this program!"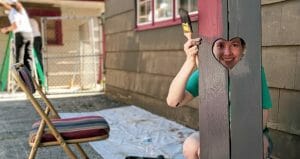 HandsOn Suburban Chicago's volunteer-based school programs prepare more than 1,000 high-needs youth annually to succeed both in and out of the classroom. In 2015, the nonprofit launched Lunch Buddies, which provides in-school tutoring and mentoring for low-income elementary school students in Des Plaines, Elk Grove Village, Palatine, and Mount Prospect. 
The organization also engages area middle schools and high schools in a variety of service learning opportunities that include academic lessons, hands-on projects, and days of service in the community. For instance, the Community Paint-a-thon is a partnership between HandsOn Suburban Chicago, Catholic Charities and Habitat for Humanity of Northern Fox Valley. Since 1988, the Paint-a-thon has painted over 850 homes for seniors, veterans, and individuals with disabilities. 
Meanwhile, HandsOn Tokyo has been hard at work providing meaningful bilingual volunteer opportunities to foster volunteerism and develop leaders to serve the needs of their community. The nonprofit equips individuals, companies and community partners with volunteer opportunities, it also inspires and mobilizes youth to take action through community service, encouraging them to become future leaders.
While HandsOn Tokyo serves many populations in Japan — including the elderly, those with special needs and communities impacted by natural disasters — one of their primary focus areas is delivering interactive and educational activities to help underprivileged children in children's homes to gain important life skills.
The children living in these homes come from complicated backgrounds, often experiencing domestic violence or poverty, and are usually suffering from social withdrawal. They're often not very expressive or active and are used to having external support from volunteers. HandsOn Tokyo gives these children an opportunity to volunteer themselves, experiencing the impact that comes with supporting others. 
This helps build crucial self confidence in the children from a young age. Motoko Kawaguchi, executive director at HandsOn Tokyo, shared a touching story about a high school girl who participated in a Tohoku volunteering trip. She was known to be socially withdrawn and seldomly expressed her emotions or ambition for the future. 
"During the trip, she discovered that she really enjoyed farming and being in nature," Motoko shared. "Later she sought an internship on a farm, and has also become more expressive and outgoing."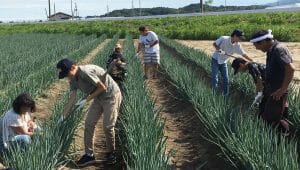 Almost all of the children who reported back after this trip said they felt a sense of  accomplishment and pride in being "appreciated by others." Many want to volunteer again and have encouraged others in their group homes to volunteer in the future. These volunteer trips are also an important opportunity for the children's caretakers to better understand each child's fullest potential. 
HandsOn Tokyo has done outstanding work over the past several years, impacting the lives of 19,867 recipients in 2019 and 16,222 lives in 2020, even amidst the COVID-19 pandemic when the nonprofit was forced to shut down in-person volunteering.
Motoko encourages those considering volunteering to jump in without hesitation. "If there's any particular cause or group that works with the issues that you feel strongly about, without a second thought try volunteering with them," he said. "You will not only make an impact in the community but it is very likely that you'll benefit even more in return."
"Volunteering is the 'engaged' component of a civically engaged life. By investing time and labor into improving the quality of life in a community, volunteers acknowledge that the well-being of every individual is integral to the well-being of society as a whole," said Jess Park of HandsOn Suburban Chicago. "Volunteerism thus begets a more complete understanding of how social issues arose, the role social institutions play, the responsibilities of citizenship and what it takes to inspire change."
Connect with HandsOn Suburban Chicago on Facebook, Twitter, and YouTube.
Connect with HandsOn Tokyo on Facebook, LinkedIn, Twitter, YouTube, and Instagram.
Share this post