Here's How Your Kids Can Spread Joy This Holiday Season
While many lucky children and their families think of the holidays as a warm, happy time, countless others are instead struggling with illness, poverty or other challenges.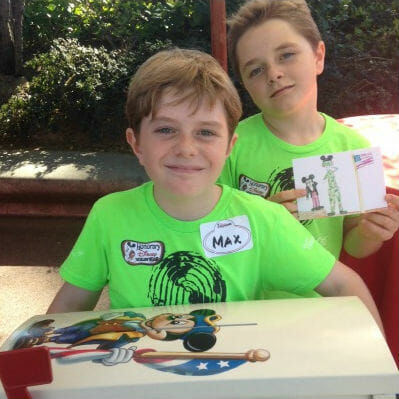 Max Page, center, is joining the Joy Maker Challenge.
Your kids can help brighten the holidays for others through the generationOn Joy Maker Challenge, which engages youth in volunteer service. During the challenge – which runs through Dec. 23 – Hasbro will donate a toy or game to Toys for Tots for every child or teen who signs up and volunteers, up to $1 million worth.
Eleven-year-old Max Page, known for his role as mini Darth Vader in a Volkswagen Super Bowl ad, is one of generationOn's 57 Joy Maker Challenge ambassadors this year. Each ambassador, selected through a competitive application process, has received 100 to 500 Hasbro toys and games to donate locally as part of a service project he or she will hold during the Joy Maker Challenge.
Max has big plans for his share. He's selected 10 families to pick out 10 toys each during a toy distribution event he's hosting at his home, with his family and best friend. Each family will have the chance to pick a local organization with which to share the toys. Max's goal is to make sure the toys don't all end up in one place; he wants to spread the joy to those who need it most.
Max knows how much it means to be on the receiving end of kindness. Born with a congenital heart defect, he underwent open heart surgery at age 7 at Children's Hospital Los Angeles and has received treatment ever since, including two surgeries this past summer.
"I've been in that place when others reached out and helped me before," Max says. "I loved it so, so much that I wanted to know how I could do the same for others."
Encourage your kids to join Max and hundreds of thousands of kids across the country for the Joy Maker Challenge.
Those who share their stories on generationOn.org/joymaker have a chance to win grants to continue their service, including a $1,000 grand prize or one of 20 $250 grants. Throughout the campaign, one participant will be selected each week to receive a pack of 10 Hasbro toys to donate in their community, like Max. Youth can also share their stories of service on social media using the hashtag #JoyMaker.
How will your kids spread joy?
Share this post