Hey Sugarland Fans – Here's Something for You
Kristian Bush – Grammy Award-winning singer, songwriter, producer and one-half of the platinum-selling country duo Sugarland – will be among the featured speakers at Points of Light's Conference on Volunteering and Service, June 16 -18 in Atlanta.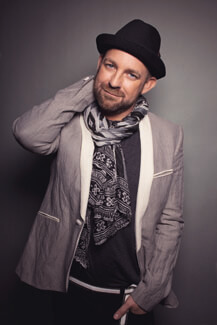 Currently on the road with his 2014 Put Your Soul in It Tour, Bush returns to his hometown of Atlanta for an exclusive appearance at Conference's closing session. A passionate advocate for the power each of us has to change the world, Bush strongly supports music education in schools, in collaboration with organizations like the Recording Academy's Grammy U. He also partners with Global Citizen, a website and app that revolves around a simple premise: that every person can play a role in realizing the end of extreme poverty by 2030.
Bush founded Sugarland in 2002; in 2004, he and singer Jennifer Nettles exploded onto the music scene. They have sold more than 22 million albums worldwide, achieved five No. 1 singles and won numerous awards, including trophies from the Grammys, AMAs, ACM Awards, CMT Music Awards and CMA Awards. In October of 2012, they were inducted into the Georgia Music Hall of Fame. Bush is a graduate of Emory University in Atlanta.
Join Kristian Bush, Chelsea Clinton, Tyler Perry, Presidential Medal of Freedom honoree the Rev. Dr. C.T. Vivian and nearly 5,000 other change-makers at Conference this year. Take a look at this year's featured speakers and sessions and make sure you register soon – early bird rates end April 25!
Share this post