Honor Service on 9/11 by Hosting a Volunteer Service Project
Sept. 11 marks a day to commemorate tragedy and triumph, recognize heroism and sacrifice, and inspire volunteer service that makes a difference in communities.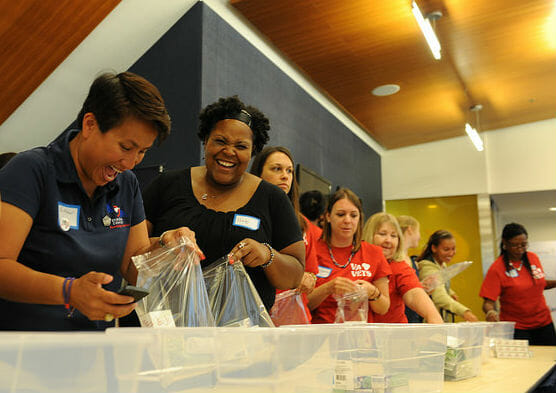 Volunteers share a lighthearted moment while assembling hygiene kits during last year's 9/11 Day of Service.
This year, Points of Light's Military Initiatives is inviting organizations to join a national service movement in cities across the country by hosting "Honoring Service" projects on the 9/11 Day of Service and Remembrance. To support this effort, Points of Light will provide mini-grants of $1,500 – $4,000 to 20 organizations.
Applications must be submitted by Aug. 6 at 8 p.m. Eastern to [email protected]. For more information, review the project overview, FAQ and host site application here.
Share this post