How Will You Make A Difference on Make a Difference Day?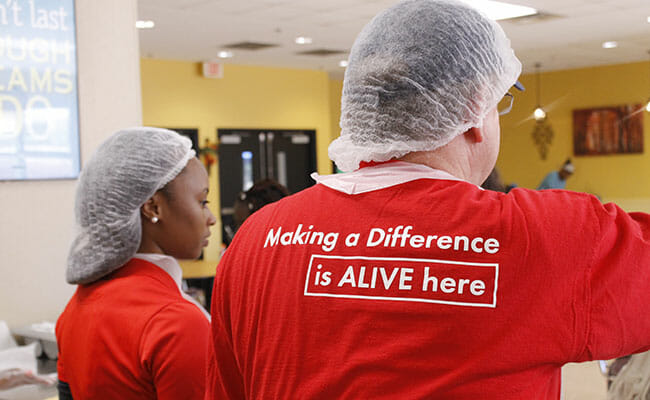 Coming together to make a difference is a great way to not only improve your community, but deepen ties to your neighbors and have fun working together to do good! Join tens of thousands of volunteers across the country on Saturday, Oct. 28, to unite with common mission – to improve the lives of others through community-driven service projects.
Now in its 26th year, Make A Difference Day shows that anyone, no matter their age or background, can take action that improves their community. Big or small, every project makes a difference.
Plan a Project
Have a great idea for making a difference in your community? Planning a service project for Make A Difference Day gives you the chance to be a leader in your community, and bring others together to do good. All the tools you need to plan a perfect project are available on the Make A Difference Day website, including a marketing guide with project planning tips, volunteer leader guide, a volunteer social media toolkit, tips for working with youth, and much more!
And, project leaders who register a project will be eligible for the Make A Difference Day Awards – 14 winners each receive a $10,000 grant to donate to the charity served by their Make A Difference Day project! All submitted projects will be reviewed after Make A Difference Day, with awards given in the spring of 2018.
Not ready to start your own project? Use the ZIP code search on the Make A Difference Day website to find thousands of projects, and choose one that inspires you!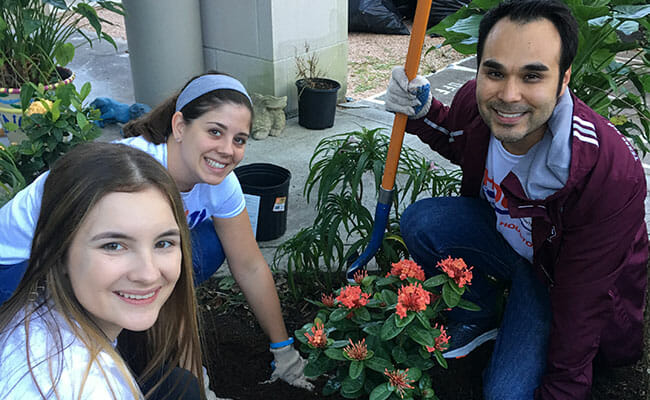 Need Inspiration?
Each year, TEGNA recognizes 14 outstanding leaders of Make A Difference Day projects, awarding $140,000 in grants to be donated to the charities served by the winning projects. Here are a few of last year's honorees:
12-year-old Maggie Leach started "Operation Share the Load" to lighten the load for families who can't afford to regularly clean their clothes. On Make A Difference Day 2016, she collected 81 rolls of quarters, a total of $810, and 21 baskets of laundry supplies for families served by a local shelter for women and families fleeing domestic violence. Read her story >>
In Opportunity Village, rebuilding lives starts with a safe and comfortable home. On Make A Difference Day 2016, 500 volunteers came together to begin construction of the tiny house community that would become home to some of the homeless residents of Pickens County, South Carolina – constructing 13 houses in just 14 hours. Read their story >>
Nearly 3,000 Mesa, Arizona, residents of all ages came together on Make A Difference Day 2016 to improve their community – and make a difference they did! Volunteers participated in in 36 different projects across the city, helping 2,650 members of the Mesa community. Read their story >>
Whether you plan a project or join an existing one, coming together on Make A Difference Day increases the strength of our communities and helps make the world a better place. Start planning how you'll make a difference this year!
Made possible by TEGNA, with support from Points of Light and the Arby's Foundation, Make A Difference Day is one of the largest annual single-days of service nationwide. On the fourth Saturday of October, volunteers across the nation come together to improve their communities through service. Project organizers are encouraged to register at www.makeadifferenceday.com to be eligible to be awarded a $10,000 grant for their Make A Difference Day charity.
Share this post