The Impact of Employee Volunteer Programs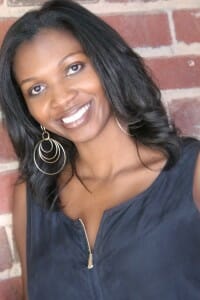 Today's guest post is written by Jennifer M. Highsmith, Senior Director, Corporate Training & Consulting  for The Points of Light Corporate Institute.

Employee volunteer programs (EVPs) have a significant impact on businesses and the community, but the impact on employees is far greater.
Studies indicate that organizations who engage employees actually outperform those who do not.
Why is that? The answer lies with the employees that are engaged in the program.
EVPs are not just effective in tackling community needs and addressing problems, but they are also advantageous to the workplaces where they exist. Successful EVPs have a direct effect on employees and business operations.
With more and more businesses operating with decentralized offices, workers working from their homes or on flexible schedules, EVPs can be an essential tool in strengthening workforce culture. Just look at the benefits for employees:
Increases employee performance, loyalty, morale, recruitment, retention and reduces absenteeism
Develops employee skills and competencies such as teamwork, communication, planning, project management, problem solving, budgeting and listening skills
Spurs innovation and creativity
Helps build community and cohesion inside the workforce
Provides leadership opportunities and improves employee relations
Helps motivate the workforce
Attributes to higher levels of life satisfaction, sense of control over life and feeling physically and emotionally healthier (UnitedHealthcare / VolunteerMatch Do Good Live Well Study. 2010)
And there's more.
The Deloitte 2011 Volunteer IMPACT Survey found that more than one-third (37 percent) of those who frequently volunteer are more likely to be very satisfied with the progression of their career. These and other findings from the survey suggest a link between volunteerism and the quality of employee engagement as well as favorable employee perceptions of organizational culture.
With these benefits, EVPs are a huge win for businesses – strengthening communities and engaging employees all while increasing revenues and contributing to the bottom line.
Learn more about EVPs and some of the innovative practices associated with them during the Points of Light Corporate Institute's free webinar on Thursday, April 26, 2012, 1:00-2:00 p.m. EST. The webinar features Corporate Engagement Award of Excellence winner McKesson.
McKesson was honored for building a strong and effective volunteer program that helps build healthy communities and provide a better quality of life for residents.  McKesson's EVP uniquely aligns with the company's business mission "to create better health for all."
Learn more about the practices that have led to the success of their EVP and the many lessons they learned along the way. Register Now!
To learn more about innovations in employee volunteering download your free copy of the Trends of Excellence – Innovations in Employee Volunteering.
For additional information or for assistance with developing or enhancing your EVP, contact Jennifer Highsmith, senior director of corporate training and consulting at Points of Light Corporate Institute at [email protected].
Share this post