In a Rut? Find New Ways to Engage People in Your Cause!


It happens to all of us. We come up with a strategy that helps us meet our goals, and we use it again and again… and again. Until maybe it stops working so well. Our target audience becomes less enthusiastic. New folks stop signing on. And it becomes clear that we need something new – something creative – to spark engagement in our cause.
For the past several years, AARP has been embracing that challenge through Create The Good, our engagement arm. We've been testing a broad range of strategies to involve the 50+ community, and Americans as a whole, around one of our top priorities – the fight against hunger. These include innovative partnerships, statewide on-the-ground efforts, online outreach and even games and contests!
Sound interesting? Come learn more at the National Conference on Volunteering and Service in New Orleans. Join us on June 6th at 1:00 p.m. for "Creative Ways to Engage People in Service – Both Online & Off" (5367), a discussion of the engagement strategies we've tested in our battle against hunger – and the lessons we've learned.
And don't worry if hunger's not your focus. Everything we'll be sharing is transferable. And you definitely should try this at home.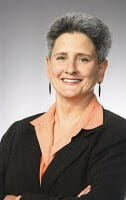 Mimi Castaldi is the Vice President for Volunteer Engagement at AARP, a membership organization of nearly 40 million people 50+. In this role she is responsible for Create the Good, a new AARP initiative that encourages Americans of all ages to come together to ensure that there are opportunities to make our nation a better place and to solve problems with citizen-powered solutions.
In less than 2 years, more than 200,000 people have joined the Create the Good Network. Previously, Mimi served as Director for AARP DC, leading a team of 200 volunteers to implement community service, education and advocacy initiatives in our nation's capital. Before joining AARP, she served as the Chief of Staff for the Department of Labor Women's Bureau, directing the "Working Women Count" campaign to encourage employers to implement changes to improve the lives of working women and their families.
Share this post