Have you registered for the sessions you want to attend at NCVS?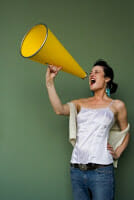 Sessions are filling up quickly so review the directions below to learn how to reserve your seat.
You can review the full list of session types and descriptions by clicking this link.
While we're on the subject, did you know that spaces have been added to "Social Media for Social Good Bootcamp: How to Mobilize Your Supporters to Take Action (5638)"?
It was sold out, but we found a bigger room since so many people wanted to attend.
There is a $99 fee for this pre-conference session. If you'd like to attend, please call (877) 855-NCVS and press #1 to speak to one of our attendants to add this session, or any other session with a fee, to your agenda.
We also want to draw your attention to some of our business track workshops.
Our business workshops include topics such as pro bono programs, employee volunteer program management, measuring return on investment and more. Additionally, you'll have the opportunity to speak to CEOs about how they are making a difference.
Here's a small sampling of the NCVS business track workshops:
CEO Roundtable: The Business Champions Playbook How Executives are Leveraging their Company's Unique Assets for Greater Impact (5552)
Harness your Company's Expertise. Using the unique skills of a corporation for the greater good (5294)
Strategies and Inspiring Practices in Global Corporate Volunteer Engagement (5079)
Finding a pro bono program model right for you. Exploring models of pro bono service delivery (5530)
To build your agenda follow these steps: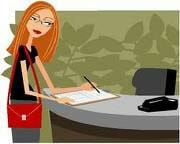 1. Go to: https://secure.lenos.com/lenos/handsonnetwork/NCVS2011/home.htm
2. Click "Already Registered?"
3. Enter in your confirmation code:(072B6AE8)
4. On the right side of the screen select the green button that says "Build My Agenda"
5. Search and browse all of our sessions. The Agenda Builder allows you to search by day, focus area, session type, speaker, keyword and session ID number
6. Click the box on the left side of the session you would like to attend
7. Scroll to the top of the page and click "Add to My Schedule"
8. Once you have selected all of the sessions you would like to attend, click on the gray tab that says "My Schedule" to view and print your personal agenda
Before you create or add sessions to your existing conference agenda download the list of all conference workshops by clicking the "Master Schedule" tab: https://secure.lenos.com/lenos/handsonnetwork/NCVS2011/publicsessions.aspx
Please contact [email protected] if you have any additional questions.
As a reminder, you may change your conference agenda until May 25, 2011.
We look forward to seeing you in New Orleans and don't miss out on reserving your seats now!
Share this post