NCVS Gives Back in New Orleans
Get Ready to Volunteer in the Big Easy!
At the 2011 National Conference on Volunteering and Service, we are committed to supporting the restoration of public spaces that are so much a part of the identity of the city and are a central convening place for community residents.
With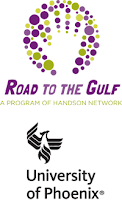 the time, talent and resources of up to 700 NCVS participants, local volunteers, and with the support of University of Phoenix, we will revitalize 25 parks and recreation centers across the city of New Orleans signifying the conclusion of the Road to the Gulf program announced at the conclusion of the 2010 conference.
After a tour that included stops in Atlanta, San Francisco, Chicago, Phoenix, Kansas City and Washington, DC, the Road to the Gulf program was designed to mobilize volunteers to make a difference in local communities while contributing to gulf region recovery.
The program was generously supported by University of Phoenix and has mobilized 10,000 volunteers and trained thousands of volunteer leaders.
Before Hurricane Katrina struck New Orleans in August 2005, the New Orleans Recreation Department (NORD) managed more than 130 parks across the city.
Today, only 24 of those parks are equipped for community enjoyment.
Included in the NCVS service activities are five complete park rehabilitation projects, five park clean ups, and 15 additional park enhancement and equipment projects:
Park Rehabilitation Projects: Monday, June 6, 8 a.m. – 12:30 p.m.
The National Conference on Volunteering and Service, will serve as the final stop on the six-month Road to the Gulf program that has been sponsored by University of Phoenix.
We will complete four complete park restoration projects in New Orleans neighborhoods.
Click here to learn more about the special communities surrounding each park.
• Sam Bonart Park (5737)
• Bunny Friend Park (5736)
• Village de l'est Park (5738)
• Evans Park (5735)
Recreational Equipment Drive
We also ask that conference volunteers help complete our mission by participating in a recreational equipment drive by bringing the following items to donate to children in the communities where the parks will be refurbished: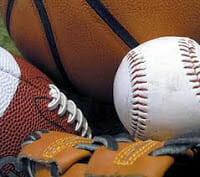 • Basketballs
• Soccer balls
• Footballs, baseballs
• Jump ropes
• Any other sports and athletic gear for children
• New or partially used gift cards to sporting goods establishments
Donations will be accepted in Hall B2 of the New Orleans Morial Convention Center.
Additional Service Activities
City of New Orleans Fight the Blight and local conference kick off
Friday – Saturday, June 4 – 5
The city of New Orleans will conduct clean-up activities in five of New Orleans public parks.
KaBOOM! Playground Build sponsored by Disney
Sunday, June 5 10 a.m. – 4 p.m.
Palmer Park
The revitalization of parks as well as the recreation and equipment drive aligns with the two nationally known "Let's Move" and "Play 60" campaigns.
The "Let's Move" campaign, outlined by First Lady Michelle Obama, is dedicated to solving the problem of childhood obesity by helping children be more physically active.
The NFL "Play 60" campaign promotes youth health and fitness by encouraging them to be active for at least 60 minutes a day.
Registration for the 2011 National Conference on Volunteering and Service is still open and sessions are filling up fast.
Attendees will have opportunities to hear from renowned presenters during six session blocks and choose from more than 150 workshops, 11 immersion learning sessions and seven forums in focus areas ranging from disaster to youth leadership.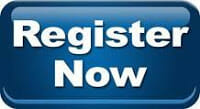 Share this post