Bringing Community Organizing into Online Campaigns
By Debra Askanase and Amy Sample Ward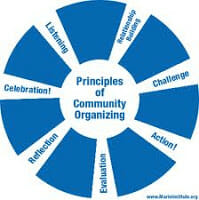 You know you can change the world. You KNOW it. Your organization has all the passion, resources and commitment to make a huge difference in your community. You're also active online: Facebook, Twitter, blogging, or other social spaces. You're ready to take the next step: create an online campaign to bring new volunteers into the community. However, you're not sure how to begin developing an online campaign, and you want more information about the why, when, and how of online campaigns.
Please join us on June 7th at the 2011 National Conference on Volunteering and Service at our workshop, Bringing Community Organizing Into Online Campaigns. Our session is designed to give you the resources (and encouragement!) to develop a strong online volunteer campaign. Within the workshop, we will offer information, best practices, case studies, and hands-on experiential training to give you the confidence to create your own online campaign.
The workshop is designed to familiarize participants with an understanding of community organizing theory, online campaigns, and how these principles inform volunteer management and engagement. Integrating volunteers into online campaigns requires a great community organizer. Community organizing theory organizing lays the groundwork for strong online campaigns and effective movements.
You may not be familiar with community organizing, but it is the basis for every great online campaign. One great example is Follow the Leader, HandsOn's own innovative campaign to create volunteer projects and connect volunteers. (Read more about Follow the Leader) Another is the Moving Planet campaign, a campaign of 350.org, which is a worldwide event to move beyond fossil fuels, planned for September 24, 2011. These campaigns have all been built on the principles of being active where the volunteers and advocates are active (in these cases, within online spaces), community accountability and transparency, and leadership development.
During our workshop, we will present traditional community organizing principles, campaign mapping methods and case studies. If you are new to the concept of community organizing, don't worry! The workshop begins with a definition of community organizing and review principles of community organizing. We will also spend some time discussing examples of both organization-based and grassroots-powered organizing in several of these areas: education, environment, economy, and emergency response. Specifically, we'll look at what it takes to connect the dots between community organizing and creating a movement of volunteers.
In the second half of the session, you'll put into action what you've learned to create an online campaign. We'll divide into breakout sessions to design an online campaign, based on campaign suggestions from the audience.
Join us June 7, 2011 at 8:30 a.m. for the session Bringing Community Organizing Into Online Campaigns at the 2011 National Conference on Volunteering and Service. For registration information, visit http://www.volunteeringandservice.org/ and follow the conference virtually!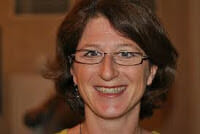 Debra Askanase is an Engagement Strategist: who helps organizations and brands engage with their stakeholders in a deep and real manner. By engaging stakeholders in relevant conversation, listening, and offering real value, organizations can move them to action. As an engagement strategist, Debra translates basic organizing principles into online social media strategies. She listens and asks questions to determine what the appropriate strategy should be for each organization. Read her great blog at Community Organizer 2.0!

Amy Sample Ward is the Membership Director at NTEN and is dedicated to supporting and educating organizations and changemakers in the use of evolving technologies that cultivate and engage communities. She is inspired by opportunities to catalyze community building and social action, online and offline, whether it's through blogging, facilitating, training, or speaking. Read Amy's Version of NPTech!
Share this post