Join us for the 2011 Business Track!
by Jason Scott, Corporation for National & Community Servic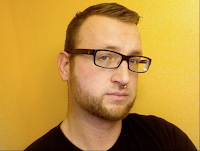 e
The 2011 Business Track will provide employee volunteer professionals with useful sessions, tools, trainings and dialogue in a variety of formats.
Business track attendees will have the opportunity to engage, learn, network and share with other employee volunteer professionals.
If you're a corporate engagement professional, CSR manager, Vice President or CEO of your Corporate Foundation the Business Track has something just for you.
Here's a sneak peek!
CEO Roundtable: The Business Champions Playbook.
How C-suite Executives are Leveraging their Company's Unique Assets for Greater Impact.
Tuesday, June 7, 2011 8:30 AM – 10:00 AM
Session ID: 5552
Twitter Hashtag: #NCVSBIZ
This forum serves as the opening for the Business Track and will feature C-suite
executives that have taken an innovative approach in helping to build resilient communities.
Over the past decade, companies have deployed some of their most valuable resources to support and prepare communities during our nation's most challenging economic, educational and environmental times.

ABC News Correspondent Deborah Roberts will moderate a discussionwith Cliff Burrows, President of Starbucks Coffee U.S., Robert Pease, President & CEO of Motiva Enterprises and other executives as they explore how companies are leveraging and applying their assets to equip communities and solve some of our most difficult societal problems.
How Social Media Can Advance Your EVP and CSR Efforts
Tuesday, June 7, 2011 4:00 PM – 5:30 PM
Session ID: 5536
Twitter Hashtag: #NCVSBIZ
Social media is one of the most powerful mediums a company can use to tell their story, promote their employees and showcase their volunteering activities.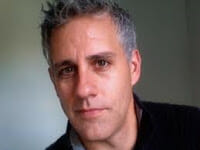 Learn how new media marketing tools and social media can advance your EVP and CSR programs.
Hear from business leaders and industry experts such as Chris Jarvis, Co-Founder and Owner, Realized Worth Kelly Fisher, Assistant Manager, Philanthropy, Toyota and Anna Cunningham, Manager, Community Investments, Starbucks Coffee Company.
Employee Volunteering Beyond Volunteering
Wednesday, June 8, 2011 10:30 AM – 12:00 PM
Session ID: 5460
Twitter Hashtag: #NCVSBIZ

Bea Boccalandro, President of VeraWorks and author of See The End of Employee Volunteering: A Necessary Step to Substantive Employee Engagement in the Community, will moderate this intriguing dialogue as we explore how companies are pioneering radical new directions in employee volunteering with great results.
Additional panelists include: Susan Portugal, Senior Vice President, CSR Philanthropy Director, Bank of America and Caroline Barlerin, Head of Global Volunteering and ProBono Service, Hewlett Packard Company.
What's Your Story? How to communicate your EVP
Wednesday, June 8, 2011 10:30 AM – 12:00 PM
Session ID: 5081
Twitter Hashtag: #EVPComm

You've launched your company's EVP, but now what?
This session will focus on how to tell your volunteer story, reach your target audiences and get the most reputational value out of your EVP. Panelists include: Tara Greco, Vice President Corporate Responsibility, APCO Worldwide, Jill Bolton, Director of Community Relations and Global Ambassador Program, Disneyland Resort, Karen Casanova, Manager, Team Member Engagement and Volunteerism, Target Corporation, and Ken Sternad, President, The UPS Foundation.
…and that's just a small sampling of all the great Business Track sessions.
For a full list of business track sessions, click here.
Share this post