Forum Preview: Citizen Solutions for Economic Empowerment
On Tuesday, June 7th at 2:00 p.m. there are six amazing conference forums for you to choose from.
One f them is: Citizen Solutions for Economic Empowerment, a forum focused on economic recovery.
The session will focus on advancing economic opportunities in under-resourced communities as this is a constant challenge.
The forum will highlight the practices of asset-based community development and will present examples of how some communities have effectively promoted new economic opportunities, focusing especially on the roles volunteers can play alongside nonprofit organizations and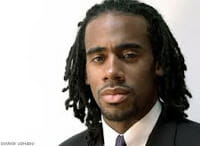 community members to effect change.
The Panel will be facilitated by Jeff Johnson, award-winning journalist, social activist and political commentator.
Participants will join the discussion in a live TV audience format, which will include the ability to ask pre-screened questions.
Attendees will likely range from coordinator and manager level employees to vice presidents representing the business, nonprofit, government and philanthropic community.
Panelists include: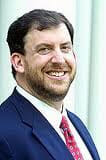 David Eisner
President and CEO
National Constitution Center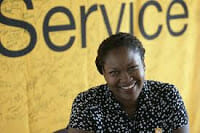 Diahann Billings Burford
Chief Service Officer
City of New York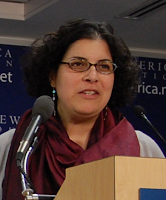 Marta Urquilla
Senior Policy Advisor
White House Domestic Policy Council's Office of Social Innovationand Civic Participation
Sample Panel Questions
What are some examples of ways that you have seen service have an impact on
the economic viability and growth of local communities?
Why is this opportunity useful? What did it do?
How are communities and nonprofits best positioned and prepared to receive this
type of service?
How are organizations thinking of developing themselves to leverage this impact?
What are the largest economic needs that can be addressed through service?
6. What are the untapped resources that you see can be best used to improve the
assets of communities and their residents ?
This is a new level of expertise that community based orgs need to develop. What
are skills and competencies that they should be thinking about to leverage against
it?
How do we collaborate with fellow organizations on focuses such as this?
How do you set yourself up to manage effectively, usefully and efficiently without
taking all your time, money resources?
What are the different ways volunteers will be recruited (what is nuance to recruit for
these projects)?
How do you support and orientate volunteer leaders to do this work?
What is broad skill set you are looking for in a volunteer to align efforts?
How do you successfully achieve this in your nonprofit?
How do we recognize them/celebrate their successes?
Citizen Solutions for Economic Empowerment Economy Plenary
Tuesday, June 7, 2011
2:00 – 3:30pm CST
Morial Convention Center, 900 Convention Center Blvd., New Orleans, Louisiana, 70130
Room 243-245
Share this post