"Lifting As We Climb": How Service Became a Step Up
Points of Light board member Marty Rodgers has led a life of service as a result of being raised in the tradition of giving back.
"My parents always focused on serving our community," Marty said. "My dad was a family doctor who did house calls, working with the poorest of the poor and teaching residents. My mom was an organizer serving our community and our church. I was raised with the belief that 'to whom much is given, much is expected,' and service was a common expectation at both my high school and college."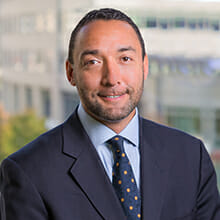 Today, Marty is a senior managing director at the global professional services company, Accenture. Professionally, he helps individuals and companies imagine, envision, and prepare for the future in the areas of strategy, IT, and operations management. He also leads his corporate teams in volunteer opportunities in the community.
At Accenture, he strives to ensure that the communities he does business with, from Maryland to Florida to Texas, are taken care of. "We have a responsibility to make sure we're part of the fabric of those communities and that we're taking care of both shareholders and stakeholders."
Service has been woven into his professional life since he started his career, too.
Marty first became involved with Points of Light in 1990 as a pro-bono volunteer, when he started his first job in the service sector designing a fellowship program (the Youth Engaged in Service "YES" Ambassadors Program) to connect young people with nonprofits. In fact, two of his mentors Father Monk Malloy and Dr. Johnnetta Cole who were respectively the Presidents of the University of Notre Dame and Spelman at the time were on the founding board of Points of Light, which makes him especially proud to be a board member today.
"Since I first began my work at Points of Light, I've always believed in the power of service for all people at each stage of life. It's the great connector to work on problems that our communities and country face. Service provides the opportunity to find common ground and roll up our sleeves, working together on a problem eye to eye, arm to arm, and hand to hand. In doing so, we realize our common humanity and our agency to affect change in this great experiment we call democracy in America."
Through his work at Points of Light, Marty met Senator Harris Wofford and went on to work with him on Capitol Hill as a legislative assistant in charge of national and community service.
He worked on multiple pieces of legislation with the mission to advance public service, including the founding of AmeriCorps and the establishment of a national day of service on the Dr. Martin Luther King Jr. holiday. He also contributed to a series of efforts and programs designed to create service as a pedagogy within multiple pieces of education-related legislation.
Marty's perspective about service mirrors Points of Light's Civic Circle. "People are looking to align all the different aspects of their lives around who they are, what they stand for, and what they believe in," he observes. "Whether it's the rise of socially responsible investing, purchase power, advocacy, or where you choose to give your time, talent, and treasure, service today is about alignment of purpose across all dimensions of our lives."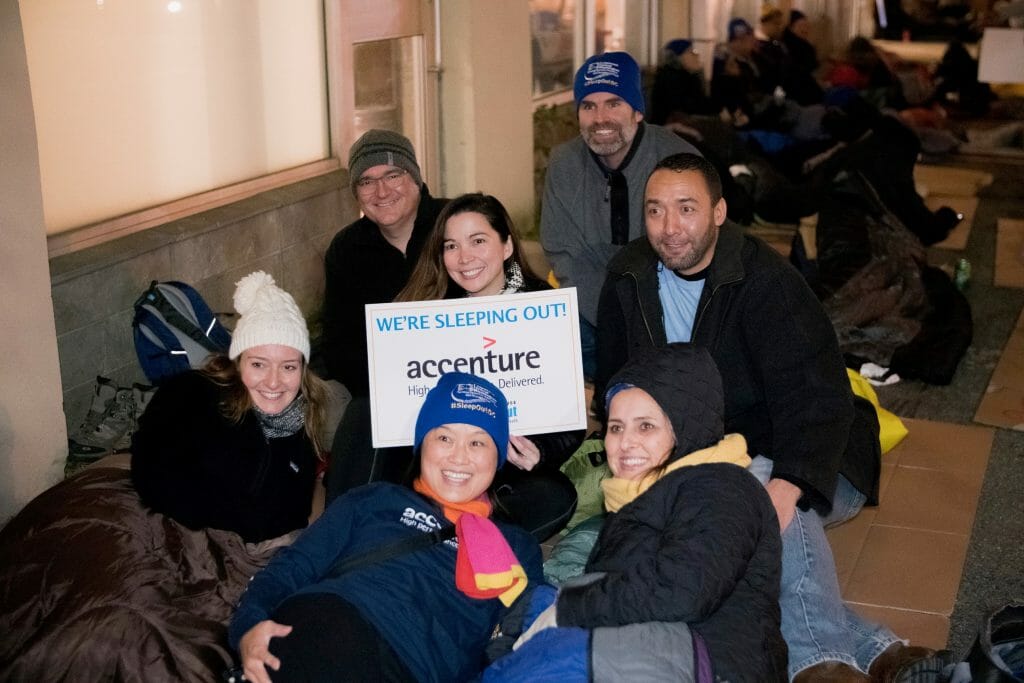 One particular facet of the Civic Circle that Marty feels strongly about is voice. "I was raised to believe in the power of one's voice, of sharing your experience, journey and truth. That's the responsibility that we bear for the opportunities we've been given. As a person of color who has had all these opportunities, I believe that once you get a chance to be at the table, it's your responsibility to use your voice and your power — they're ultimately the same thing — for those who aren't at the table."
The idea of "lifting as we climb" coined by Mary McLeod Bethune has always appealed to Marty. "The higher we climb, the more we must lift, continuing to open the doors of opportunity for others," he says.
Marty is passionate about bettering schools — whether public, Catholic, or charter — and creating opportunities for youth from under-resourced and at-risk environments. Marty is an advocate for education and continues to serve on the board of the Children's Defense Fund among other organizations including KIPP-DC, Consortium of Catholic Academies, and the University of Notre Dame.
He often quotes one of his mentors, former boss, and founder and president emerita of the Children's Defense Fund Marian Wright Edelman, who said, "Service is the rent we pay for living. It is the very purpose of life, and not something you do in your spare time." We at Points of Light can attest that through his work on our board and service in all aspects of his life, Marty is certainly paying it forward.
Share this post