5 Ways to Get Involved and Support Women's and Girl's Rights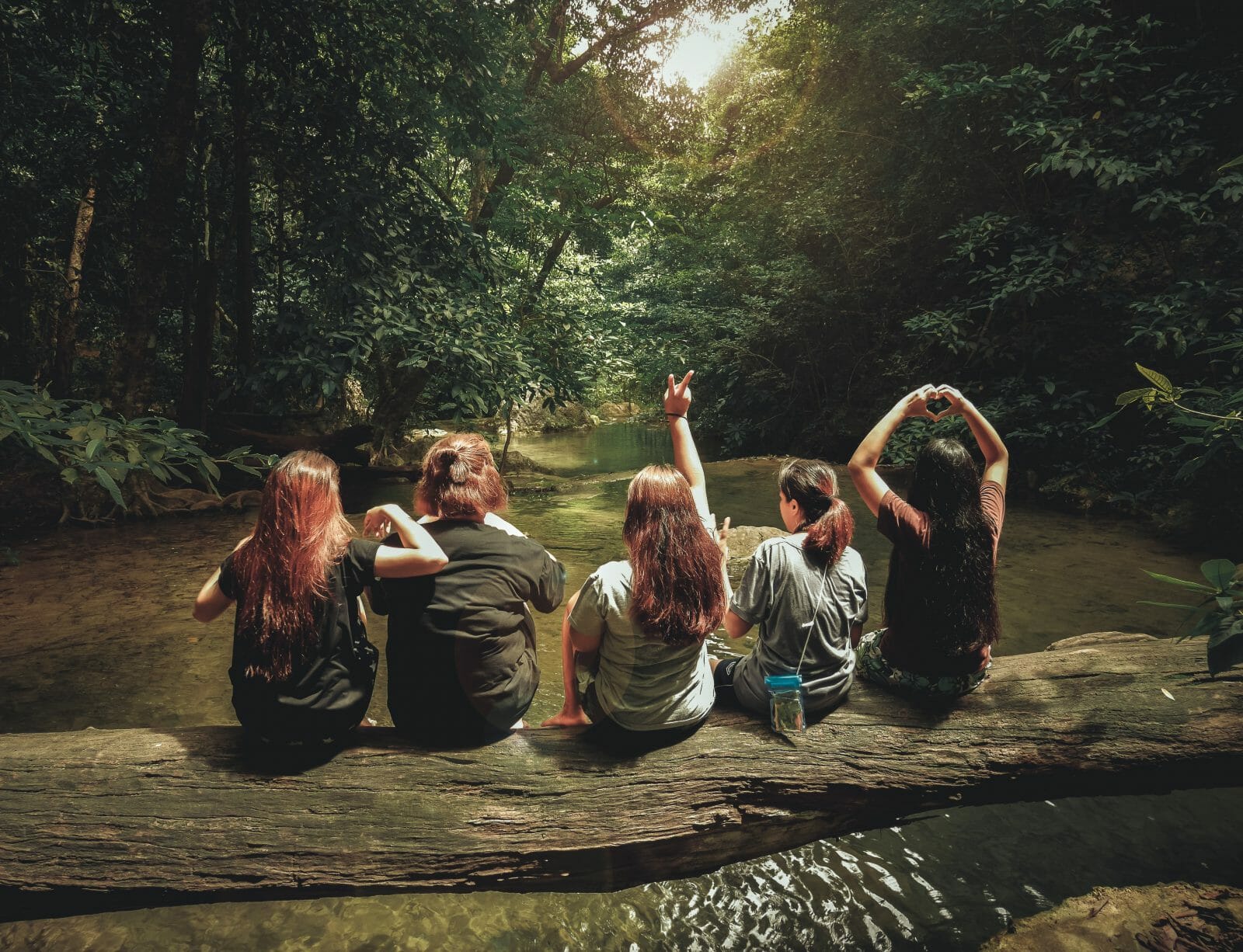 Here at Points of Light, we know that leading a civically engaged life isn't just about volunteering or donating resources, though those are important parts of our Civic Circle. But there are countless ways you can support women and girls in your community and beyond. In honor of Women's History Month, here are five ways to contribute your time, talent and creativity to uplift women this month:
Mentor a younger generation
Empowering girls and younger women is one way to make a positive impact that could shape the future for generations to come. Take Juliette Gordon Low, the founder of Girl Scouts, for example. Gordon Low started the organization with just a few  close friends and family members to learn new skills and help others in need. Today, Girl Scouts teaches young women to lead themselves and others, advocate for what they believe in and stay active and informed around global issues. Another highly-regarded youth mentorship organization is Big Brothers Big Sisters and Daily Point of Light Award honoree Cheryl Ann Wadlington's organization, Evoluer House.
Advocate for women's issues
There are plenty of organizations dedicated to protecting and advancing women's rights. From stopping domestic violence and protecting victims through work with your local shelter or related programs to supporting organizations advocating for gender equality, you can make a difference with your voice, your time and your skill set. Passionate about putting an end to human trafficking? Check out organizations like Global Alliance Against Trafficking in Women.

Support mothers in need
One of the biggest opportunities in the women's right arena is support for parents, particularly low-income families or single moms. Could you start a diaper drive for the women in your local community like Lyndsey Siara or Rachel Vladimer did? If you want to contribute on a larger scale, check out an organization like the National Partnership for Women & Families, which advocates for eliminating the gender pay gap, providing workplace benefits like maternity leave, paid sick leave and ending discrimination against pregnant women and new mothers.
Use your purchase power for change
A method of civic engagement that's newer and so impactful, using your dollars to support businesses championing women is a prime way to make an impact. Find women-owned businesses in your community or online and support them. Need some specific ideas on how you can utilize your purchase power for good? Check out the "Purchase Power" issue of our Civic Life Today digital magazine.

Start a fundraiser for local women's needs
Changemakers often start by assessing their own community needs and working with the community to find solutions. So take a look around… what's lacking? Which individuals, businesses or organizations need more support? Think about issues affecting women specifically. Could you donate feminine hygiene products to local homeless shelters, underserved communities, or students? Check out the work that teenagers Emilie Ma, Samantha Parelli and Joanna Lin are doing for some inspiration.

As you think through your civic engagement opportunities this Women's History Month, remember that no action is too small. To find more ways to get involved, check out Engage to find in-person and virtual volunteer opportunities.
Share this post