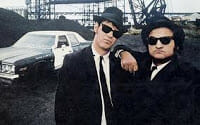 Building on the excitement and momentum in New Orleans, it was announced that the 2012 conference will be held in Chicago.
Illinois Governor Pat Quinn sent a warm welcome to share his city's excitement in playing host for the conference.
"By working together to serve others, we can overcome our nation's most difficult obstacles. In Illinois, we have taken an innovative approach to addressing challenges faced nationwide, most recently by passing an historic education reform measure," said Gov. Quinn. "We look forward to welcoming the National Conference on Volunteering and Service, so that we may continue working together to explore solutions to our nation's toughest challenges."
The 2012 National Conference on Volunteering and Service is scheduled for June 18 to 20.
It will provide opportunities to learn, connect and be inspired through a range of plenary sessions, workshops, special events, service projects and more.
We hope to see you all in the Windy City!
Share this post
---