Make Your Volunteer Program More Effective by Considering New Roles for Volunteers
This post is by Beth Steinhorn, president of JFFixler Group. She works with organizations and associations across the United States and Canada to embrace volunteer and member engagement as a key business strategy.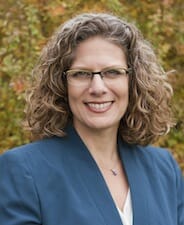 Beth Steinhorn
Recently, while facilitating a reunion of organizations that participated in a yearlong High Impact Volunteer Engagement project – which included coaching, mentoring and training – I was once again struck by the powerful potential that one strategic change can have on an organization overall.
Ten staff/volunteer teams had worked to develop one new way each to engage skilled volunteers at their organizations, learning along the way how to effectively recruit, support and acknowledge skilled volunteers. On reunion day, they gathered to share their stories of challenge and success.
One team's story, in particular, exemplifies how engaging volunteers in high-impact roles can be meaningful far beyond that one position.
Before joining the volunteer engagement program, Home Health and Hospice Care (HHHC) of southern New Hampshire already had an established volunteer program, with volunteers serving many crucial roles. The program included "vigil volunteers," caring individuals who stay with dying patients, offering company and comfort to the patients and their families.
Despite having a dedicated team of vigil volunteers, HHHC faced a major challenge: one volunteer coordinator handled all vigil volunteer scheduling. Understandably, scheduling is unpredictable and time-consuming. HHHC determined to create a new position of vigil team leaders to coordinate scheduling and communications with vigil volunteers.
Seems simple enough on the surface – but the concept is more complicated given the needs for both technological support and compliance with HIPAA (healthcare privacy standards). They needed user friendly, fast and nimble technology they could afford that would interface with the existing database and meet HIPAA requirements.
They took a two-pronged approach. First, the team developed a team leader position, with volunteer leaders each taking on a week per month to handle the scheduling and support of vigil volunteers. Meanwhile, they systematically explored technology options.
The system in place now includes the volunteer coordinator making one call to the on-duty vigil team leader with details about emerging needs for vigil volunteers; the team leader then broadcasts messages through texts and emails to the volunteer roster. The system now allows volunteers to see a shared calendar, identify empty slots and sign up for time slots that fit their schedules.
The benefits of this new system are far-reaching and truly profound. Here are a few:
Scalability: They now can scale the program without adding any staff. Shortly after launching, HHHC encountered an unusually high need for vigil volunteers. Through this program, they could fill coverage of more than 80 hours, without adding any staff.
Place for Skilled Volunteers: They now have a position to offer skilled volunteers seeking ways to support the organization beyond direct service, as well as leadership opportunities for existing volunteers who aspire for more.
The Big Picture: Most profound, the ability to see the calendar online has helped current volunteers to appreciate that they are part of a bigger team.
Think about not only what that one new position could accomplish, but also whether the project could be expanded to help other areas of your organization and how it might impact the bigger picture within your volunteer culture.
Selecting the right project is challenging – but taking time to be strategic about where to engage volunteers in high-impact positions has the potential to ensure that your efforts have a significant return on investment.
To hear other case studies of innovation, register for the free webinar Vanguards of Excellence on Oct. 29. For more on High Impact Volunteer Engagement, watch this Conference on Volunteering and Service video.
Share this post